We'll be updating this space with more rumours and news pertaining to this E3. Also, check out all of our awesome E3 2019 coverage here.
Yeap, we're doing this again.
June has arrived, and that means a mid-month and mid-year giant-ass gaming expo with a boatload of new game announcements and spectacular reveals. As well as a ton of awkward moments during stage presentations.
So for everyone's convenience in Malaysia and the rest of Southeast Asia, here's our guide on when to catch these lovely E3 2019 reveals next week. All times are listed in GMT +8 (Malaysia, Singapore, etc.) below, so you can save yourself the trouble of converting time differences yourself. And yes, they're all early in the wee morning. So stock up on your coffee and snacks at 4am or so.
| | | | |
| --- | --- | --- | --- |
| DATE | PUBLISHER/SHOW | TIME (PACIFIC) | TIME (GMT+8) |
| June 8 (Sat) | EA Play | 9:15am | 12:15am (June 9) |
| June 9 (Sun) | Microsoft | 1:00pm | 4:00am (June 10) |
| June 9 (Sun) | Bethesda | 5.30pm | 8.30am (June 10) |
| June 9 (Sun) | Devolver Digital | 7:00pm | 10:00am (June 10) |
| June 10 (Mon) | PC Gaming Show | 10:00am | 1:00am (June 11) |
| June 10 (Mon) | Ubisoft | 1:00pm | 4:00am (June 11) |
| June 10 (Mon) | Kinda Funny Games Showcase | 4.30pm | 7.30am (June 11) |
| June 10 (Mon) | Square Enix | 6:00pm | 9:00am (June 11) |
| June 11 (Tues) | Nintendo | 9:00am | 12:00am (June 12) |
Let's break everything down, from the confirmed no-shows to the games that may be displayed.
PlayStation
They've got nothing since they're sitting this E3 out. Of course, there's hope that they may be hosting a PlayStation Experience by the end of the year, or just roll out their usual State of Play videos.
Besides, they've already announced Death Stranding for this year, so they've got this year under the bag.
EA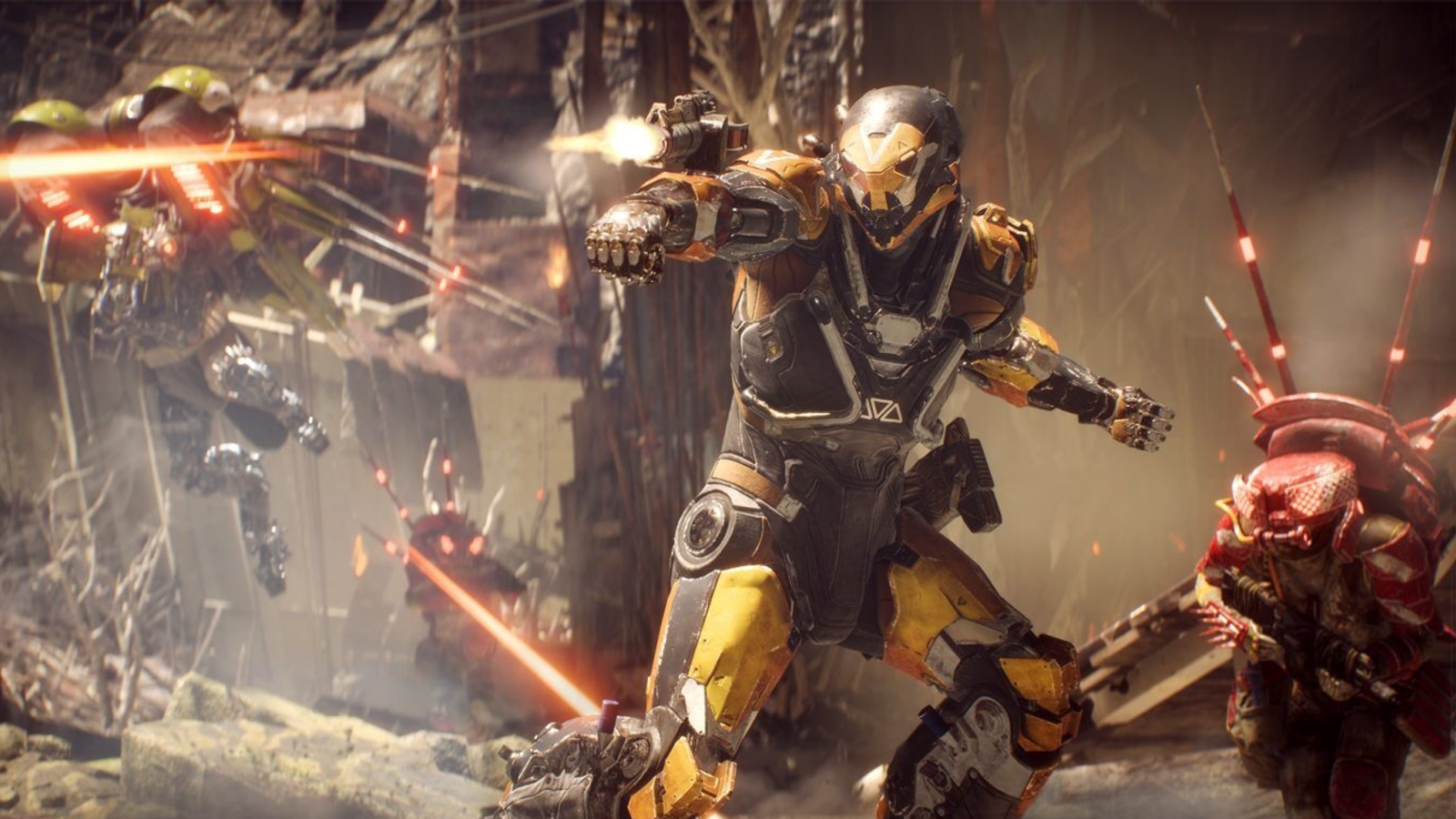 Stream link: https://www.twitch.tv/ea
Ditto, but for different reasons entirely. They will still have their EA Play event for the public showing up at the expo in Los Angeles, so expect to play the latest EA titles there.
Instead of the usual press conference, they will be holding a series of EA Play live streams, showing off more of several games, including the highly-anticipated Star Wars Jedi Fallen Order, as well as of existing games like Apex Legends, Battlefield V, The Sims 4, and more.
Microsoft
Stream link: https://www.twitch.tv/xbox 
Last year's Microsoft presentation was a huge bevvy of game reveals that still cemented Microsoft and Xbox's relevance in this gaming generation. This year, we may be seeing a resurgence as they will most likely show off their next-gen consoles and talk about their first-party games like Halo Infinite and other fares like the new Battletoads game and a new Fable game slated for 2021.
They also have that cloud service partnership with Sony to talk about too. Oh, and those recent Bandai Namco leaks like the From Software/George R.R. Martin project Elden Rings and a new Tales of game.
Bethesda
Stream link: https://www.twitch.tv/bethesda
Expect more reveals and talk about Doom Eternal and an apology for Fallout 76 courtesy of Todd Howard. Bethesda will not be showcasing The Elder Scrolls VI and Starfield.
Devolver Digital
Stream link: https://www.youtube.com/user/DevolverDigital
An obvious parody of gaming culture and E3 press conferences, this publisher will be talking about their upcoming games while ribbing at the industry with over-the-top theatrics and satire.
PC Gaming Show
Stream link: https://www.twitch.tv/pcgamer
PC master race guys, this one's for you. We have no idea what's in store, but it'll be fun to watch for a plethora of reasons. I do hope Day9 makes a return because he makes these shows entertaining for us to watch.
Ubisoft
Stream link: https://www.twitch.tv/ubisoft
Sadly there will be no Beyond Good & Evil 2 and Skull & Bones reveals for this year's E3. However, if you love Tom Clancy titles, Just Dance nonsense, and maybe a Watch Dogs game set in London, you may want to stay up at 4am for this.
Kinda Funny Games
Stream link: https://t.co/2c7u5uZmvs 
Video game pop culture video site Kinda Funny will be back to showcase a plethora of announcements from smaller studios. Tune in here if that's your jam.
Square Enix
Stream link: https://www.twitch.tv/squareenix
It's going to be Crystal Dynamics' version of Marvel's Avengers and more glimpses into Final Fantasy VII. Apart from that, we'll get to see Dying Light 2Â and a few more surprises, especially more details for their mysterious new IP, Outriders.
Nintendo
Stream link: https://www.youtube.com/user/nintendo
Nintendo's always been very tight-lipped when it comes to their E3 week reveals. Let's hope they showcase more Platinum Games goodness like Astral Chain and Bayonetta 3, as well as more first-party content like Metroid Prime 4 and anything that's slated for 2020.
Nintendo may even show off their new Switch models; a super-portable version without docking and a new sleeker version. Because Nintendo loves its many, MANY iterations of their current mothership console.
Are you hyped for next week's extravaganza of game reveals? Are you approaching it with cautious optimism? Let us know either on this page or on our Facebook page. 
Related