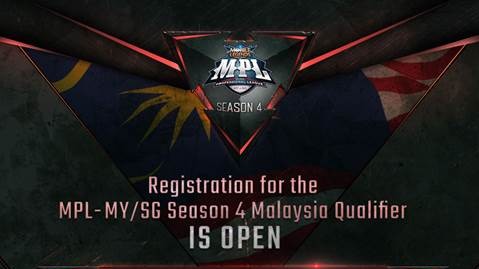 by in
The Mobile Legends Bang Bang (MLBB) Professional League (MPL) MY/SG Season 3 concluded several months ago, with Malaysian team Geek Fam emerging as champions. Moonton has announced that MPL MY/SG will be returning with Season 4 later this month.
With a whopping US$100,000 (RM414,000) total prize pool this time around, MPL MY/SG Season 4 is now open for registration to all aspiring teams from 5 to 14 July 2019 on the Google Doc form here.
The MPL-MY/SG Season 4 Malaysia qualifiers will commence from 19 to 21 July 2019, while the Singapore qualifiers will take place from 27 to 28 July 2019.
The top two Malaysian and Singaporean teams from their respective qualifiers will advance to the Regular Season of the tournament, where they will go up against Moonton's directly-invited teams in a 6-week round robin battle.
The directly-invited teams are as follows, with the top four and two teams from Malaysia and Singapore, respectively:
Geek Fam (Malaysia)
Shopee Bosskur (Malaysia)
Reborn (Malaysia)
Xpax X-Assins (Malaysia)
EVOS Esports SG (Singapore)
Bigetron SG (Singapore)
The condition required to join this season's league for the directly-invited teams is that 60 percent of their rosters must remain the same from MPL-MY/SG Season 3.
Out of the total prize pool, over RM203,000 in weekly subsidies, win bonuses and performance awards await teams and players who qualify for the Regular Season while the remaining RM211,000 pool will be up for grabs at the Playoffs (which is slated for October 2019).
All teams representing their countries will need to have at least 3 local citizens and all team members must reside in their represented country. Registrations are limited to the first 512 and 128 teams for Malaysia and Singapore, respectively.
For more details and information, head on over to the official Facebook page here.
---