We're still well over half a month away until August 2019 but there are reports claiming that the PS Plus free games for next month have already been leaked ahead of schedule. Last month, subscribers received Detroit Become Human: Digital Deluxe Edition and Horizon Chase Turbo.
According to the screenshots posted by Glitched Africa, two PS4 titles have appeared as free with those tiny PS Plus logos, signifying that they're part of the PS Plus free games offering. These two games are Star Wars Battlefront 2 and EA Sports UFC 3.
Star Wars Battlefront 2 is a logical choice especially considering that Star Wars hype is increasing and reaching a fever pitch as we get closer to the release of Respawn's Star Wars Jedi Fallen Order in November and the highly-anticipated Star Wars Episode IX The Rise Of Skywalker in December later this year.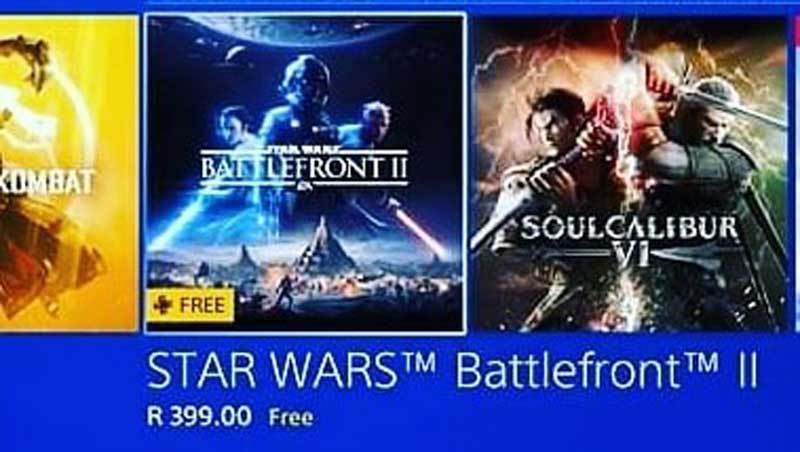 Meanwhile, EA Sports UFC 3 is a relatively-recent MMA-based fighting game, having been released earlier last year in February 2018. These games are often less popular than wrestling titles, but they're interesting to see all the same.
Despite the doubtful photographic evidence, it's pretty unlikely that both of the PS Plus August 2019 games will be titles from EA, especially with the publisher planning to launch its EA Access service for the first time on the PS4 later this month on 24 July 2019.
Even if the leak turns out to be true, it's possible that Asian PS Plus subscribers will only receive one of these two games, or completely different ones, since the lineup usually varies from region to region.
We'll have to wait until later this month to see if the rumours are true. Sony will likely keep mum without confirming or denying the leaks, so let's just take this with a grain of salt for now.
---