It's finally here. Anthem's long awaited potentially game-saving expansion Cataclysm has gone live. The expansion comes with new story missions, Cataclysm-themed events, and more tweaks and fixes.
For now, it's too early to say whether or not the update will redeem Bioware's looter shooter but for everyone who owns the game, it's definitely a good reason to return to the game and check out all the cool new stuff.
It's worth noting that the Cataclysm event will be happening for multiple weeks and new puzzles, challenges, and arenas will be unlocked each week. Complete the challenges to acquire crystals and use them to buy time-limited Legendary gear.
Here's a basic rundown of what goes on in Cataclysm:
Someone has started storms that threatens to destroy reality itself. You and your pals must venture into a new area called the Cataclysm and stop those aforementioned storms. The more storms you stop, the more gear you can get.
Things aren't all that straightforward. The storms will damage your Javelins and if left unchecked, will instantly destroy you. There will be time limits for you to complete the challenges and each time you manage to stop one storm, more time is added to the timer.
A new element introduced together with the update are Inversions. Inversions are basically buffs and debuffs that will be applied to your Javelin while you're carrying out missions in the Cataclysm. Two inversions will be active each week.
One example of a positive Inversion is called On the Edge which increases the damage you deal when you have low armour.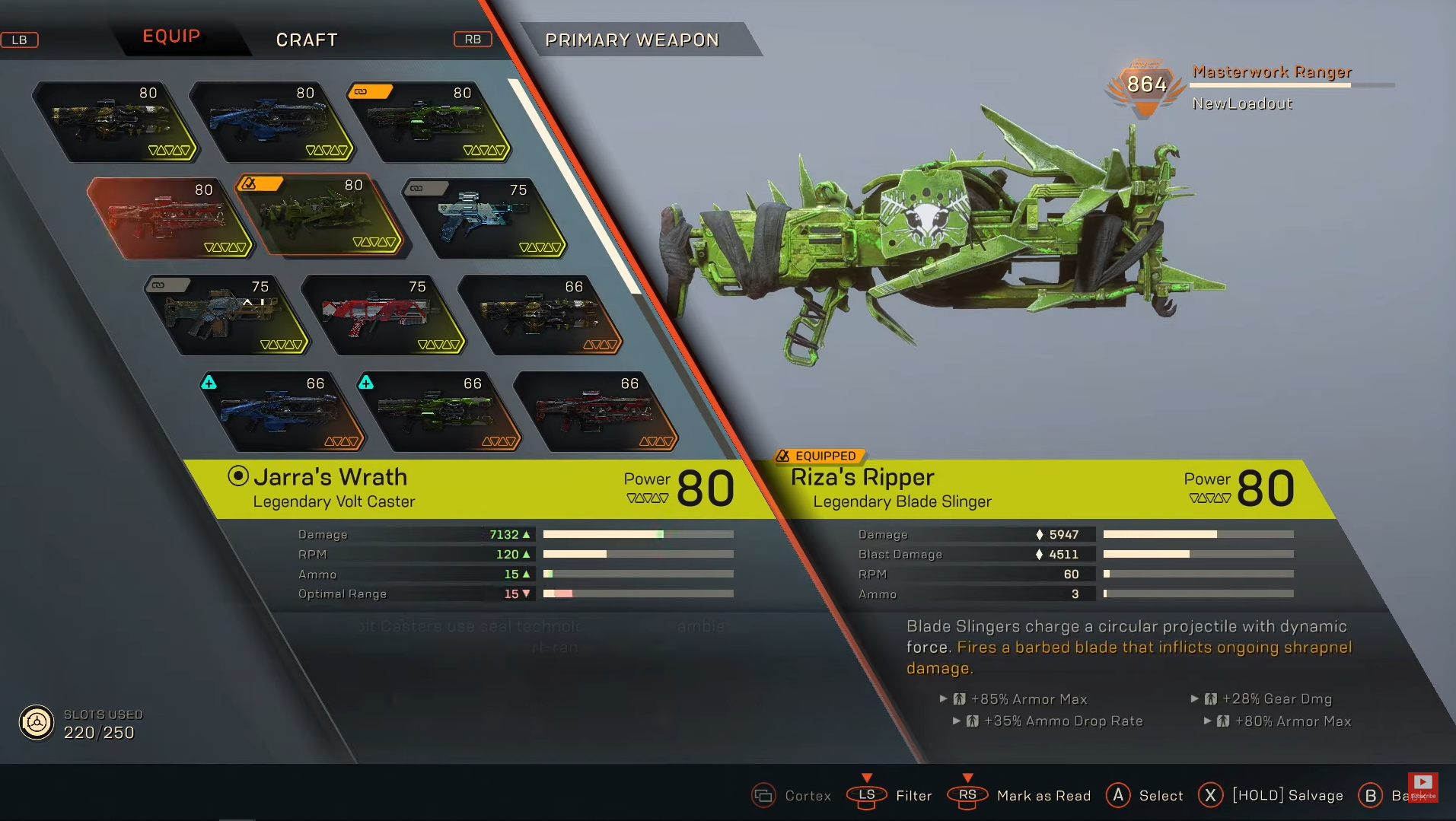 Aside from everything mentioned above, there are tons of other changes and adjustments made in the game including the introduction of three new weapon classes, difficulty changes, new gear pieces, and more.
Despite being 3 months late, this update could possibly restore players' faith in Anthem. The staggering amount of changes and new content clearly shows that EA and Bioware haven't given up on the game despite all the painful (and completely deserved) criticism.
For a full list of Inversions, new gear, and every other changes and tweaks, check out the full patch notes here.
Anthem is currently available for PC, PS4, and Xbox One. The Cataclysm expansion comes in a free update for all owners of the game.
Related