Every year we get a new FIFA and every year it's pretty much the same thing. However, the upcoming FIFA 20 is probably going to reignite football fans' passion towards the beloved franchise as it introduces Volta Football into its list of new features.
If like me, you grew up playing and absolutely loving the FIFA Street games, then you'll be pleased to know that FIFA 20's Volta Football is pretty much FIFA Street but brought back on a new engine plus a bunch of other extras.
In an interview with Sony, FIFA 20 producers Jeff Antwi and Shaun Pejic answered a few questions and detailed on what Volta Football brings to the field, or rather, court.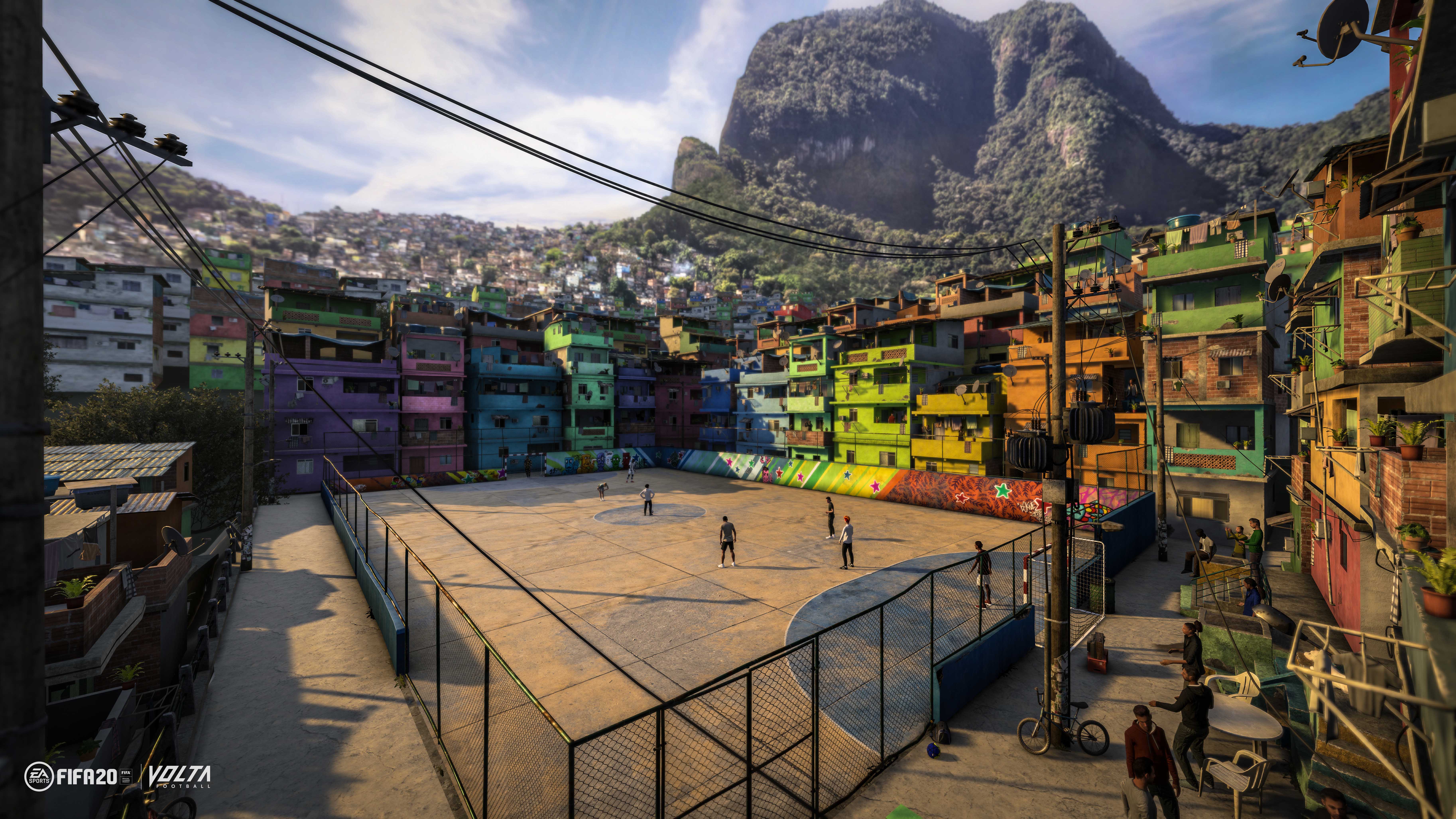 Upon being asked about Volta Football being inspired by FIFA Street, Antwi clarified that the game ISN'T FIFA Street but that it's street football. I don't know about you but street football is exactly what FIFA Street was about. I suppose this is the kind of answer you give to avoid looking like you had to bring back something fans loved so that your franchise could stay alive.
To be fair, FIFA Street was very arcade-y in its approach to street football and more often than not, it sacrificed a lot of realism for the sake of its refreshing gameplay. Perhaps that's what they want to do differently in Volta Football.
"I should clarify [this] is not FIFA Street, it's street football. That's a key difference. It's based on authenticity and being culturally relevant, making sure that we are presenting an experience that is fun and authentic."

– Jeff Antwi, Producer for FIFA 20 on Volta.
Of course, this article isn't meant to dump on Antwi's reluctance to admit that Volta is simply FIFA Street 5. It's great that they're bringing something new to the franchise and that there's a lot more to it than just street football.
Antwi explained futsal is definitely the main inspiration of Volta Football and all game variations were largely inspired by the kind of fast paced fun you'd find in a typical futsal match.
As shown in the Volta trailer, there will be multiple rules and match styles that can be played including 3v3, 4v4, 5v5, keepers, and no keepers. There will even specific modes where you can either play according to conventional futsal rules or change things up using the plethora of settings and options available.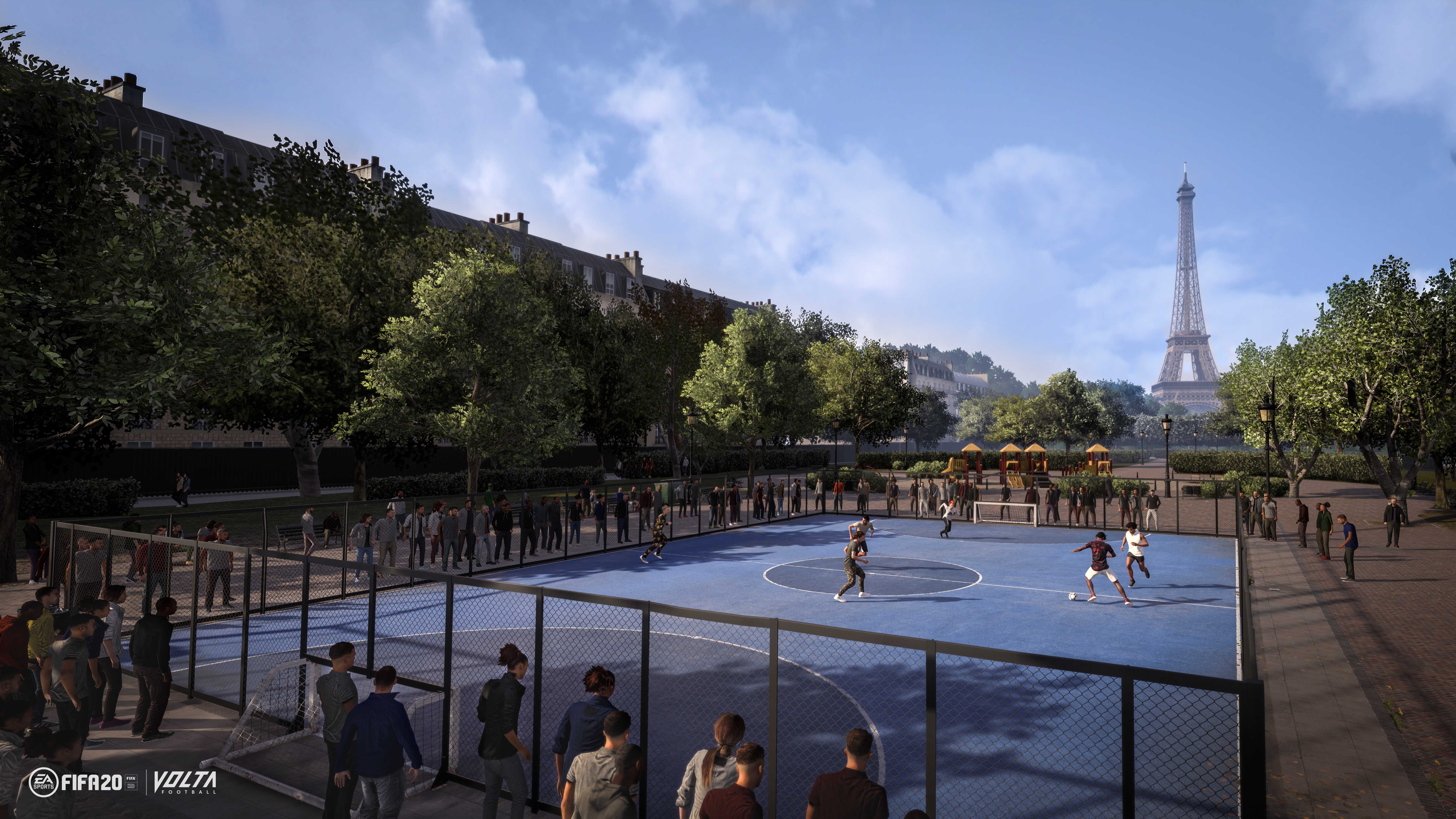 There will also be a career or story mode called the Volta Tour Mode but it's a bit different compared to other career modes we've seen in the franchise. Instead of going up against the usual roster of professional teams available in the game, you'll actually be playing against squads made by other people.
"With Volta, [we] developed a Volta Tour Mode which is a PvE experience. It's an offline experience where you are playing against user-generated squads, and the world is populated by everybody who's playing the game. So, you are competing against everyone else in the community."

– Jeff Antwi explaining Volta Tour Mode.
In case you were wondering, yes, all of the teams that are available for regular matches in FIFA 20 will also be available for Volta Football. You will be able to pick and choose specific players from the teams for your 3v3, 4v4, and 5v5 matches.
Custom character creation returns in FIFA 20 and you will be able to bring your creations to Volta Football. The game will even allow for the formation of men and women mixed teams. If you and your friends play street football or futsal and you want to see a digital representation of your squad in FIFA 20, it's entirely doable and you can play against other people's custom teams from around the world.
Antwi and Pejic also added that there will be new tactics and improvements in accessibility introduced in FIFA 20. They want to make sure that the game is approachable to newbies but also remains tight enough for FIFA veterans to enjoy.
For more information, check out the full interview here. FIFA 20 will be released worldwide on 27 September 2019 for PC, PS4, Xbox One, and Nintendo Switch.
Related