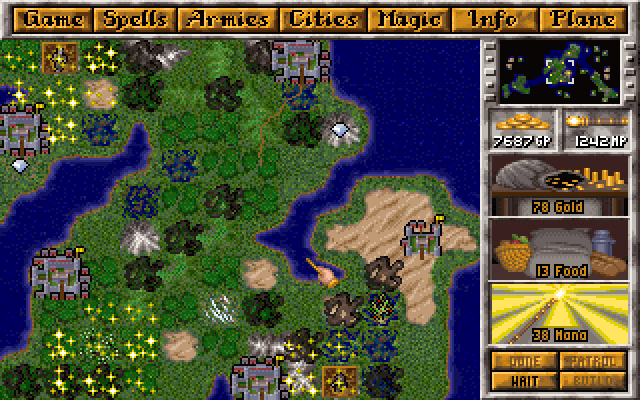 by in
Remember that cool fantasy-themed 4X game from Microprose called Master of Magic? Here's a refresher:
Looks pretty old-school, right? Well, turns out it will be getting a new chance at life via Slitherine Software, who is renowned for a number of strategy titles like Panzer Corps, Conquest! Medieval Realms, and a few Warhammer 40,000 games. The company acquired the rights to the IP from Atari.
Slitherine development director Iain McNeal said that the company is "looking forward to working on this immensely popular franchise. We know there is a high level of responsibility when we try and develop sequels or successors to popular IPs. We have proven it is possible to fulfil players expectations with the likes of Panzer Corps when it comes to work on these legendary products."
While not an official announcement, it seems likely that a Master of Magic sequel is in the works. Hopefully, it'll learn from the mistakes of 2015 spiritual successor Worlds of Magic, a valiant but failed attempt at recapturing the magic of…er… Master of Magic.