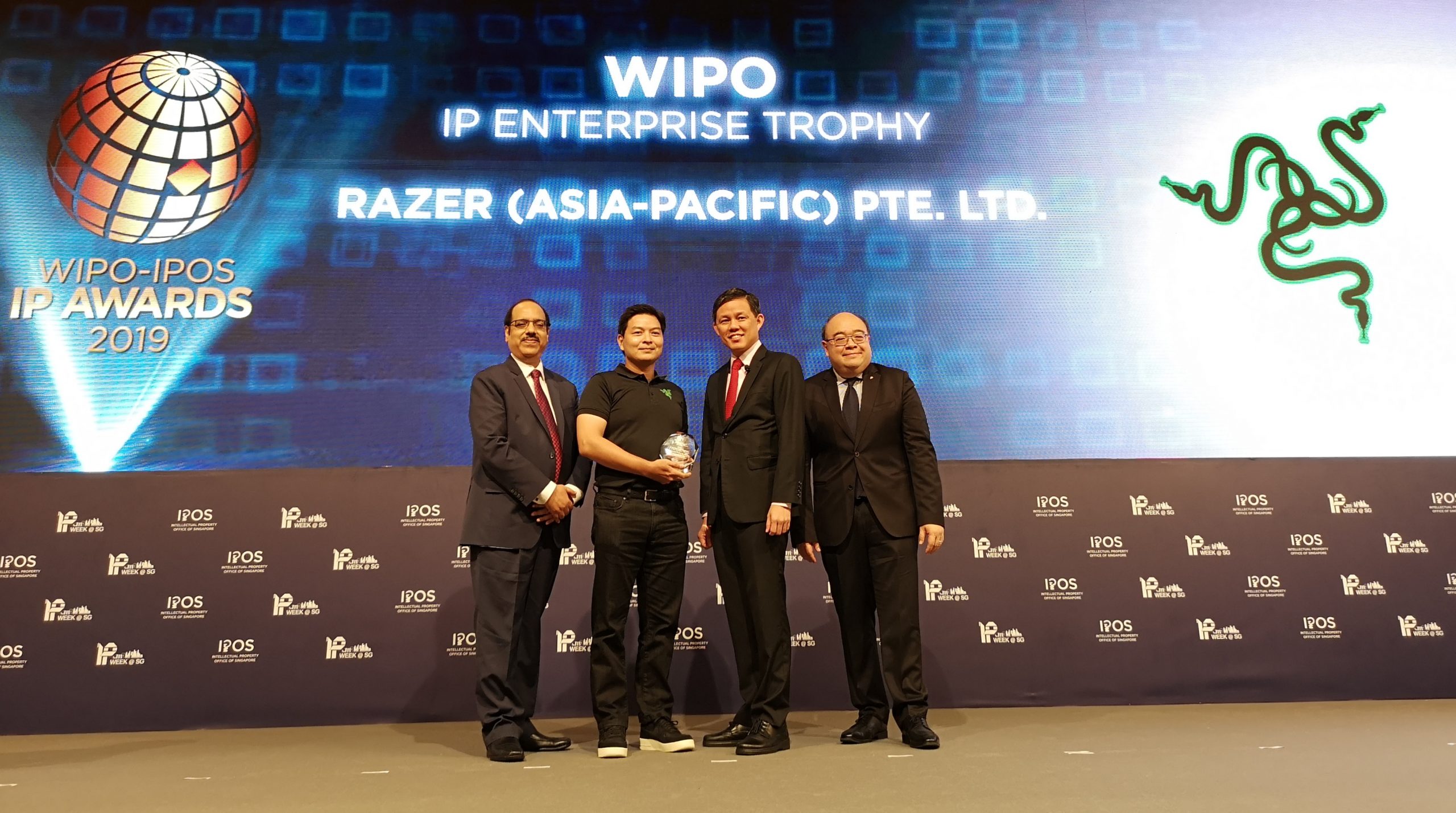 by in
Gaming peripherals giant Razer has won three awards at the recently-held WIPO-IPOS Intellectual Property Awards 2019. These awards include:
WIPO IP Enterprise Trophy – Awarded to the most outstanding recipient of the IPOS Award for IP Champions. The objective is to recognize an organization that has made imaginative use of IP in their business activities.
WIPO Users' Trophy – Awarded to a particular user of WIPO's IP services. These services include the Patent Cooperation Treaty System (for patents), the Madrid System (for trademarks), the Hague System (for registered designs) and the Lisbon System (for appellations of origin), together with the services of the WIPO Arbitration and Mediation Center. The trophy recognizes the early adoption or innovative use of these services.
IPOS Award for IP Champions – Awarded to the top three organizations that have successfully achieved outstanding enterprise growth with a strong IP and IA strategy.
Razer has filed over 3000 patents, trademarks and registered designs in Singapore since its founding in 2005. These innovations include the Razer Chroma RGB lighting system, Razer Blades laptops, Razer mechanical gaming keyboards, and many more, not to mention the company's contributions to esports.
Razer Chief Legal Officer Mr Choo Wei-Pin said:
"Razer is the leading global lifestyle brand for gamers with over 70 million users on our hardware, software and services platforms.

From pioneering gaming hardware categories like gaming laptops to building Razer Gold, the world's most popular virtual credit system for gamers, these achievements were made possible through the robust IP framework of Singapore and other nations.

We are honored to receive three major IPOS awards today.

They are a resounding testimony to our relentless drive to innovate."
---