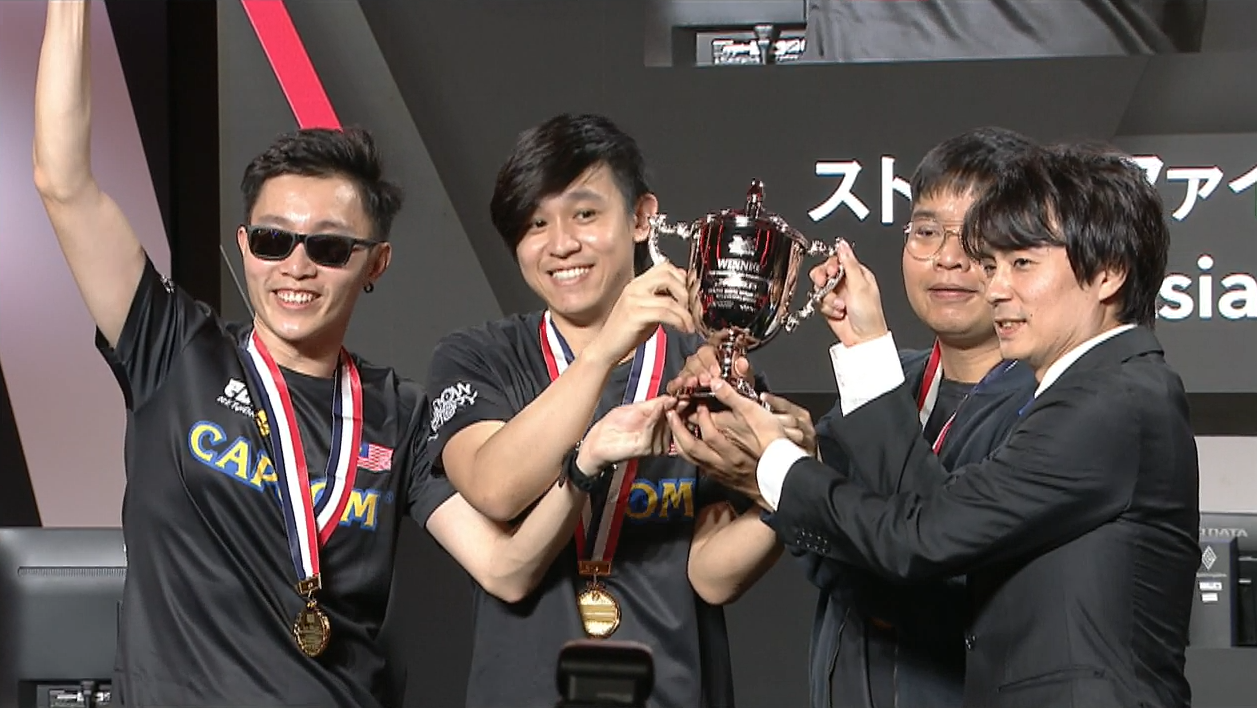 by in
A big congratulations to our boys IamChuan, Kenny Tail, and KOF Master for winning the Street Fighter V Asia Invitational 2019 at the Tokyo Game Show 2019.
The trio got their gold medals and trophy after sending team Hong Kong to second place. The boys will also have to split between themselves the grand prize of ¥1,000,000 (RM38,000).
"I never thought Malaysia team could win this. I'm glad that we won the cup. Thank you very much!"

– KOF Master, speaking during the post-tournament interview.
After the tournament, the Malaysian players played an exhibition match against the Japanese team which consisted of top players such as Daigo, Tokido, and John Takeuchi. Unfortunately, our boys couldn't win against those giants.
Starting tomorrow also at TGS 2019, the Street Fighter V Asia Premier and it will be an individual tournament unlike the 3v3 format of the Asia Invitational. The prize pool will be even bigger with the grand prize being ¥5,000,000 (RM190,000).