If you haven't played Hunt Down The Freeman, then consider yourself lucky. This game pissed off a lot of Half-Life fans for being an embarrassment to the shooter's legacy (via broken buggy gunplay & accusations of asset thefts). It's also proof that Valve doesn't care much for the series that put it on the map and remains to be content with its digital distribution service.
But hey, at least we're getting a bunch of funny achievements out of it. According to Twitter user Squibbus, the following achievements were added recently by developer M3sa. It's quite surreal to say the least: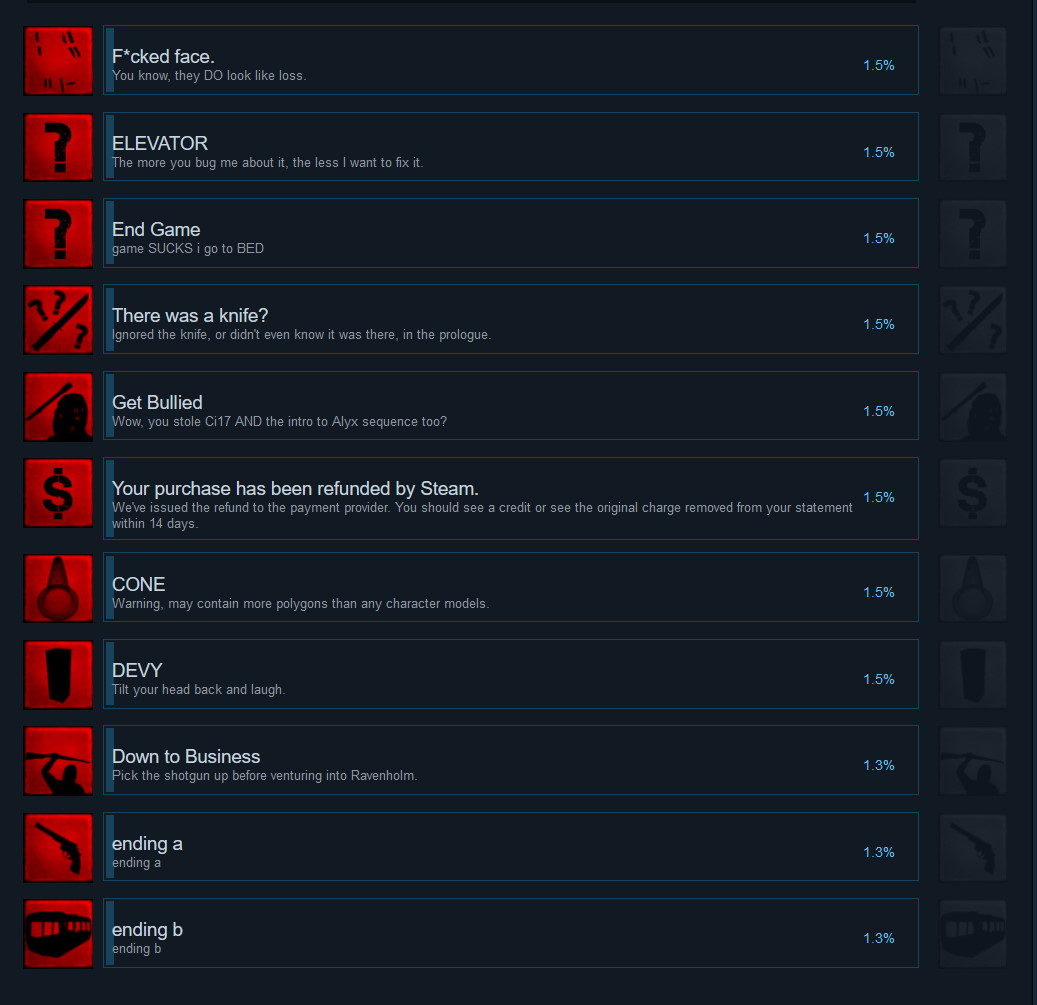 All this nonsense was based on suggestions on the Hunt Down The Freeman Discord, which itself was drawn from in-jokes and memes about the game. It's part joke, part venting, as the developers of the game had a hell of a time making the game and dealing with its current state.
M3sa said that there won't be any future work done on the released product.
"I have a build I've worked on to replace weapon sounds and improve some maps' playability, but they aren't public right now.
All my files are spaced out between two computers and it's kind of a pain in the ass to get them back together in one package, and then on top of that, uploading the build to Steam is messy. It's a lot of work for something that made my life hell for a year."
Also, the people who worked on the project are not paid for all their work, the studio behind the game is gone, and the lead of the game, Berkan Denizyaran, is now employed at Activision. So it's pretty tough to pursue legal action at this point. That's justice for you in the cutthroat "passion-driven" games industry.