Bloodborne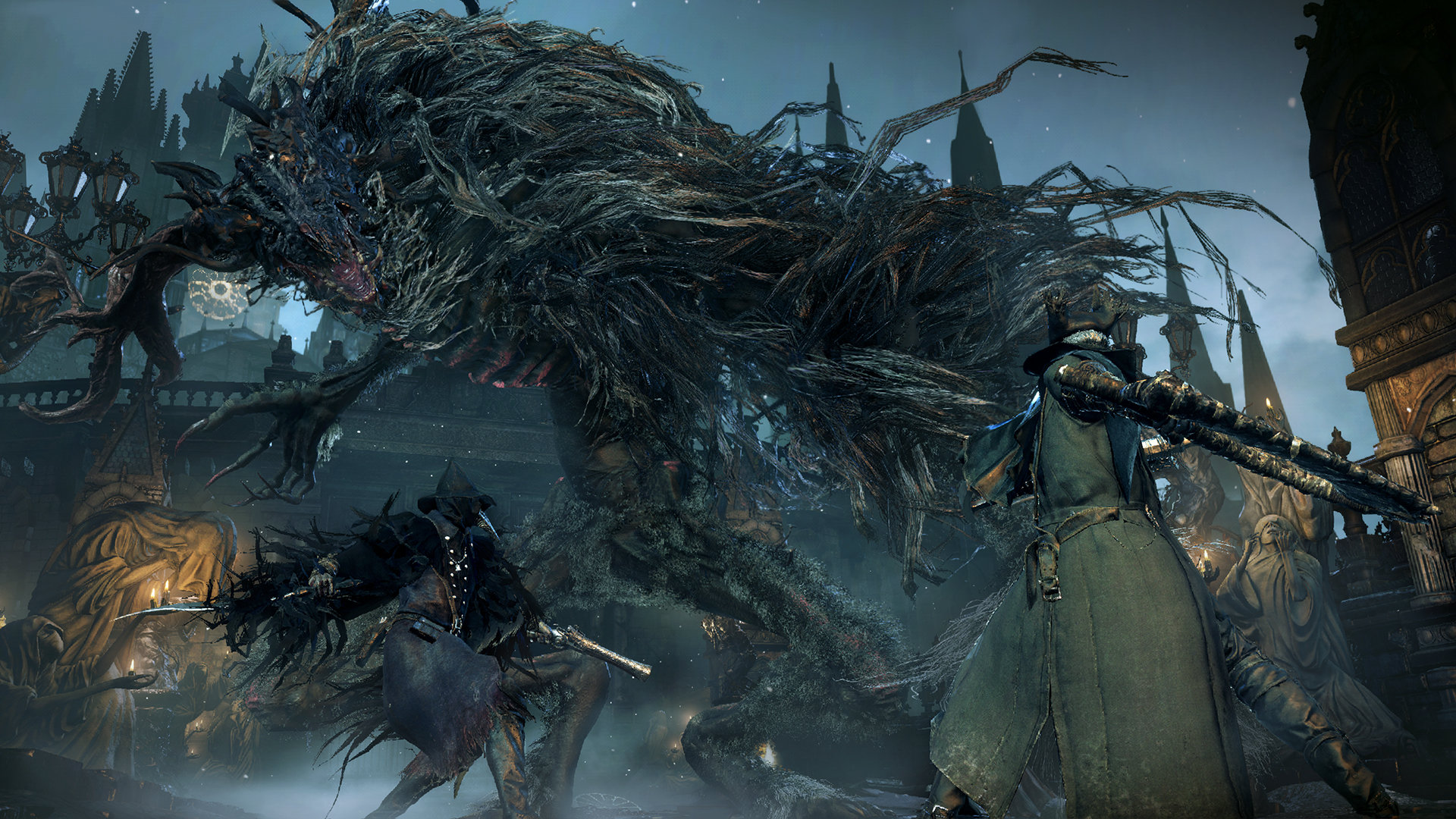 Look, I'm a big Souls fanboy. I even wrote the site's ranking of Souls games. I've been obsessed with the games ever since I played the first Demon's Souls on my fat PS3. After almost a decade of getting used to that "YOU DIED" screen, I've learnt to love the punishment that these games dish out.
Bloodborne is a perfection of the Souls formula. It takes everything I love about those games and ramps it all up to 11. In place of the hide-behind-your-shield playstyle that the Souls games encouraged, Bloodborne takes away shields almost completely and revamps the equipment system so that players are forced to learn how to properly dodge attacks.
When coupled together with the Rally system which restores lost health if you hit an enemy right after they hit you, the game forces its players to play aggressively. You see yourself grow more cautious of enemies and also become more adept at predicting enemy movements. You're shaped into a Hunter, careful but skilled.
Bloodborne teaches you all this through its design rather than explicitly stating them in tutorial messages. That's the brilliance of this game.