Horizon Zero Dawn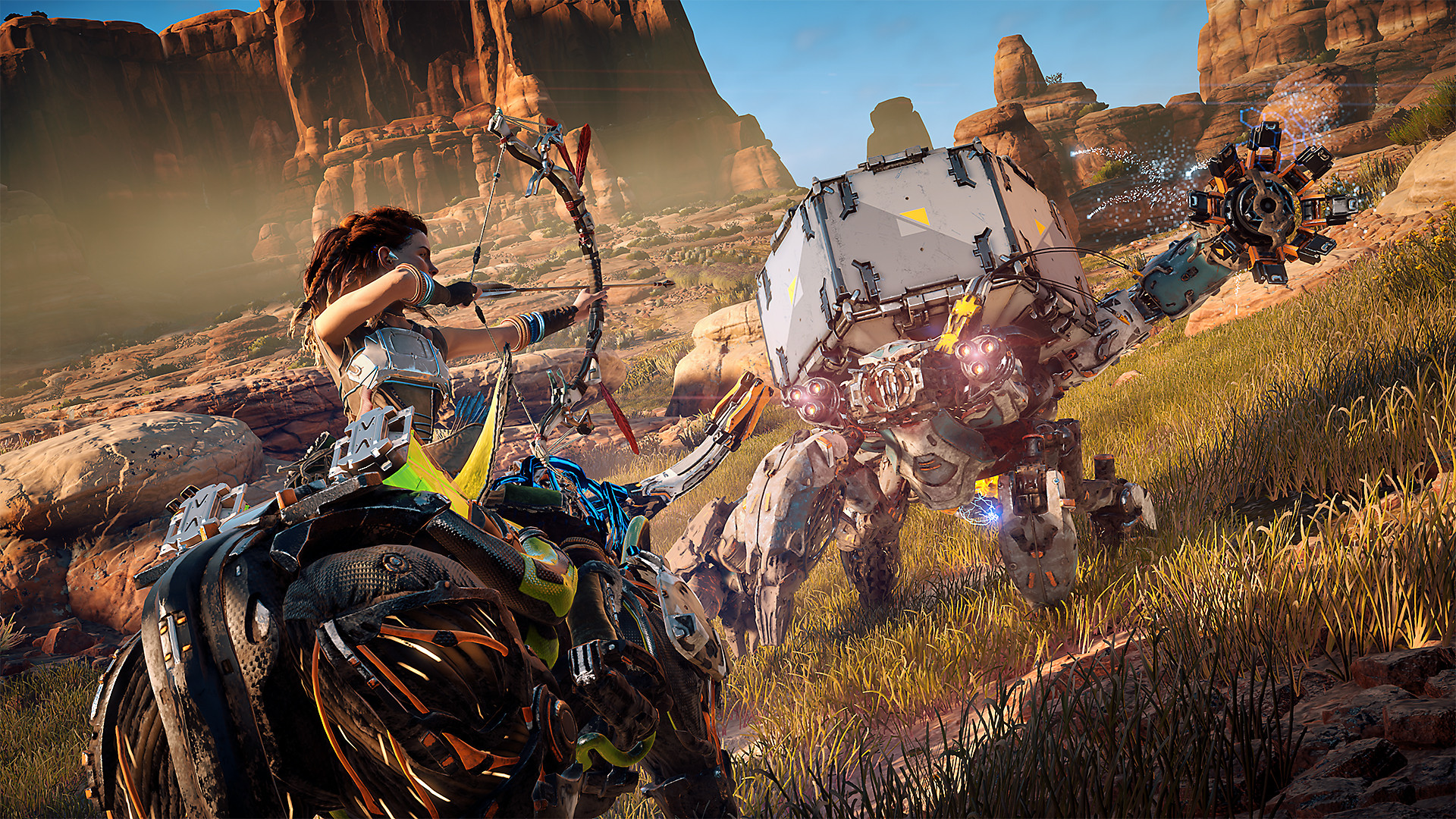 Forget the bow-and-arrow combat of any other game on consoles. If you're looking a great robot dinosaur hunting simulator, Horizon Zero Dawn is the game for you. It's also really really pretty.
I'm one of those people who didn't find Horizon's story all that compelling. I saw the plot twist coming a mile away. Fortunately, the core gameplay is fun as heck. Players are given a plethora of arrow types, slingshot ammo, traps, and more to destructively dismantle the robot fauna of the world.
Speaking of the robot dinosaurs, there's a bunch of them for you to hunt. I don't just mean numbers, but also in terms of variety. They resemble familiar animals or dinosaurs such as bulls, velociraptors, sabre-toothed tigers, pterodactyls, and even T-Rexes. Each of them has their own weakpoints that you'll have to find out on your own. It's a feature that make every encounter a challenge.