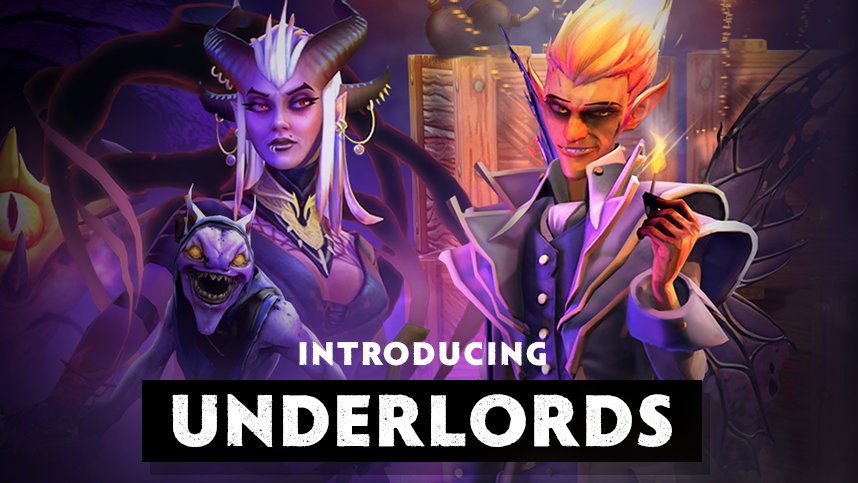 by in
After several months, Valve's auto chess game Dota Underlords is finally introducing the titular Underlords into the game in its first Big Update. Starting from now, players will be able to select an Underlord at the beginning of each match, granting new abilities and buffs in gameplay.
Dota Underlords' Big Update introduces two Underlords, Hobgen and Anessix. Hogben is a fairy arsonist who likes to get in the thick of it with his crew, by lobbing firebombs at his enemies and lighting his teammates on fire (doing so increases their attack speed).
Meanwhile, Anessix can summon a demon companion to attack her enemies, as well as cast healing buffs for her crew and curses her opponents. Both Underlords have a set of 22 unique talents, half of which are locked by default. Playing the game unlocks the rest of their talents, modifying their abilities "in powerful and unique ways".
The Big Update also adds the following:
Duos Mode – Team up with a partner in crime to battle 7 other teams in an effort to be the last pair standing. You share a health pool with your buddy and can freely trade heroes and gold with them. Currently, to queue up for Duos you will need to form a party with a friend.
Freestyle Mode – Create any combat scenario that you want and watch it play out in a custom sandbox. You can easily share the board that you've set up with others.
New Heroes:

Nyx Assassin
Shadow Demon
Dazzle
Magnus
Weaver
Io
Legion Commander
Lifestealer
Bristleback
Broodmother
Faceless Void
Sven
For the complete and detailed list of changes (patch notes) in the Big Update, head on over here. Dota Underlords is currently free to play on Steam.
---