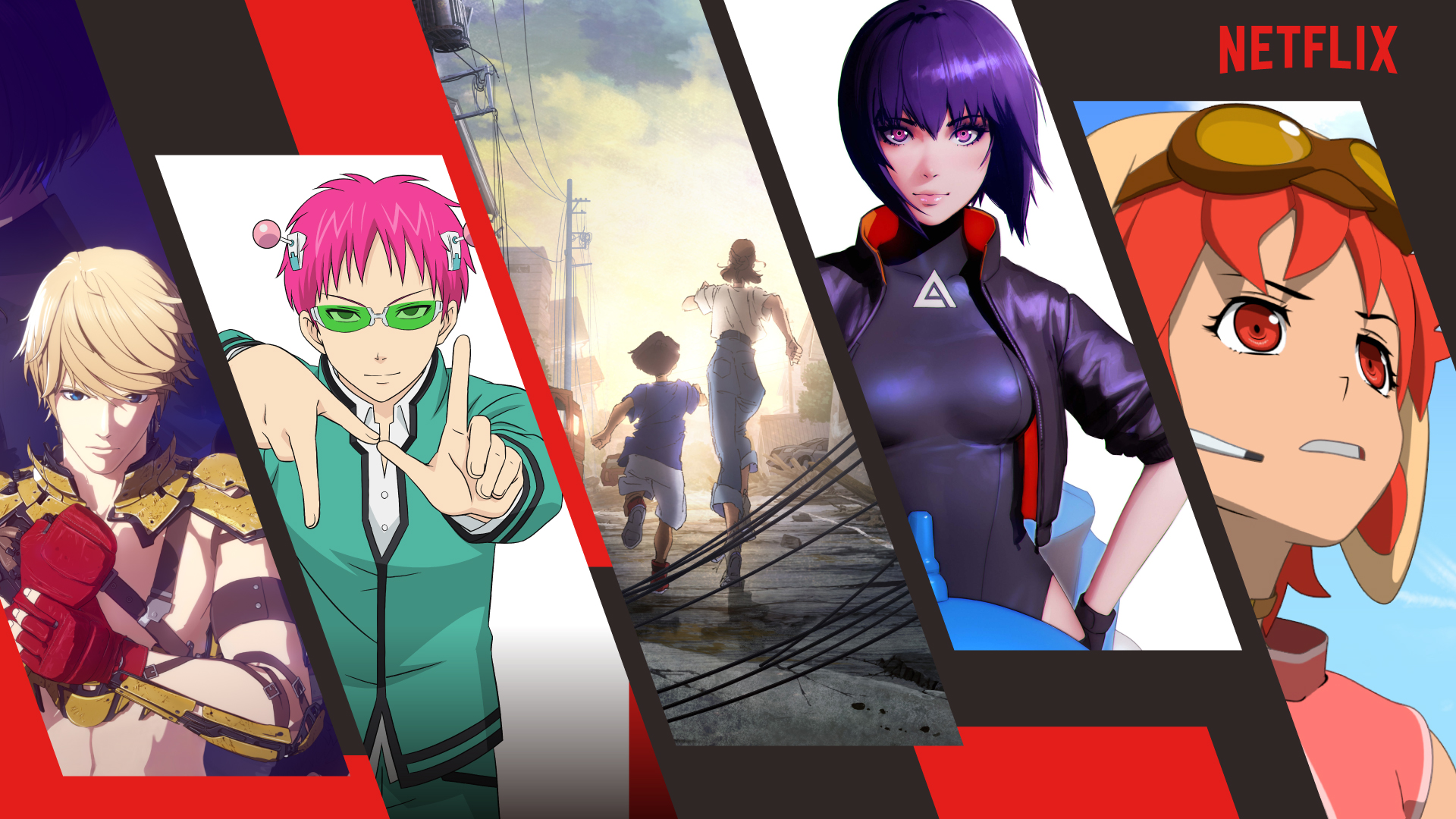 by in
As the end of 2019 draws near, Netflix has announced a new lineup of upcoming anime shows that will be launching starting from November 2019 all the way to the second quarter of 2020. Here's a list of the upcoming shows and their respective launch dates:
Levius – 28 November 2019
Just reading the synopsis of this show is enough to give me Megalobox flashbacks. There seems to be a lot in common here. It's about a young man's journey in trying to learn and succeed in "metal boxing". I suppose the unique twist here is that story takes place in 1842 but in an alternate world where country names are different but wars are still being fought. Check out the show's official Netflix page here.
The Disastrous Life of Saiki K.: Reawakened – 30 December 2019
This 6-episode new series will see all the original voice actors come back to reprise their roles. J.C. Staff and Egg Firm are also returning as the producers of the show. It seems that this show will not be a continuation of the previous anime but rather a "restart" as Saiki himself points out in the trailer. Check out the show's Netflix page here.
Japan Sinks 2020 – 2020
Based on the novel Japan Sinks by Sakyo Komatsu, this anime adaptation is being directed by Masaaki Yuasa who also directed Devilman Crybaby. The story focuses on the survivors of catastrophic natural disasters that take place right after the finale of the 2020 Tokyo Olympics. Refer to the official Netflix page here.
EDEN – 2020
Now here's something that I'm super excited for. With Yasuhiro Irie, director of Fullmetal Alchemist: Brotherhood, and Cowboy Bebop character designer Toshihiro Kawamoto as part of the staff, there's definitely a lot of high expectations set on this show. It's a story set thousands of years in the future where humans no longer exist and the world is only populated by robots. That is, until two robots discover a human baby girl. Netflix official page here.
Cagaster of an Insect Cage – 2020
Based on the manga of the same name by Kachou Hashimoto, this show takes place in a post-apocalyptic world where a mysterious disease called "Cagaster" turns people into giant murderous insects. The main characters are a young couple trying to stay alive in the giant bug-ridden world. Here's the official Netflix page.
Ghost in the Shell: SAC_2045 – 2020
That's right, my friends. We're finally getting a new Ghost in the Shell SAC anime series. If you're not a big fan of 3DCG, then I'm sorry to tell you that this time they're going for that route. We dedicated an article for the show so go ahead and read that. Of course, it also has its own Netflix page.
---
If you're a big anime fan, I definitely think you should consider getting yourself a Netflix subscription. There's already a decent amount of interesting anime shows and movies in the library aside from the above upcoming ones.