Despite a lot of critics s****ing on Venom, the superhero film was a box office success worldwide, grossing US$855 million outside of the US. Hence, sequels. The recent rumour seems to hint that Spider-Man villain Shriek will be in said follow-up.
According to a Variety report, Naomie Harris (Rampage, Skyfall, Moonlight) is in talks to play Shriek in Venom 2, with Tom Hardy returning to play Eddie Brock/Venom.
Andy Serkis is on board to direct, with Michelle Williams and Woody Harrelson to also reprise their roles.
Here's a quick reminder of when Woody Harrelson popped up in Venom:
Remind Me: Who Is Shriek Again?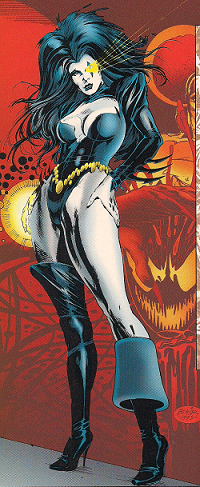 Shriek was created to be Carnage's love interest back in the 90s when Maximum Carnage and symbiotes were all the rage.  She comes with sound-manipulating abilities, passion for killing, and love for Carnage. You know, your typical one-dimensional 90s villainess dressed in skimpy attire; perfect for the era.
Venom 2, which is probably the "untitled Marvel sequel" scheduled on  Sony Picture's movie calendar, will be out October 2020.