By Burhanudin Zamri|October 7, 2019|
He's at it again, folks. Apex Legends data miner That1MiningGuy has struck again and this time, he's come across something that comes straight from Respawn's headquarters.
The1MiningGuy has tweeted a sheet of paper that shows what seems to be a list of unreleased playable characters that are being tested and developed at the studio. Check it out: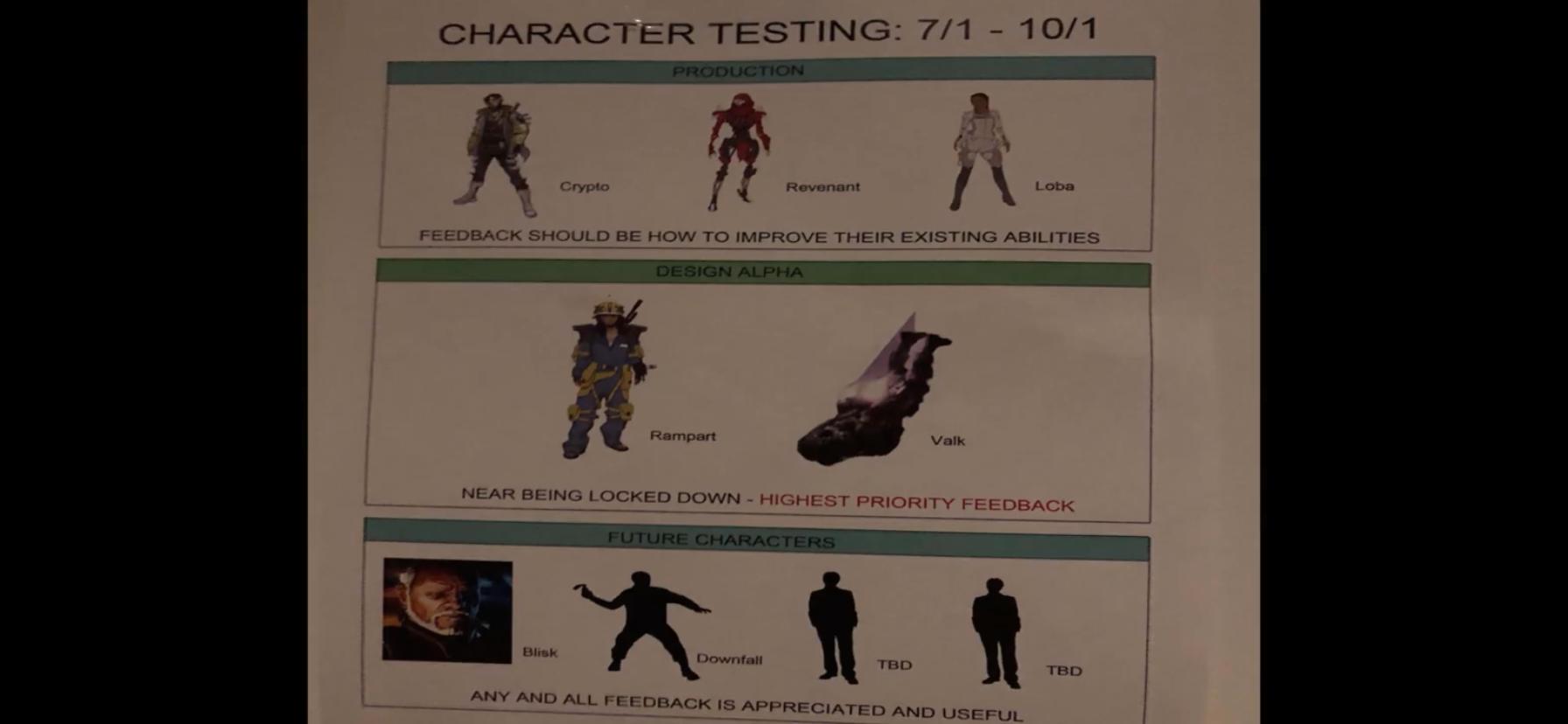 The first piece of information to be taken into consideration is the range of time. These characters have been in development since the beginning of June and, I assume, were supposed to be completed by 1 October 2019. That's the day Season 3 dropped and we got Crypto.
Next up, we see Revenant. We already had glimpses of him, or rather, we heard some of his voice lines through another recent leak. Then, we have Loba or Rosie, as she has been known in earlier leaks and by earlier leaks, I mean from all the way back to the game's launch in February 2019.
My money's on Revenant being the next Legend to be revealed because his leaks suggests that he'll tie in to the game's Halloween event which is confirmed to be happening.
As per usual, take leaks with a grain of salt. No, a barrel of salt. For now, let's continue having fun in Apex Legends' new map. Still don't know where are good places to land to get good loot? I have just the guide for you.