First and foremost, I want to establish that I am, for all intents and purposes, a complete ignoramus when it comes to almost everything related to cars and automobiles in general. When every other guy fawns over Formula One and the latest models of Lamborghinis or what have you, I've always been clueless.
That's where I am going into Ford V Ferrari. I had my crash course with racing biopic movies with 2013's Rush, which was a movie even the likes of me could appreciate. Therefore, I went into this new movie with very much the same expectations but was then ultimately blown away by what transpired before my eyes.
Ford V Ferrari is goddamned great, and the best part is you don't need to know anything about cars to be able to enjoy this brilliant movie.
Trailblazers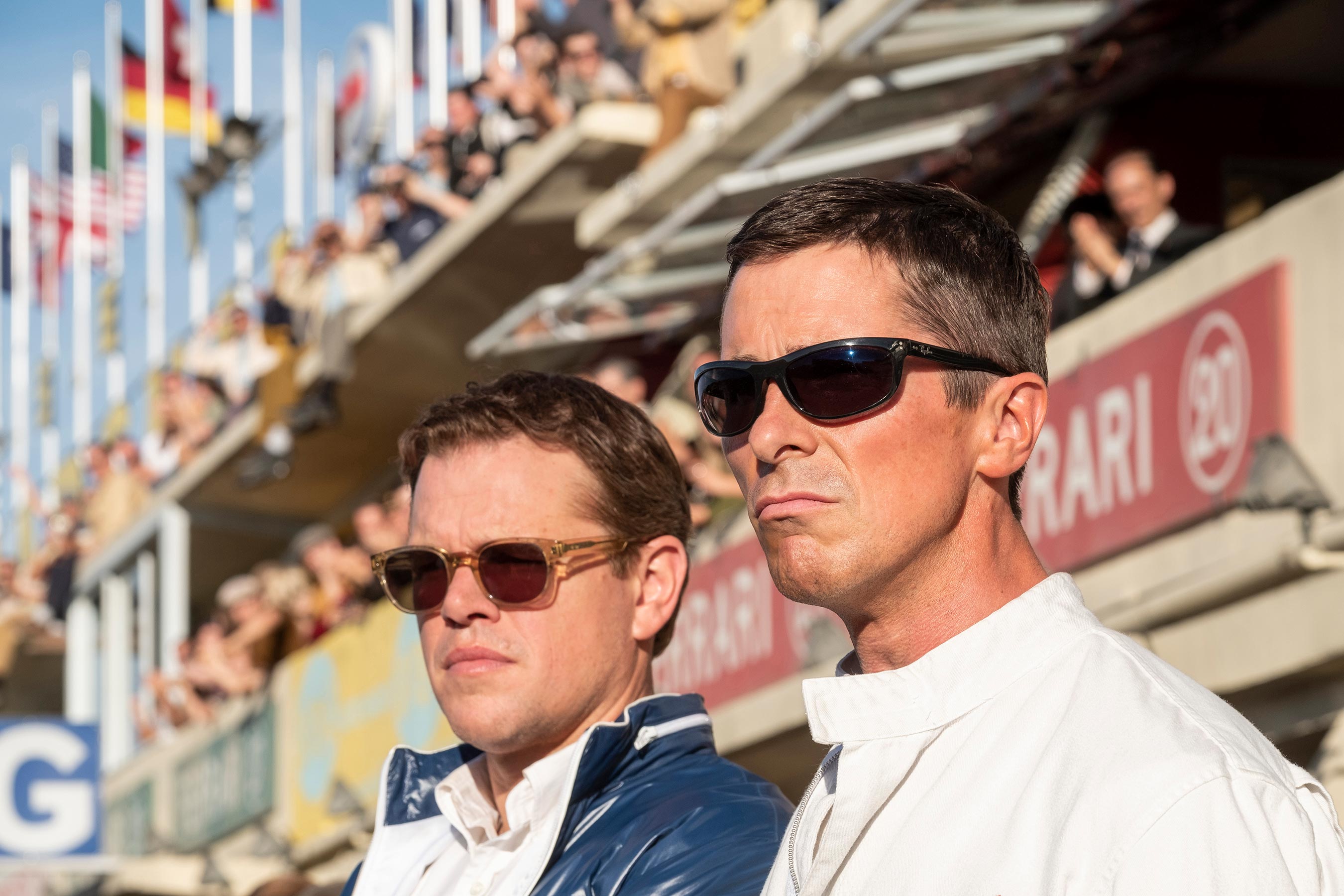 From the marketing and promotional material for Ford V Ferrari, the average joe will probably assume that this movie is meant to be Oscar-bait, featuring forced drama and offering no entertainment value whatsoever (simply put, that it is boring).
Ford V Ferrari is anything but. It is a gripping and intense drama, yes, but one that is not a typical by-the-numbers autobiographical movie by any means.

Despite being more than two hours long, the pacing is near-perfection, as you're pulled into the lives of these two men, Matt Damon's Carroll Shelby and Christian Bale's Ken Miles.
The movie breezes by as you follow the story of how these two individuals defied all odds to build a racing car worthy enough to race at Le Mans, one of the world's hardest and most prestigious racing competitions.
The racing scenes are expertly filmed, putting me in the edge of my seat as I gasped and cheered as though I'm watching an actual bonafide race unfolding before my eyes.

That's how good the racing scenes are, which I'm sure will likely satisfy racing fans as well.
Every time something goes wrong in a driving sequence (you know, like engine problems and the like), I feel genuine dread and fear for the safety of the characters on-screen, and that's all despite the fact that I know everything is scripted. A biopic that can still be exciting and unexpected (though I can't say for sure for those who do know their racing history) translates into a great movie experience.
Corporate Greed
Like I mentioned before, I was totally expecting Ford V Ferrari to follow Rush's template of an intense rivalry between two racers but this time involving two iconic well-known car companies instead. What I got was something different altogether, but just as good, if not better, than Rush in depicting nitty-gritty true story of a famous historical race.
In fact, you would be mistaken to think that Ferrari is the antagonist or bad guys here, as they're barely even in the movie for most of its duration. Instead, the biggest obstacles the two protagonists have to face are themselves, or rather, the corporate executives of the very company they're working for.
I'm not sure how much of the story told in Ford V Ferrari is entirely accurate, but it's realistic and inspiring to see Shelby and Miles having to butt heads with their own superiors and higher-ups to achieve what they were hired to do in the first place.
I love how the movie is mostly them trying their best to do help Ford build a race car to compete in Le Mans, but the company is also ironically the one hindering their objective.

They should have titled it 'Ford V Ford' instead, though that would've been too on the nose.
Just like any sport or competitive event in real life, your worst enemies are often the ones closest to you, or simply unavoidable dirty politics. Winning is never as simple as being the best at what you do, which is what the two protagonists in Ford V Ferrari have learned firsthand.
Pole Position Performances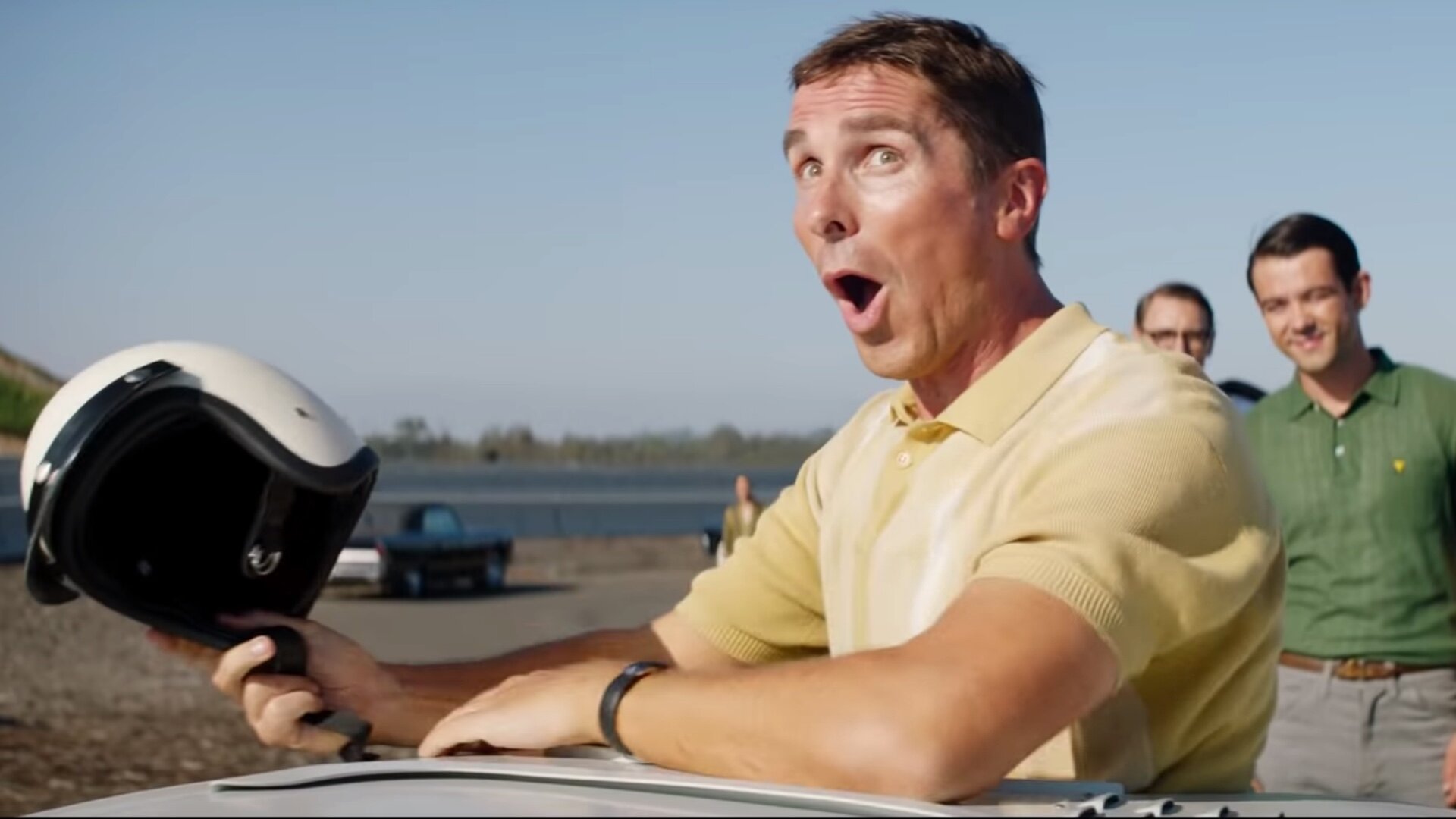 Ford V Ferrari is further bolstered by the fiery chemistry between the two leads. At times, the two protagonists never really get along with each other to the point of hurtling verbal and physical abuses at each other.
However, just like best friends in real life, they never fail to stand up for each other when it truly matters. You feel like it's them against the world, with this unspeakable silent respect between them.
This is conveyed via subtle interactions between Damon's Shelby and Bale's Miles, both of whom complement each other's roles without the often-irritating habit of major stars trying to outdo each other getting in the way. 

Ford V Ferrari is an emotional movie with moments that can make you cry, and that's a testament to the incredible performances of the two leads, who I have nothing but praise for.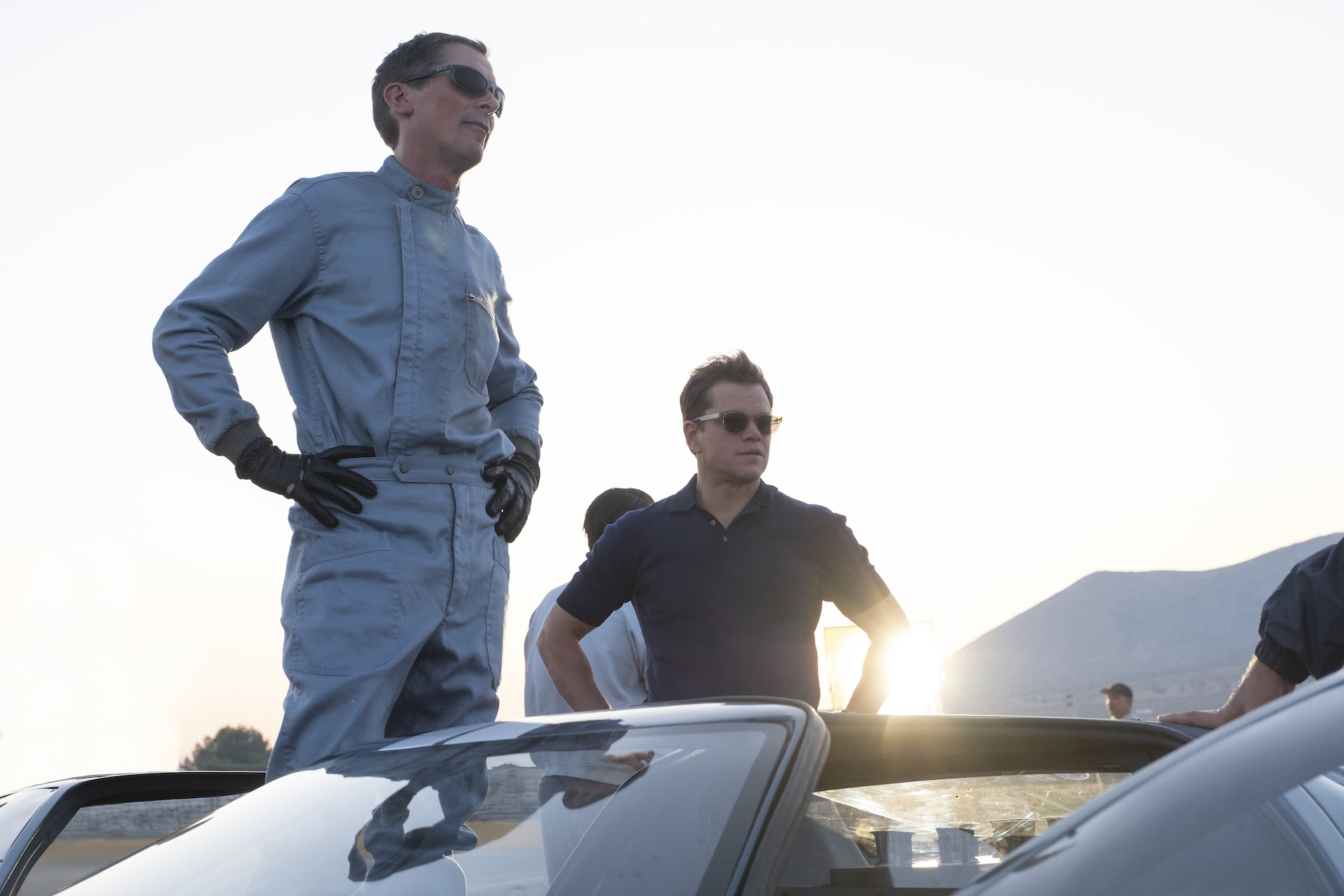 The relationship between Damon and Bale is comparable to the one between Leonardo Dicaprio and Brad Pitt as seen in this year's Once Upon A Time In Hollywood (though theirs is more charming and likeable, though not as layered as Damon and Bale's).
The supporting characters also help carry Ford V Ferrari, especially the family members of Bale's Miles. His wife, Mollie Miles (Caitriona Balfe), and his son, Peter Miles (Noah Jupe), both play a huge part in providing emotional elements to the movie.
Oh, and let's not forget the corporate tools, Ford VP Lee Iacocca and Ford CEO Henry Ford II, memorably played by Jon Bernthal (of Netflix's Punisher fame) and Tracy Letts, respectively. However, the clear and despicable villain is Ford executive Leo Beebe, an active deterrent in Shelby and Miles' efforts, effectively portrayed by Josh Lucas.
Race Of The Century?
Ford V Ferrari is definitely one of the best movies in 2019, regardless of whether or not you're a fan of cars and automobiles in general. I definitely recommend this movie to my fellow casuals and non-racing enthusiasts, as it is strong enough on its own merits to cater to everyone.
FINAL SCORE: 90/100
[youtube https://www.youtube.com/watch?v=I3h9Z89U9ZA&w=560&h=315]
We received a preview screening courtesy of The Walt Disney Company Malaysia. Ford V Ferrari premieres in Malaysian cinemas on 14 November 2019.
---