By Alleef Ashaari|December 24, 2019|
Horizon Zero Dawn is one of the best-selling games on the PS4 after it was released in 2017. It's expansion, The Frozen Wilds, launched in the same year, further expanding the world created by the folks at Guerilla Games. Now the epic story will continue in the form of an ongoing comic book series in 2020.
Titan Comics recently announced its line-up for Free Comic Book Day 2020, one of which is the prelude issue for the new ongoing Horizon Zero Dawn comic book series. It will be written by Anne Toole, one of the original writers for the Horizon Zero Dawn game. As such, fans don't need to worry about the story going off the rails.
The synopsis for Horizon Zero Dawn: Free Comic Book Day Edition Special Issue #0 reads:
"Discover a far-future Earth full of epic natural beauty, where awe-inspiring machines are the dominant species.

Talanah, Sunhawk of the Hunters Lodge, struggles to find purpose after Aloy, her trusted friend, disappears.

When a mysterious new threat emerges in the wilds, she returns to her roots as a hunter to defeat it, only to learn that a whole new breed of mechanized killers stalks the land."
With a Horizon Zero Dawn 2 seemingly already in development, the upcoming comic book series will tide fans over until the inevitable sequel arrives sometime in the future. Free Comic Book Day 2020 will take place on 2 May 2020.
In the meantime, feast your eyes on the glorious cover of Horizon Zero Dawn: Free Comic Book Day Edition Special Issue #0: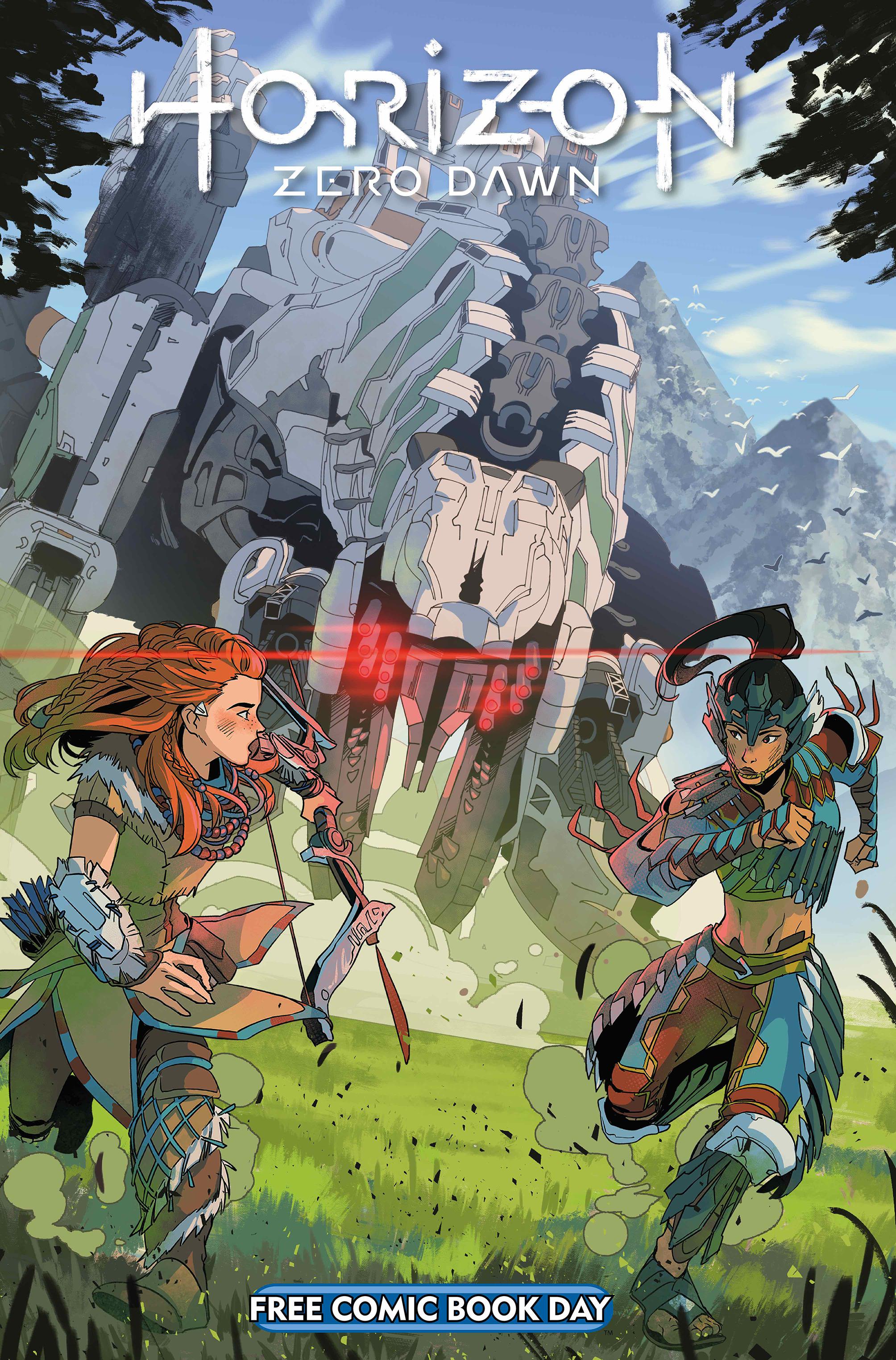 ---