There's always something sublime about having a fighting game return to form while also injecting something new in a competitive scene. The 2019 version of Samurai Shodown does just that with a ton of swordplay and with raw power.
What it lacks in esports tailoring and flair -like with Street Fighter V and Tekken 7 these days- it makes up for it by separating the wheat from the chaff. Samurai Shodown is 2D fighting in its most honest form: take a wrong guess or whiff a move, and you'll be punished.
Hard.
On the flipside, if you guess right with your parries, you'll make your opponent think twice before he or she starts mashing out the heavier attacks or special moves. Risks and rewards are taken and delivered in huge ways when it comes to this SNK game's weapons-based combat. Everything you use is mostly unsafe, so pick your battles and openings wisely.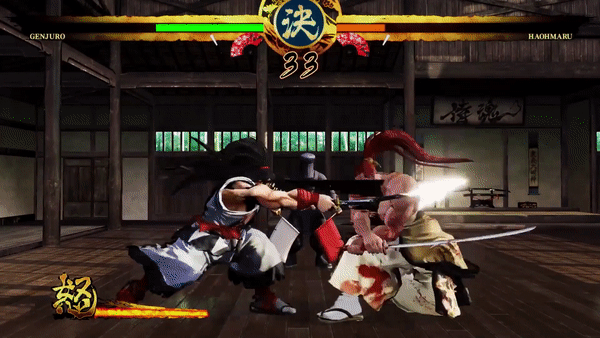 It's incredibly barebones feature-wise; Mortal Kombat 11 takes top honours here. But looking back, its fighting mechanics, its eclectic cast various weapon fighting styles, and its aesthetics are what makes this one a cut above the rest.
Here's to more sword shenanigans from SNK. And keep the character DLC a-coming.