Capcom just announced its full plans for action-adventure game-killer Monster Hunter World: Iceborne this year. If you like fighting new variants of monsters, festivals, and surprises, this one's for you.
Here are the highlights:
The Astera/Seliana Fest and Grand Appreciation Fest will be in January. 
The game's encounter rates and rewards for gold crown monsters and decoration rewards respectively will be bumped up for the month of February. 
The game will receive a major title update (Ver. 13.0) on March, featuring two new Variant Monsters.
Content between PC and console versions will sync starting April.
Players will get to fight a fan-favourite beastie this May. 
Here's the roadmap in full.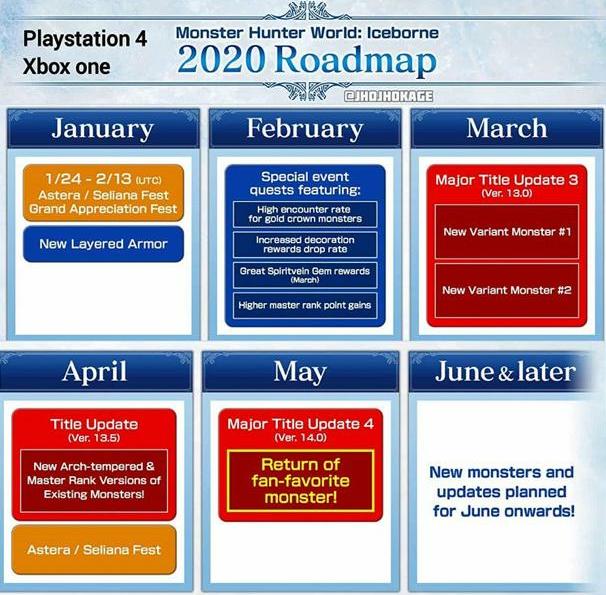 Related