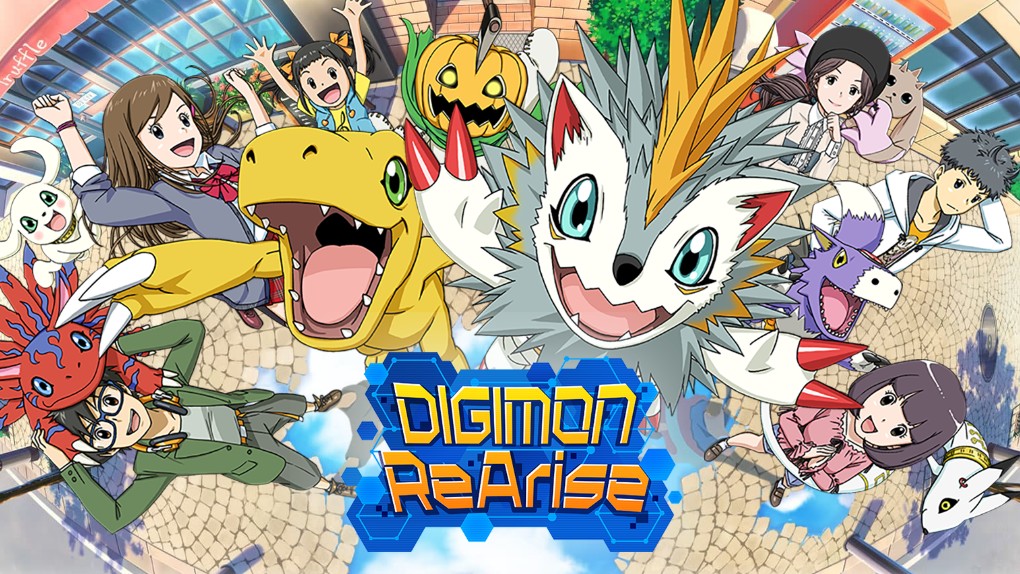 by in
Digimon fans in Japan have been enjoying the Digimon ReArise mobile game since June 2018. However, fans of the franchise worldwide will soon be able to do the same, as Bandai Namco has announced that it will be launching outside of Japan sometime later this year.
While the developer didn't provide a definitive release date, the App Store page for Digimon ReArise states that the expected release date is on 21 October 2019. The mobile game is described as an RPG, where players are Tamers who nurture relationships and battle with their own team of Digimon.
Digimon ReArise features a completely original story, as well as brand new characters designed and illustrated by Katsuyoshi Nakatsuru. Nakatsuru is one of the character designers who have worked on the Digimon anime series.
The official synopsis reads:
An unknown Digimon calling itself Herissmon has appeared in your smartphone.

Suddenly, a mysterious force known as "Spirals" attack…

A story of new faces and old friends begins now in this Friendship Digivolving RPG!
It features real-time battles with up to 5v5 matches. Developing your Digimon will allow them to Digivolve, which any fan worth his/her salt would know is the best part of any Digimon experience.
While the first trailer for the English version of Digimon ReArise doesn't show any actual gameplay, it does set up the story and the unique characters in the mobile game, not to mention the awesome music. The Digimon franchise has always had great songs, and this one is no exception (The Future Is Now by STRAIGHTENER).
All of these will definitely appeal to long-time Digimon fans, who have long suffered from being compared to the more popular Pokemon franchise. Unlike Pokemon Go, this one will actually have battles and involve the player bonding with their Digimon, so that's a plus.
Head on over to the Digimon ReArise Google Play Store and Apple App Store to pre-register now.
---