Platform: Xbox One, PC
Genre: Whimsical 2D Platformer That Will Make A Man Out Of You
And so, we've come to the end of a console generation, and with it a slew of tryhards aiming to be the capstone before the new toys come in. Even at the end of the Xbox One's rather lukewarm cycle, the console still manages to churn out a few gems here and there that hearken back to their indie game spirit.
Ori and the Will of the Wisps (or Ori 2 because its full title can be a mouthful) is exactly that; a sequel to Moon Studios' love letter to 2D platforming and Castlevania: Symphony of the Night. To set it apart from many, Ori 2 features a few bells and whistles to ease the journey while still whipping your skills into shape.
And it also looks damn good doing so.
Bright Lights, Tiny Spirit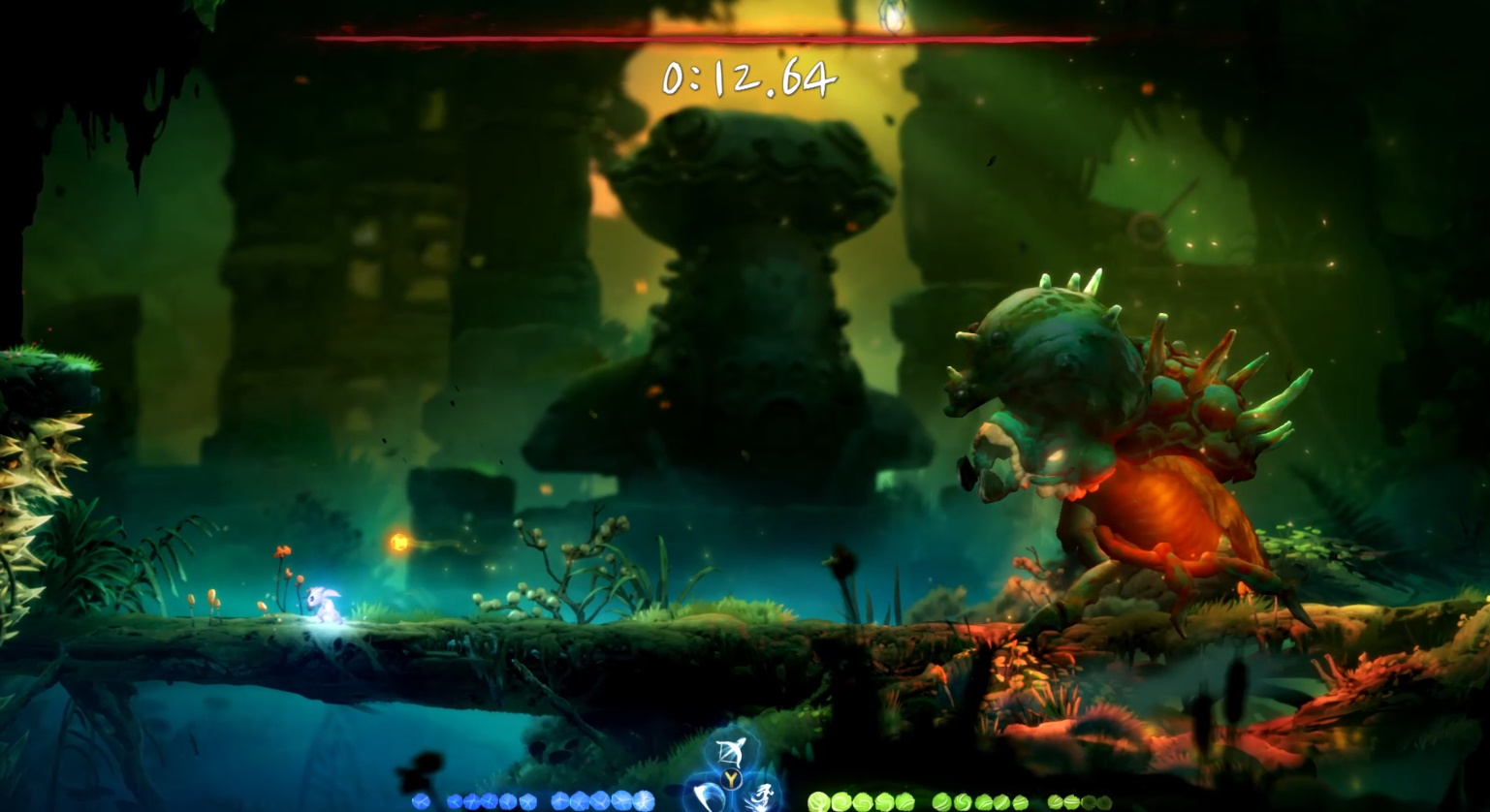 Make no mistake: Ori 2 is a helluva tough game. The devs lay out checkpoints at each stage interval and challenges at the cost of making sure your jumping and evading skills are up to snuff. How? With meticulous levels and pitfalls that you have to react to.
After an hour or two of adjusting to you to its controls and level layout, Ori 2 then ramps it up with chase sequences, tricky platforming, and tough bosses. This is especially prevalent as you get to the point where you have to search for the titular Wisps scattered throughout the entire island.
Fortunately, you have a ton of skills and abilities at your disposal. From Ori and the Blind Forest and its Definitive Edition, you have the iconic Bash and Dash. The former lets you reflect projectiles while giving you a boost, while the latter lets you do a horizontal dash; multiple times on the ground, and once in the air.
Brand new to the series is the ability to grapple ala Bionic Commando, and burrow and dash through sand. You also have a couple of weapons at your disposal to protect yourself and even open up new areas like the Spirit Edge and the Spirit Smash respectively. You even have a bow-and-arrow Spirit Arc that lets you activate hard-to-reach "switches" and triggers, which you'll even have to do while mid-jump.
Personally, I had a blast using the new grapple mechanic. Launching a spirit vine to grapple onto specific points and propelling yourself to higher areas is a boatload of fun. Quest areas like the Wellspring and the Mouldwood Depths will give you that opportunity to go wild, and then make damn sure you master them when you have to keep running right and grappling when the situation arises.
If you need more options for your spirit-faring adventure, you can buy new attack moves from the fightmaster Opher and new Spirit Shards from travelling shopkeeper Twillen. Spirit Shards gives you passive buffs from an extra triple jump to even making the game tougher by having you deal and take more damage. These modifiers are optional, of course, and you can equip up to three initially; Combat Shrines you find will give you more Spirit Shard slots if you complete them.
Fix'er Upper
As if that wasn't enough, Ori 2 introduces the Wellspring Glades as your hub. As you find special ores and seeds throughout the game, you can pass them to the Glades' blacksmith and gardener respectively to fix up the place by completing Wellspring Glades projects.
If you help the folks here, you will open up new areas and even more sidequests, as well as a useful shrine buff that helps with combat exponentially. So yeah, taking your time here and fulfilling that completionist in you will yield results.
These optional skills, buffs, and additions help make the game a tad manageable. There was a particular boss fight in the aforementioned Mouldwood Depths that I couldn't get through without life-bumping and damage-buffing Spirit Shards. Opher's skills were also useful in this instance: Ori can summon a ninja star that has decent range and multi-hits enemies, as well as knock smaller enemies away and groundpound them with the Spirit Smash.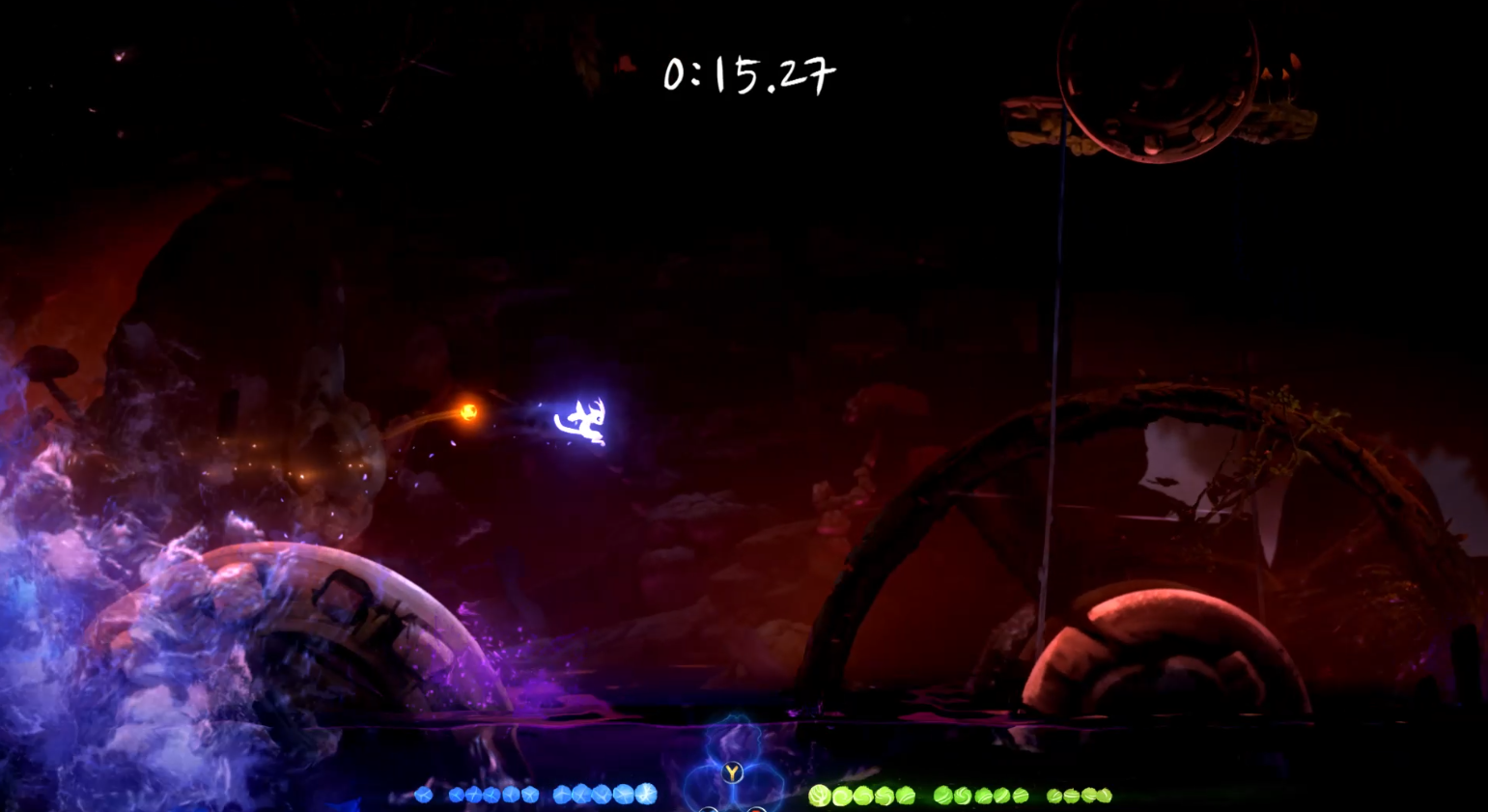 You'll have plenty of opportunities to test your new abilities while also putting your knowledge of them to the test. Ori 2 is not going to hold your hand after the initial 2-hour mark. Yet at the same time, savvy players will be able to find the right Spirit Shard combination or just master the basic skills like Bash to plough through the game, and uncovering every nook and cranny on the island while fixing up the Glades.
And you can't blame the game. Its controls are spotless and perfect that you have only yourself to chastise if you miss that one jump or get hit too many times by enemies when you should be jumping, dodging, and Bashing your way out of trouble.
Ori 2 may make you a better gamer after you complete its 14-hour or so story mode, but the game does entice you to do better with its plethora of endgame options.
The Tail End
After finishing the game, you can replay past Spirit Trials and boss battles in case you feel like reliving them using the abilities you have via the Quick Access feature. Or if you're tough enough to beat someone's leaderboards ranking.
Better yet, you can start a new game and attempt to complete it either without dying once or under four hours. My hats off to you if you can do both; this game is definitely built for speedrunning and hardcore gamers.
Ori 2 doesn't forget that it's a game, reminding you time and again that you need to pass its challenging hurdles to see its tale through the end. As far as whimsical stories about forest animals and mystical spirits go, it's alright. It doesn't need talking animals to get its point across: all you need to know from the start is that you have to rescue your owl buddy on a strange island plagued with dark energy and cursed giant animals.
Still, fans of the original game will get to see a satisfactory continuation and bookend to the story of Ori and his foster family. All this is accentuated by its gorgeous use of wispful and soft colours-slash-highlights in its graphics and a breakthrough score by Gareth Coker.
Dark Spots In This Shining Star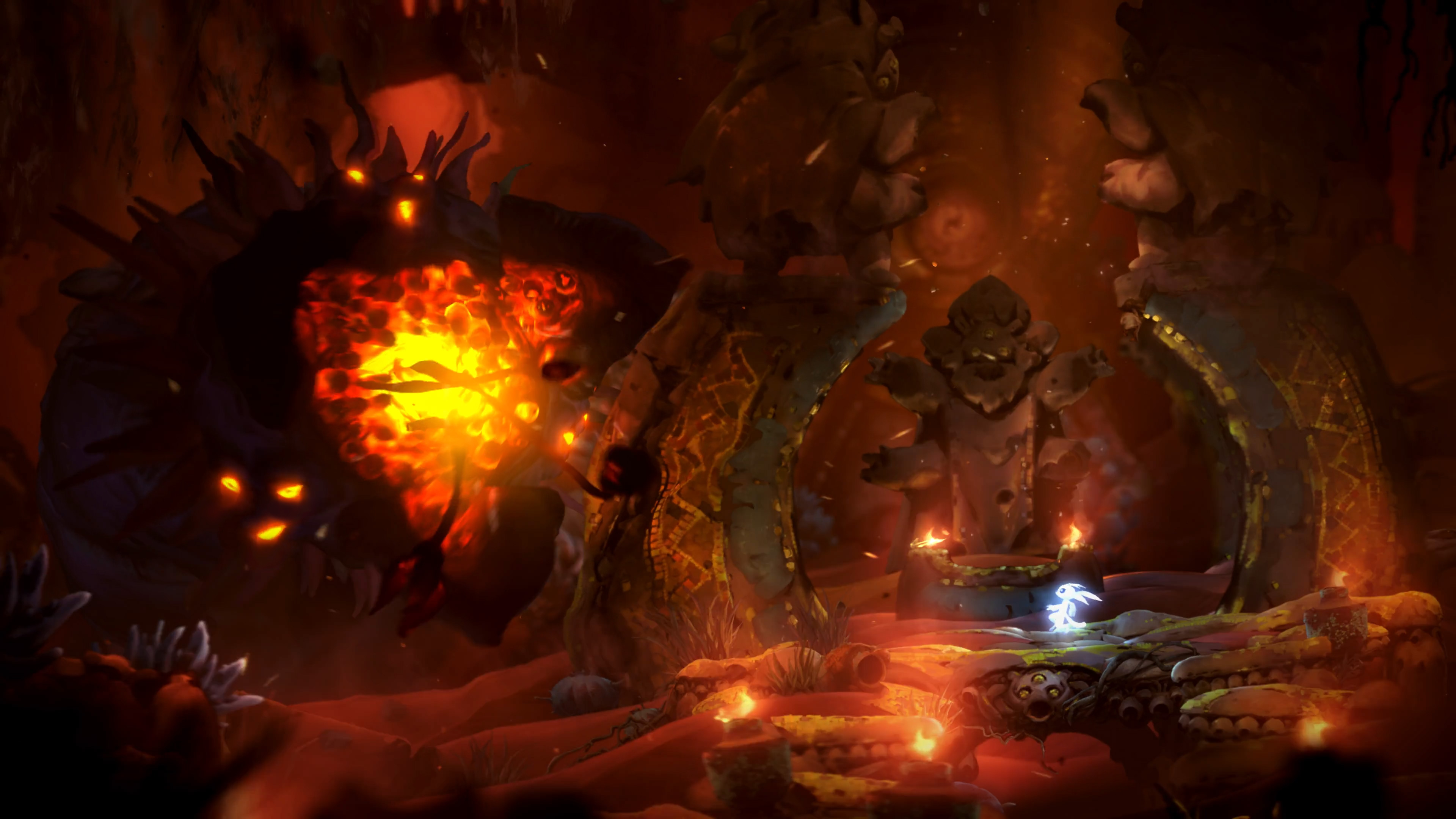 My gripes here are twofold: one, I wished there were more segments where you can use your owl buddy as a Yoshi: riding atop her while she flies and glides her way through treacherous sections. I was a tad disappointed that these sections are sparse, giving way to more Ori-focused platforming and fighting.
Second: the game chugs and dips in framerate on the Xbox One original. It does crash after a couple of hours of play, and referring to the map and inventory back and forth does require a few seconds of loading. In contrast to the PC version, the game runs super smooth save for some audio cuts and stutters.
These problems aren't huge dealbreakers, but they do need to be brought up. Also, there will be a Day One patch for the game to hopefully fix all these aforementioned issues.
We're not sure how much the patch has improved the Xbox One version so far; I'll be sure to update this review once I do. Though if you have a choice, get the PC version.
Regardless, Ori and the Will of the Wisps is a triumph in 2D platforming this year; arguably for this generation of gaming. It supersedes everything its prequel does and then some, it challenges you and even kicks you to the curb at times without coming off as mean-spirited, and it's an absolute joy to watch and hear. A powerful trifecta combination indeed to complement 2020's early game offerings.
Pros
Sublime platforming & controls.
Tough but fair challenges.
Noteworthy additions like the Wellspring Glades add more breadth.
Gorgeous graphics & soothing score.
Cons
Doesn't run optimally on Xbox One original.
PC version has a few audio glitches.
FINAL SCORE: 90/100