Platforms: PC, PS4, Xbox One
Genre:Â Loot-and-shoot third-person shooter set in a New York that may eerily happen in real-life
Last March, The Division 2 was launched with great reception. We definitely enjoyed our time with the game during those few months. However, Ubisoft did not anticipate the game's content and interest waning after that period.
A year later, the company and its in-house developers plan to revitalize the game with a paid expansion titled Warlords of New York, along with a free update that will shake up the main game's core systems. As far as restarts go, Ubisoft's head is definitely in the right place.
Big Apple Blues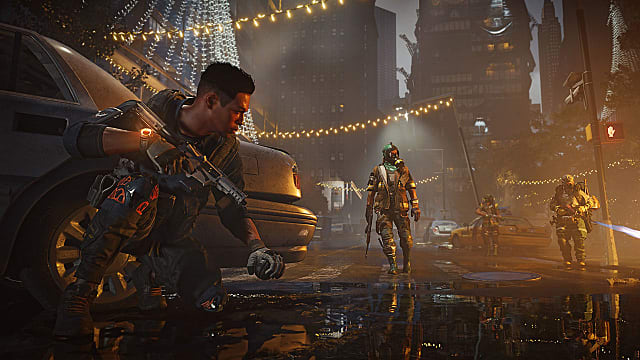 The expansion takes place in, you guessed it, New York. Yep, the same city where 2016's The Division took place. Your mission? To take down rogue Division agent Aaron Keener, the antagonist from the first game. So basically this story is part trip down memory lane, part exposition and callback.
True to the title, you have Warlords to take down. To find Aaron Keener, you have to take down his four lieutenants who are currently controlling New York. Beat each of them in their themed stage with their own gimmicks, and you gain new additional arsenal. The main story doesn't really go anywhere unless you defeat all the Warlords, but at least the writers fleshed out some characters enough. Returning characters like Faye Lau also get some interesting story moments, so there's that.
Honestly, I'm not really here for that. I'm playing The Division 2 for the gunplay and looting, and this expansion satisfies on that front. The expansion doesn't take that long to complete; 6 to 8 hours tops, especially when you're distracted by random hostage rescue situations and "protect the zone until the bad guys are all dead" type missions. But it's packed and there's an endgame to gear up for as well.
For starters, the new New York map here is pretty expansive. It's about a third the size of Washington DC from the previous game, and it's beautiful. Although I missed the snow from the first Division, the detailing of this ravaged summertime apocalyptic Big Apple is full of buildings and tunnels to explore.
The Division 2's mobile cover shooter mechanics are just as challenging and fun as ever, with the new Warlord levels showcasing some cool firefights. Warlord James Dragov comes with a number of heavily-armoured goons whom you can't make a dent on unless you use the turrets in the enclosed space you're fighting in.
Another Warlord, Kajika, requires you to chase him through a sewer system filled with electric traps and oncoming flamethrower-savvy Cleaners. Tech-savvy Warlord Theo Parnell uses holograms to distract and trick my Division group, making us second-guess who to fire at and who to dodge.
There's going to be a boss fight and sequence you'll love in here if you love shooters and some semblance of a puzzle. The kind that involves taking cover & being mobile.

Plus, you get their abilities ala Mega Man style: Hologram Emitters from Theo, Shock Traps from Kajika. These add a lot of options and opens up new playstyles for you to use and exploit against rogue factions here. I had a helluva time using Shock Traps in any mass mob situation, especially when I have a dependable sniper in my team to pick off stunned foes.
Oh, and for those who haven't reached Level 30, you can use a one-time character boost for your existing character, or just create a new Level 30 character. Once you reach the new level 40 cap, you gain access to the new endgame reward system. You can now earn points that can be put into different attributes like armour regen or headshot damage. Similar to Borderlands 3's Guardian Ranking system, these are extras that can help give you an edge with meaningful stat rewards.
A City That Never Sleeps
The new update isn't just about new stages and firefights; it's also about quality of life upgrades. Remember how in the previous Division 2 versions where you end up with more garbage items and equipment than you need? Now the gear and item system has been changed so that everything is streamlined;Â  less perks and skills, but tweaked so that they're more meaningful.
Speaking of abilities, you can now store the ones you like from weapons and gear in your recalibration history. The Division 2 also has meters that help showcase how good that stat or skill is, or if you already have something else better saved somewhere. If you find a new gun, you can tell from the game's new UI and QoL updates whether it's worth keeping or scrapping.
And once that ability is in your history, you can use it to improve your other items as much as you want. Long story short: less clutter to deal with.
Of course, if this is your first time in The Division series, Warlords of New York isn't the place you should start with. If you're still halfway in The Division 2, I won't suggest diving headfirst buying the expansion just yet. Just get the game updated and enjoy the free perks for now.
New York; A Helluva Town
While The Division 2 doesn't offer anything too meaningful story-wise, it makes it up with a dearth of content, loot, and shooting. Which is what any DLC worth its salt should offer anyway.
Warlords of New York improves further upon the loot-and-shoot pandemic setting warzone shooter, making it feel like a Division 2.5. 
Let's hope the game's new Seasons and new rogue agent fights help spice up the endgame further. As for now, book a trip down to this city to sate your loot-hoarding and hunting jollies.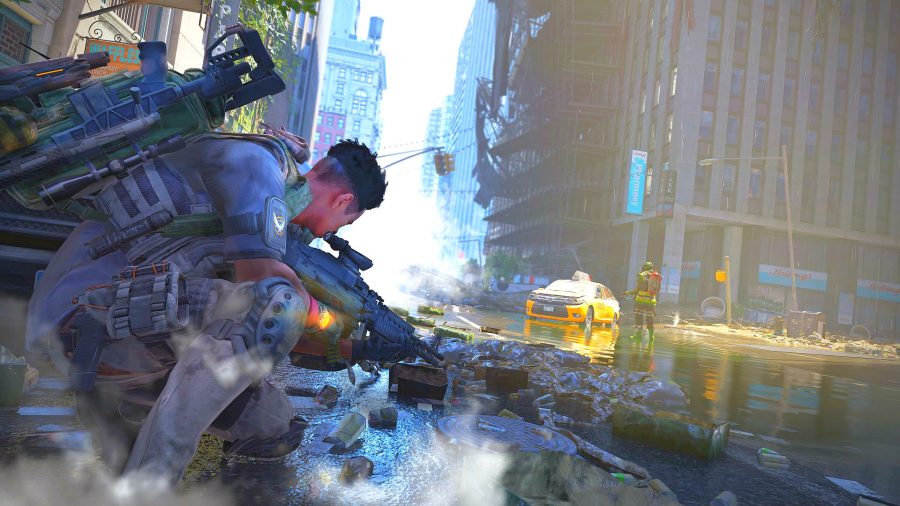 Pros
Improves upon core game.
Loot and QoL systems improved.
Great firefights & boss battles.
Pretty and expansive new area to explore.
Cons
Lacking in narrative.
Still tailored for long-time Division players.
FINAL SCORE: 80/100