Gears Tactics is a fun action-packed strategy game, but it's also challenging as heck. Part of the reason is because you have to make use of your available resources: Action Points, your turn, and your squad's skillset and tools.
The Locusts in Gears Tactics are numerous and can be a handful to deal with. Fortunately, you have a lot of options on your side to make sure your turn matters.
Down Enemies To Get Executions
First thing first; you'll be fighting a lot of humanoid Locusts that can be downed. Early on in the game, you'll fight a lot of them that can be downed. Execute them when you're in a safe zone; this will give you extra Action Points to spend and make do with.
Use Overwatch To The Fullest
Know if those Wretches and Grenadiers are coming down your way? Just park your units and set up overwatch. See an Emergence Hole popping up? Set up overwatch at the spot, and then rain bullets when the Locusts emerge.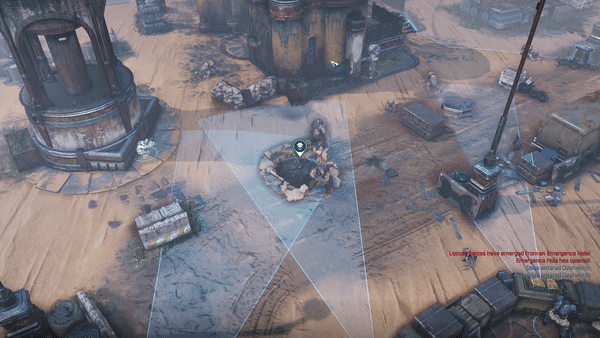 Unlike XCOM, you can take as many shots in overwatch. The more Action Points you have, the more overwatch shots you can trigger. We cannot stress the importance of this mechanic in a game that throws a lot of enemies at you. Just keep in mind, you can't score critical hits in overwatch, with an exception from a Sniper's unlockable ability.
Sliding Into Cover Extends Your Movement Range
Like we said in our review, Gears Tactics' movement system is pretty flexible, to the point where you can "velcro" onto cover and get a bit more distance out of your 3 Action Point movement. Before you click that mouse button to confirm your movement, just hash out alternate pathways. You might find a way to inch closer to enemies and getting an extra shot at them, or be a few meters apart and protected by cover.
Reviving Downed Characters > Self-Revive
Keep in mind: reviving a downed squad member gives the 3 Action Points, while using self-revive only gives them 1 Action Point. Also, a squad member only has access to one self-revive ability per stage; once you've used it up, that's it. Save them for dire situations.
Also, self-revive isn't available in the two harder difficulty levels.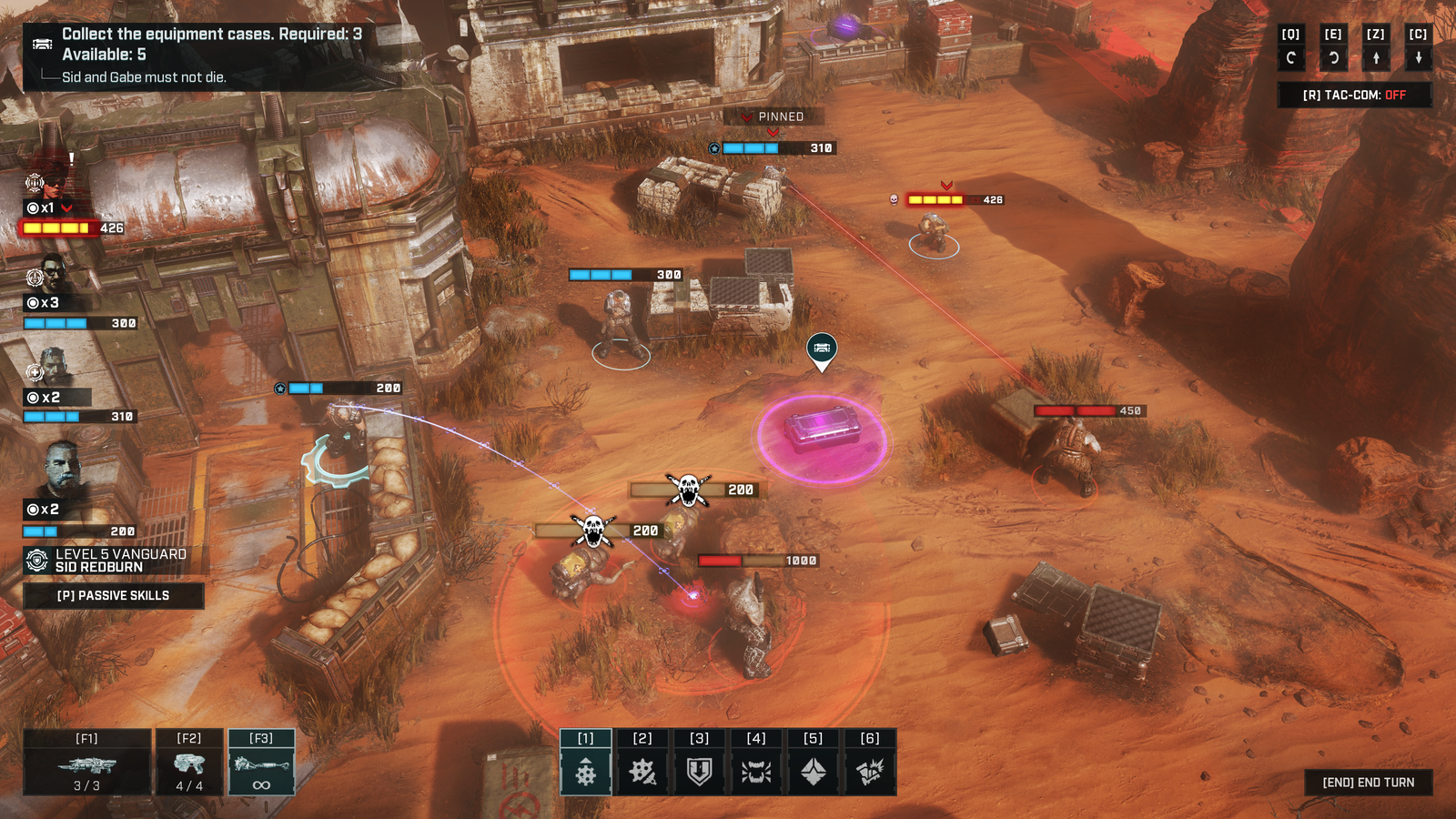 When You Reach A Halfway Point, Just Skip A Turn & Prep
This game doesn't allow you to save-scum. However, once you've finished the first half of a main mission or side-mission, you can choose to skip a turn and reposition your units so that they're grouped together to tackle the next section. You can also refresh some long cooldown abilities like grenades while you're taking a breather.
However, don't do this if your optional objectives include finishing a mission in less than the prerequisite turns. Also, don't stay too idle for three turns; the game may drop some fresh Locust troops to mess with you.