This April is incredibly bountiful for Borderlands 3 fans because of the co-op bonus that's happening. Basically, if you team up with other online Vault Hunters, you stand to get more Legendary drops than usual.
As if that wasn't enough, this weekend's going to be even more loot-savvy. From 16th to 23rd April, the Mr. Torgue's Slaughter Onslaught mini-event will increase the number of dedicated loot drops from Circles of Slaughter bosses.
And yes, you can spend time farming the boss by killing it when it appears at the fifth and final round and wave, and then killing yourselves (via jumping off a cliff) to restart that previous round.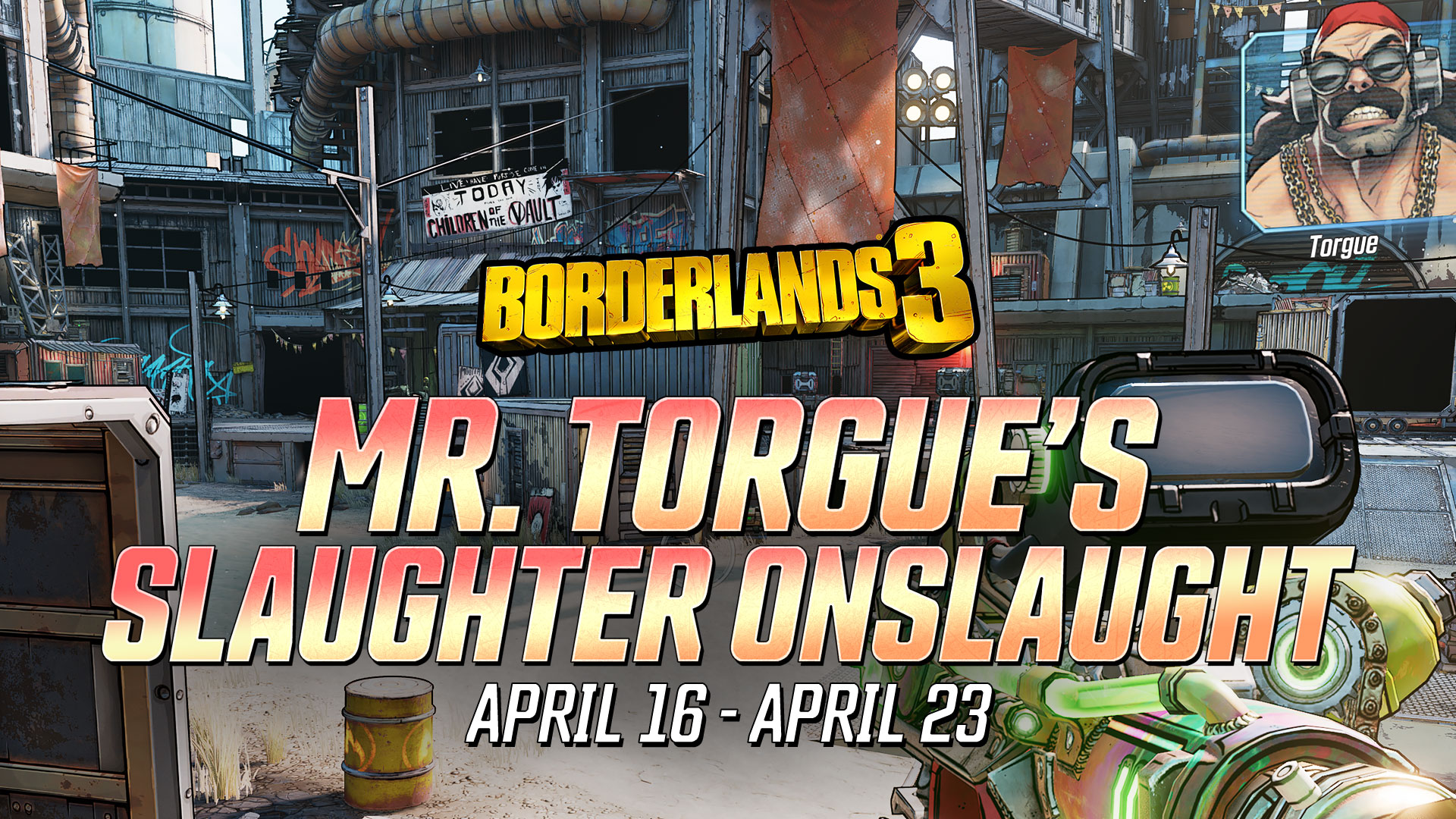 The Making It Rain event will increase the in-game currency Cash drops for normal, Badass, and Anointed enemies. It'll last from 16th to 23rd April as well.
No rest for the wicked, eh Vault Hunters?