Even after cancelling their annual event, the Level Up KL organizers were planning something for June 2020, and now we know what it is. They are going to hold two online events next month, LEVEL UP SPACEBAR and LEVEL UP PLAY-ONE.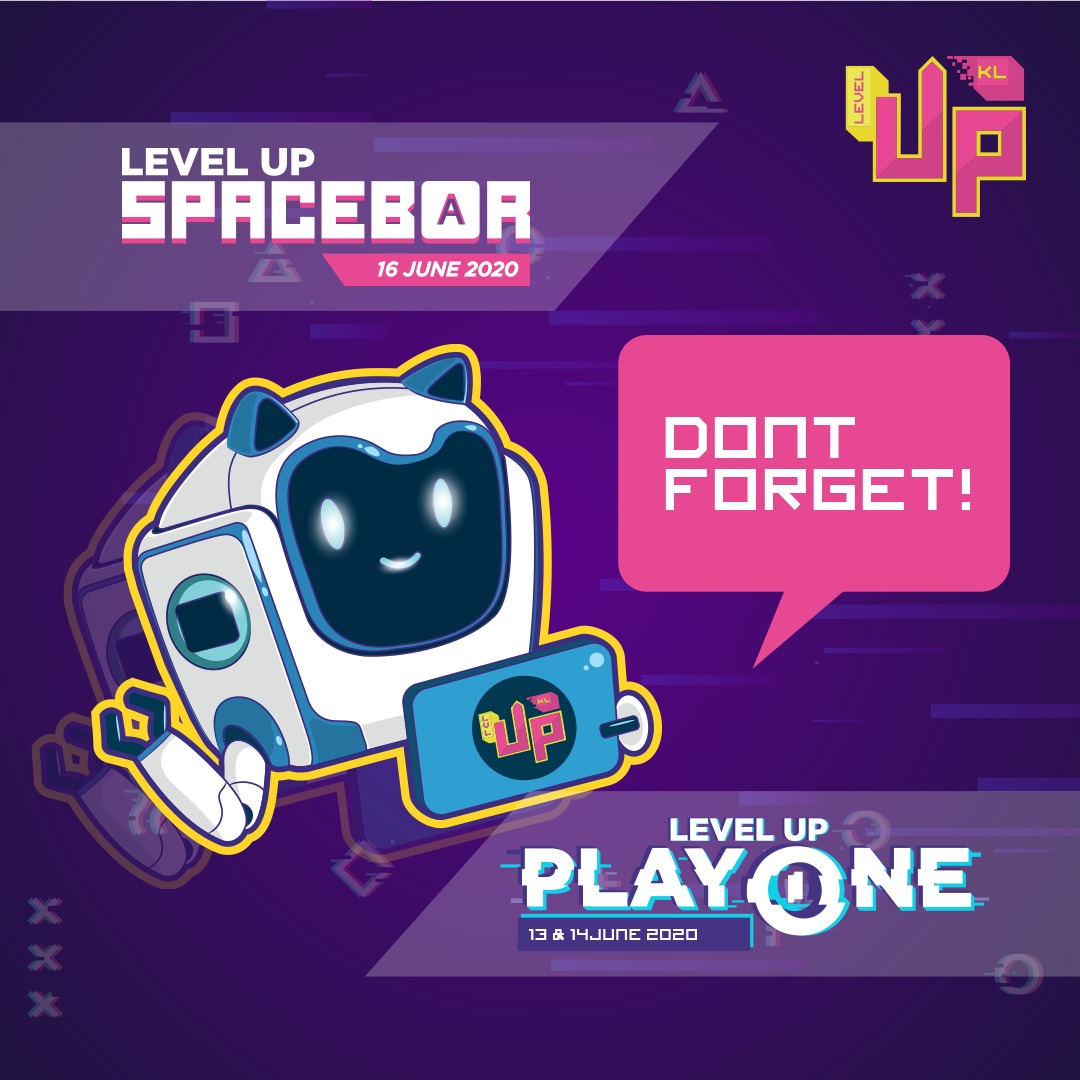 LEVEL UP SPACEBAR will the first online edition of Business Connection Programme (BCP) @ LEVEL UP KL, a 1:1 business meeting to connect the international game industry community with Malaysian game companies together to create new business connection and opportunities.
It will take place from 16 to 17 June 2020, consisting of two components: 1-on-1 business meetings held in a speed networking format, with 30 minutes meeting slots prescheduled via an online meeting platform, and sharing sessions featuring 5 to 6-panel sessions of industry leaders and influencers, revolving around the topic of overcoming business obstacles under the COVID-19 pandemic.
Meanwhile, LEVEL UP PLAY-ONE will be a celebration of the latest games created by Malaysian studios, which will be showcased for two days from 13 to 14 June 2020. This will be open to members of the public, who can download, play the game, share it with social media and stand a chance to win exclusive gifts. Malaysian-made games will be featured in online tournaments as well, where prize pools of cash can be won.
According to the official website, an online version of Level Up KL 2020 will still take place from 30 September to 4 October 2020, with more details to be announced in the near future.
---