SG's #PlayApartTogether Charity Livestream Raised Over S$4,200, Resumes This Weekend
Last weekend's #PlayApartTogether (or #PATSG) charity livestream, where Singaporean esports and high-level gamers showcase their talent to amass donations, was considered a success.
The initiative, organized by Zenway Productions, raised over S$4,200 and saw a total of 17,000 viewers over the span of two days. The talent who were present include streamers like Reira, Abstract, Alyse, team EVOS, team Divinity, and a few others. The proceeds will be going to these beneficiaries: Home Nursing Foundation, HOME, and Community Chest.
Check out the highlight reel below.
The charity event is far from over; #PlayApartTogether will be streaming this weekend from 30th May to 31st May, featuring games like Call of Duty: Warzone and Mobile Legends. You can tune into the show on Zenway's Facebook page.
Check out the schedule below:
30th May
Mobile Legends Esports Showcase: 11am
Call of Duty Warzone Influencer Showcase: 12pm
FIFA 20 Esports/Sports Showcase: 1pm
Lions Speedrunner Assembly streamer showcase: 2pm
31st May
Call of Duty Mobile Esports Showcase: 11am
Mobile Legends Streamer Showcase: 12pm
Jackbox Party Pack Streamer Showcase: 1pm
Rainbow Six Siege Streamer Showcase: 2pm
FIFA 20 Esports vs Influencer Showcase: 3pm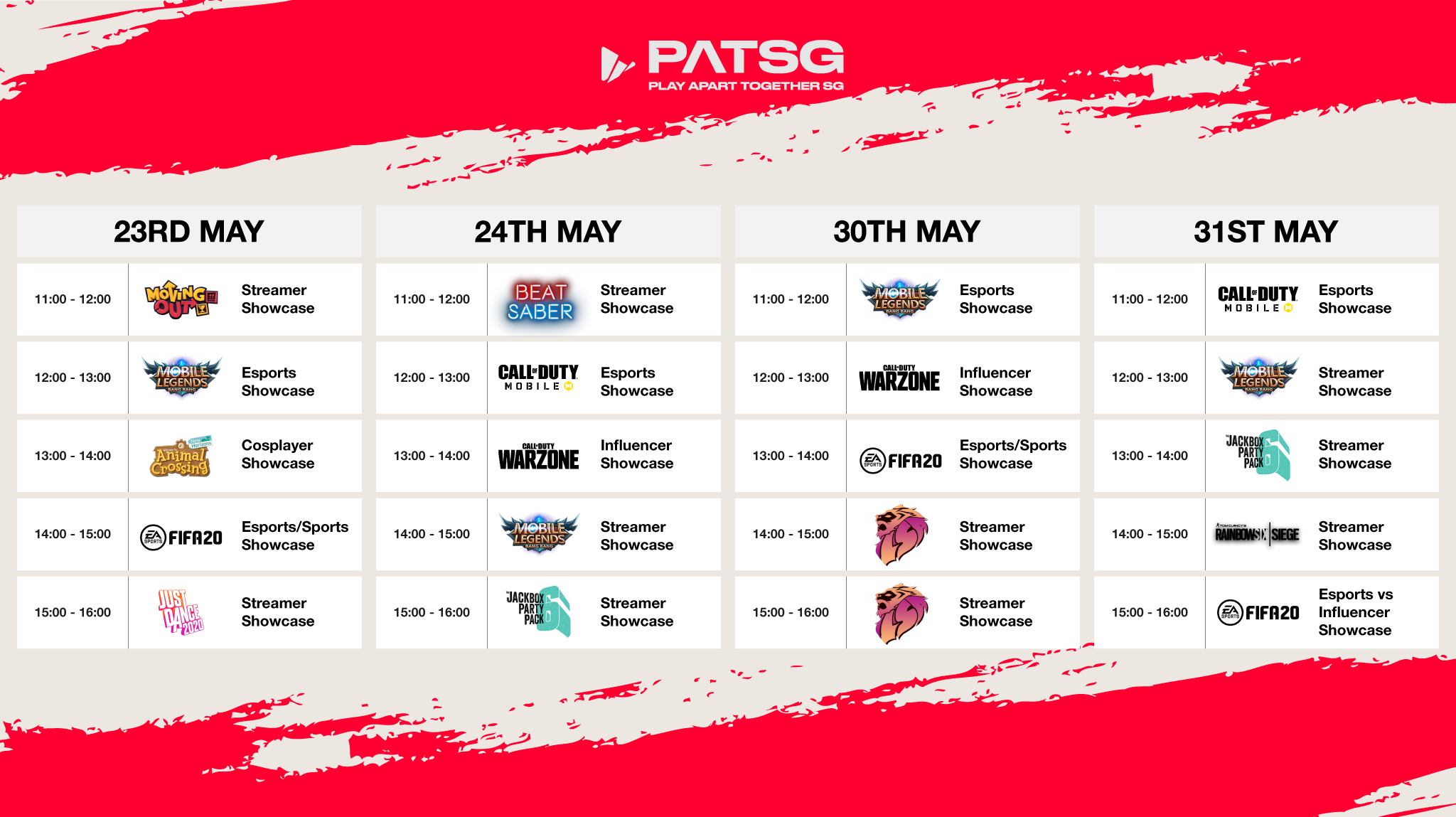 Personally, I'm curious about the Lions Speedrunner Assembly and would love to see what game they'll be featuring. For the rest of you esports-loving fans out there, this is a good opportunity to give back to the community and help out those in need, especially if you're from Singapore and want to up their game in real life.
Related