#41. Harukana Receive (2018, C2C)
By fusing beach volleyball with a groovy, jazz-like soundtrack and relaxed slice-of-life vibe, Harukana Receive creates a surprisingly effective identity for itself.
Set in Okinawa, it follows cousins Haruka Oozora and Kanata Higa as they aim to qualify for the beach volleyball Junior Tournament. Like Keijo!!!!!!!!, it seems like a mere vehicle for fanservice, but the sports side is actually engaging.
#42. The Disappearance of Haruhi Suzumiya (2010, Kyoto Animation)
I wasn't a massive fan of both Haruhi Suzumiya seasons, but the Disappearance movie easily held my attention throughout its 2-and-a-half hour runtime. A few days before Christmas, the snarky Kyon discovers that things at school are a bit different – the SOS Brigade doesn't exist, its members don't remember him, and the eccentric Haruhi Suzumiya is nowhere to be found.
What follows is an intriguing mystery film that serves as a fine conclusion to the anime series.
#43. Tsuki ga Kirei (2017, Feel)
In their last year of middle school, Kotarou Azumi and Akane Mizuno become classmates, and then a couple. The show follows the young and inexperienced teens as they navigate through the waters of a relationship.
Tsuki ga Kirei isn't very anime-ish in its direction, opting instead for a measured pace and realistic approach to romance. It's that ordinariness that makes it special and relatable.  
#44. Tsurezure Children (2017, Studio Gokumi)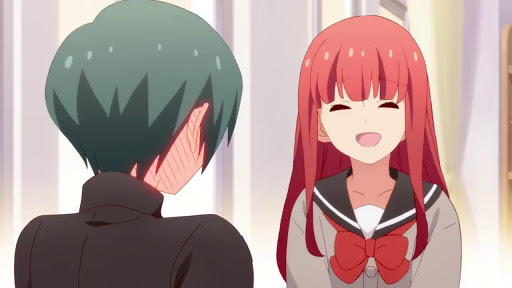 Tsurezure Children explores the love lives of various couples/potential couples from the same high school. The episodes are short, but their sweet yet bone-tickling skits will stick in your mind for much longer.
Personally, the best bits revolve around close yet awkward Chiaki Uchimura and Kana Iijima, as well as the playful Yuki Minagawa and gentle Jun Furuya (along with Jun's hilariously clingy younger sister).
#45. Rascal Does Not Dream of Bunny Girl Senpai (2018, CloverWorks)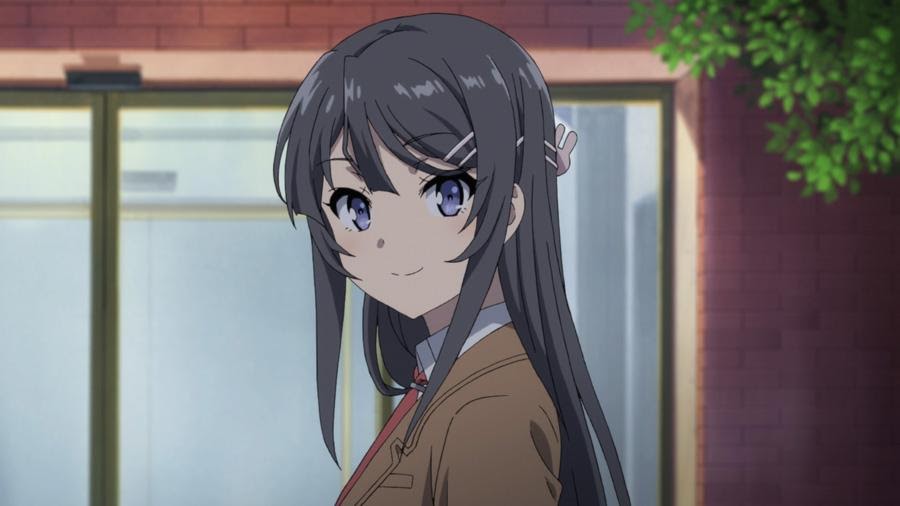 Rascal Does Not Dream of Bunny Girl Senpai looks like an ecchi show, but instead tackles real-world-rooted issues while delivering delightful dialogue and an instantly-endearing anime couple.
There's a supernatural affliction called "Puberty Syndrome", and protagonist Sakuta Azusagawa ends up helping various girls with their respective "Puberty Syndrome" problems. The premise is a bit like Monogatari, but Monogatari doesn't have an awesome bunny girl senpai called Mai Sakurajima.