By Alleef Ashaari|January 8, 2021|
Originally announced last year, Warner Bros. has revealed the voice cast for the upcoming Justice Society World War II animated movie.
The cast is led by Castle star Stana Katic as Wonder Woman and Doom Patrol star Matt Bomer as The Flash.
The cast for Justice Society World War II also includes:
Elysia Rotaru as Black Canary.
Chris Diamantopoulos as Steve Trevor.
Omid Abtahi as Hawkman.
Matthew Mercer as Hourman.
Armen Taylor as Jay Garrick.
Liam McIntyre as Aquaman.
Ashleigh LaThrop as Iris West.
Geoffrey Arend as Charles Halstead/Advisor.
Keith Ferguson as Dr. Fate.
Darin De Paul as Roosevelt.
It's unclear which version of The Flash that Matt Bomer will be voicing, especially since Armen Taylor is already voicing Jay Garrick. This is the Justice Society (who are the precursor to the Justice League), so Jay Garrick is supposed to be the original Flash.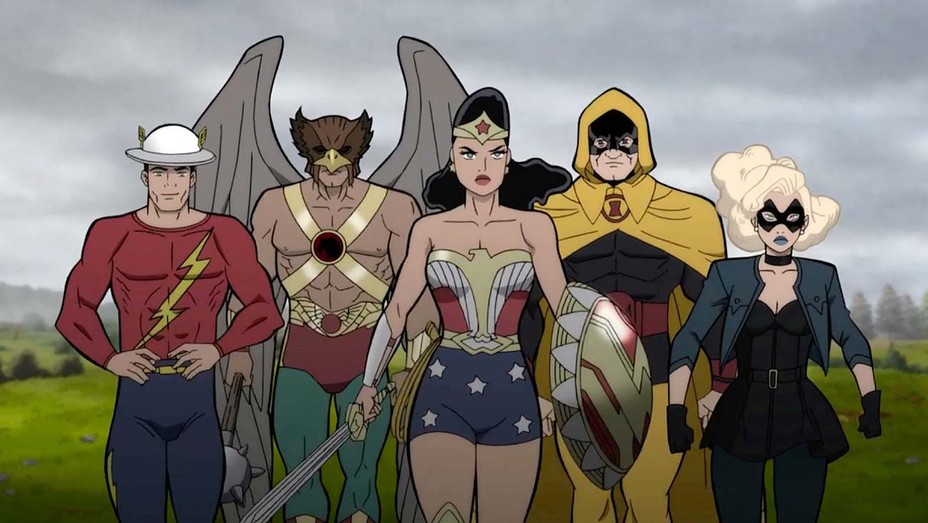 According to The Hollywood Reporter, Jeff Wamesteris is the director for Justice Society World War II, with a script by Meghan Fitzmartin (Supernatural, DC Super Hero Girls) and Jeremy Adams (Supernatural, Batman Soul Of The Dragon).
Jim Krieg (Batman Gotham By Gaslight) and Kimberly S. Moreau (Batman vs. Teenage Mutant Ninja Turtles) are producing.
It's great to see that DC Comics and Warner Bros. are pushing the Justice Society into the limelight. A version of the team will also be featured in the upcoming Black Adam movie, which is slated to premiere on 21 December 2021.
Justice Society World War II is slated to premiere sometime in spring 2021. However, it's only one of several DC Comics animated movies to be released in 2021. The others include Batman Soul Of The Dragon and Batman The Long Halloween.
Related