Tekken 7 fans got a tease back in February from Bandai Namco and producer Katsuhiro Harada concerning the next DLC character. So far, we know that she's the Polish Prime Minister and she's a fancy dresser.
Thanks to a physical care package received by various fighting game folks like commentator Rip, we now know her name: Lidia Sobieska. She fights using a style called Polskie Karate, and her goal in the Iron Fist tournament is to "win for the people of Poland". The care package also states a bit of Tekken lore as Heihachi responds to an apparent request to withdraw some of his forces in Poland.
Naturally, he declined, and instead wants Lidia to make her request in person via the tournament. Thus, new DLC character for Season 4.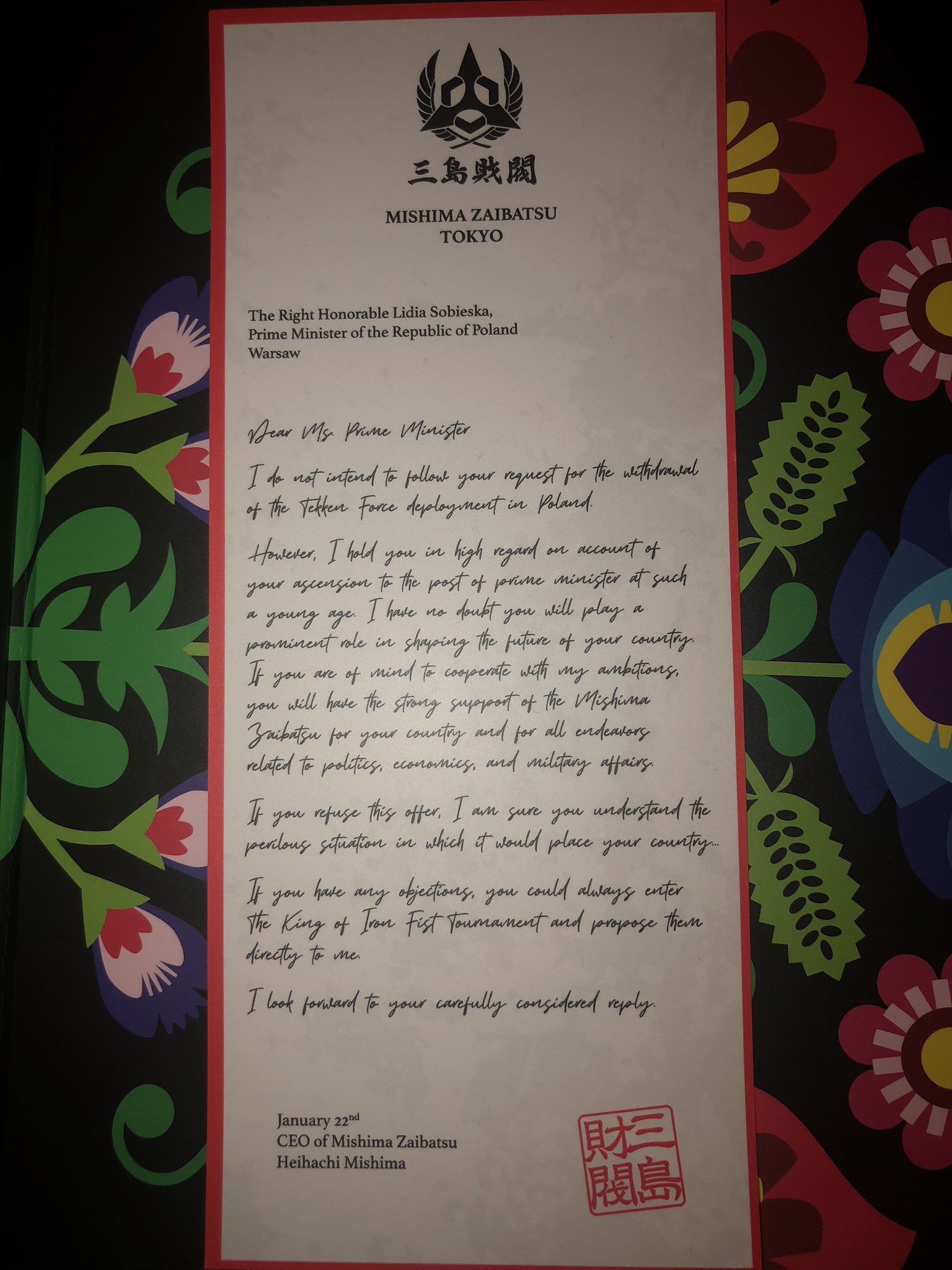 Lidia will be out for the game later in Spring 2021. So far, Tekken 7's Season 4 pass includes legacy character Kunimitsu and a new Vermilion Gates stage.
Related