How To Get Borderlands 3's Latest R.Y.N.A.H. Rocket Launcher
The most recent Borderlands 3 hotfix of 2021 adds a new weapon in the Legendary loot pile: the R.Y.N.A.H. rocket launcher.
The R.Y.N.A.H., apart from being an obvious Ratchet & Clank reference, is a Radiation element rocket launcher that requires 8 ammo to launch its slow but damaging giant lob that damages and irradiates enemies under and around it. Furthermore, the lob links to all nearby enemies; when it explodes, it sends out a missile at all connected enemies.
Here's how you can get it.
Know Where To Farm Them From
You need to know where you can farm R.Y.N.A.H.s from before you start farming. You can farm them from the following enemies:
Thieving Jabbers
Loot Tinks
Loot Psychos
Shiny Grog
Chubby Skags
Engorged Rakk
Keep in mind that they have less than 10% chance of dropping a R.Y.N.A.H. Unless your luck is godlike, you're not going to get it the first time around. Or even your fifth.
Find A Spot That Has These Loot-Filled Enemies
Here's a good example: the Trial of Instinct location, Wayward Tether, features a lot of Thieving Jabbers. These enemies pop up in the first area of this trial. All you have to do is go in, kill all Thieving Jabbers running around, and search within the spoils.
If they don't drop any in your first attempt, just quit the game and continue. Start the trial again; you'll eventually farm a R.Y.N.A.H. or two after a number of attempts and reloads. Have patience; you'll score one in time.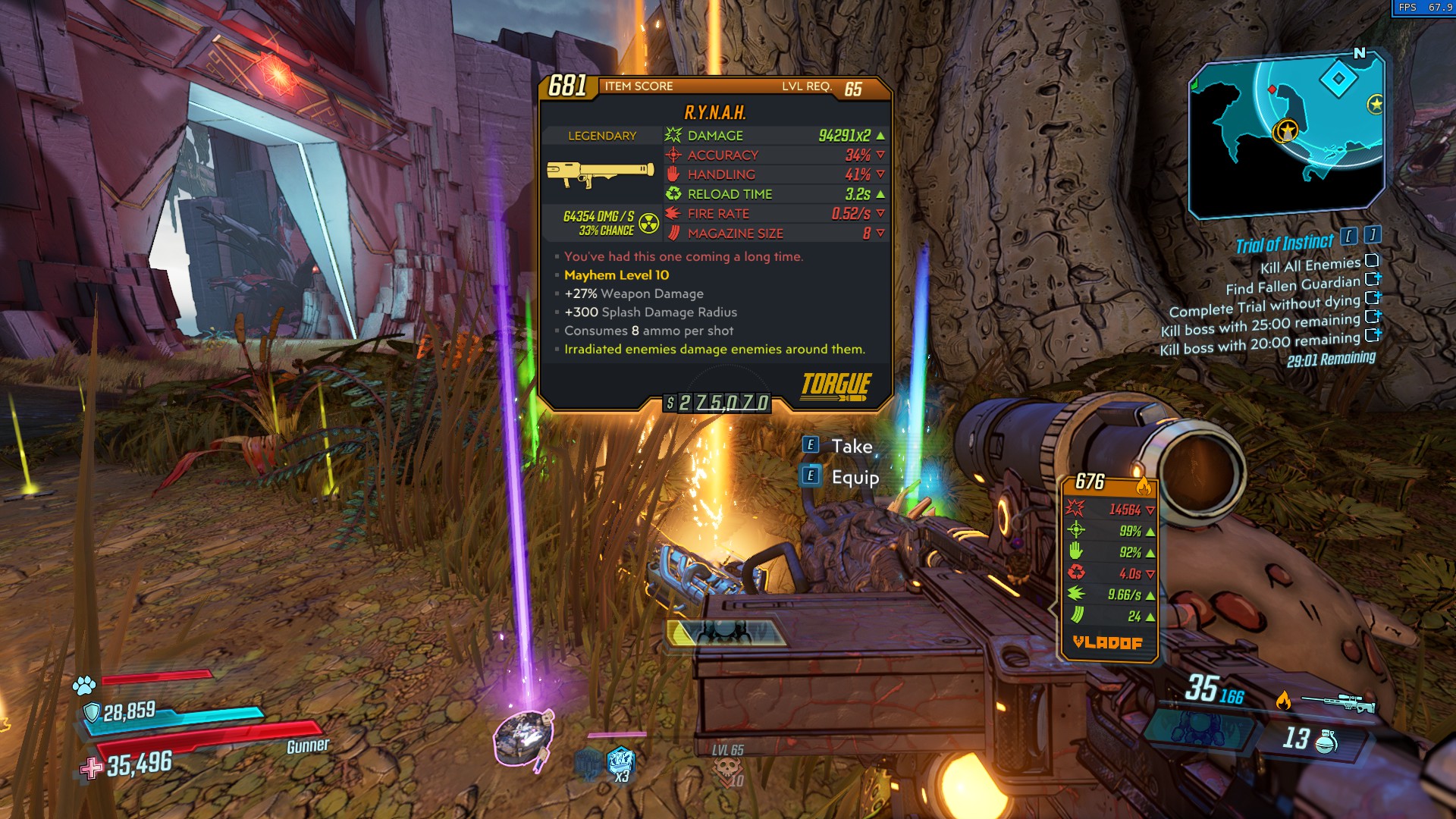 Related