It's no secret that Zack Snyder's Justice League is very different from Joss Whedon's version in 2017. It's four hours and two minutes long, which means there are massive changes and additions in the restoration of director Zack Snyder's original vision.
Before we continue, it's important for me to point out that this article will feature full spoilers from the movie. If you want my spoiler-free review of Zack Snyder's Justice League, head on over here. If you really want to know what's different between the Snyder and Whedon cuts, then continue on below.
1. New Intro (Superman's Death Awakens The Mother Boxes)
When the movie begins, we're already treated to a brand new scene. Zack Snyder's Justice League opens with a fresh new perspective on Superman's death at the end of 2016's Batman Vs Superman Dawn Of Justice. This is actually new footage, as we see how exactly Superman's death echoed around the world.
This includes the immediate reactions of those like Cyborg, the Amazonians and Atlanteans as the Mother Boxes instantly spring to life following Superman's death, signalling Steppenwolf to come to Earth.
2. Brand New Original Score By Junkie XL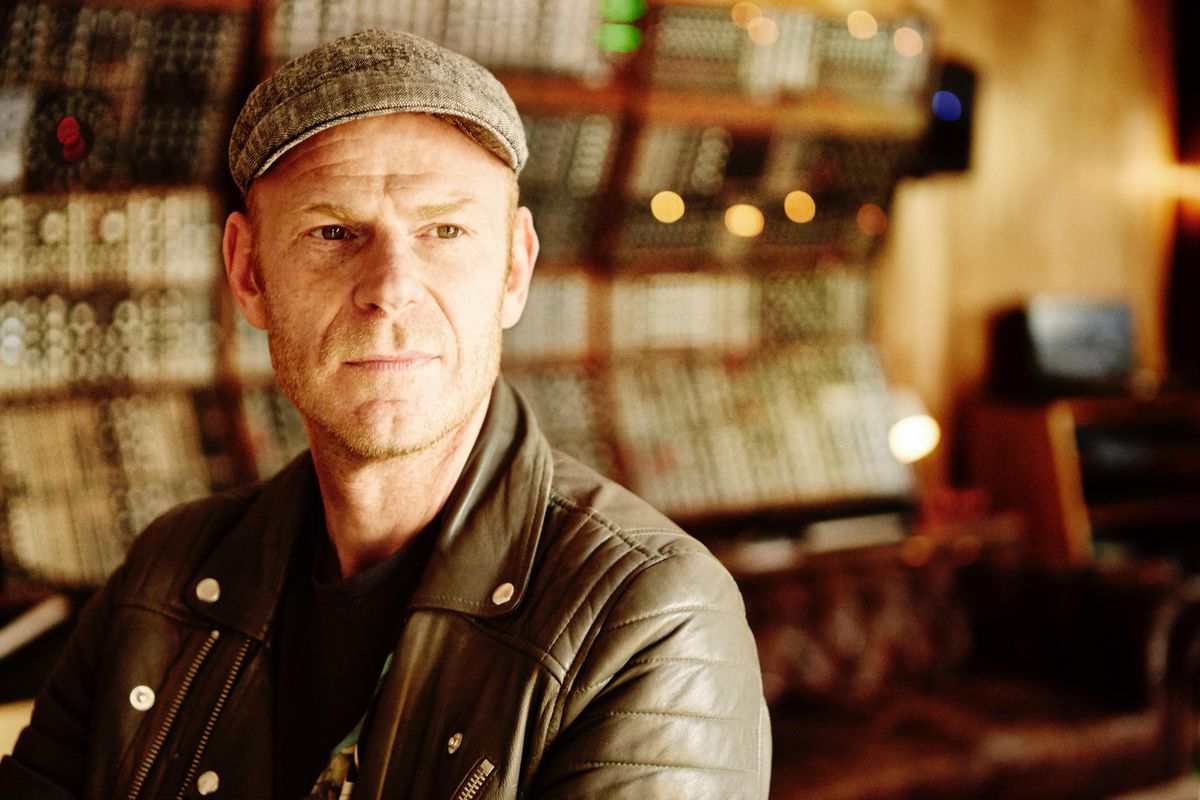 In case you don't know, Danny Elfman replaced Junkie XL as the composer of 2017's Justice League. However, he has returned for Zack Snyder's Justice League and made a brand new original score with fifty-four new tracks, including a cover of the Leonard Cohen song "Hallelujah" by Allison Crowe.
3. Improved And Extended Wonder Woman Bank Scene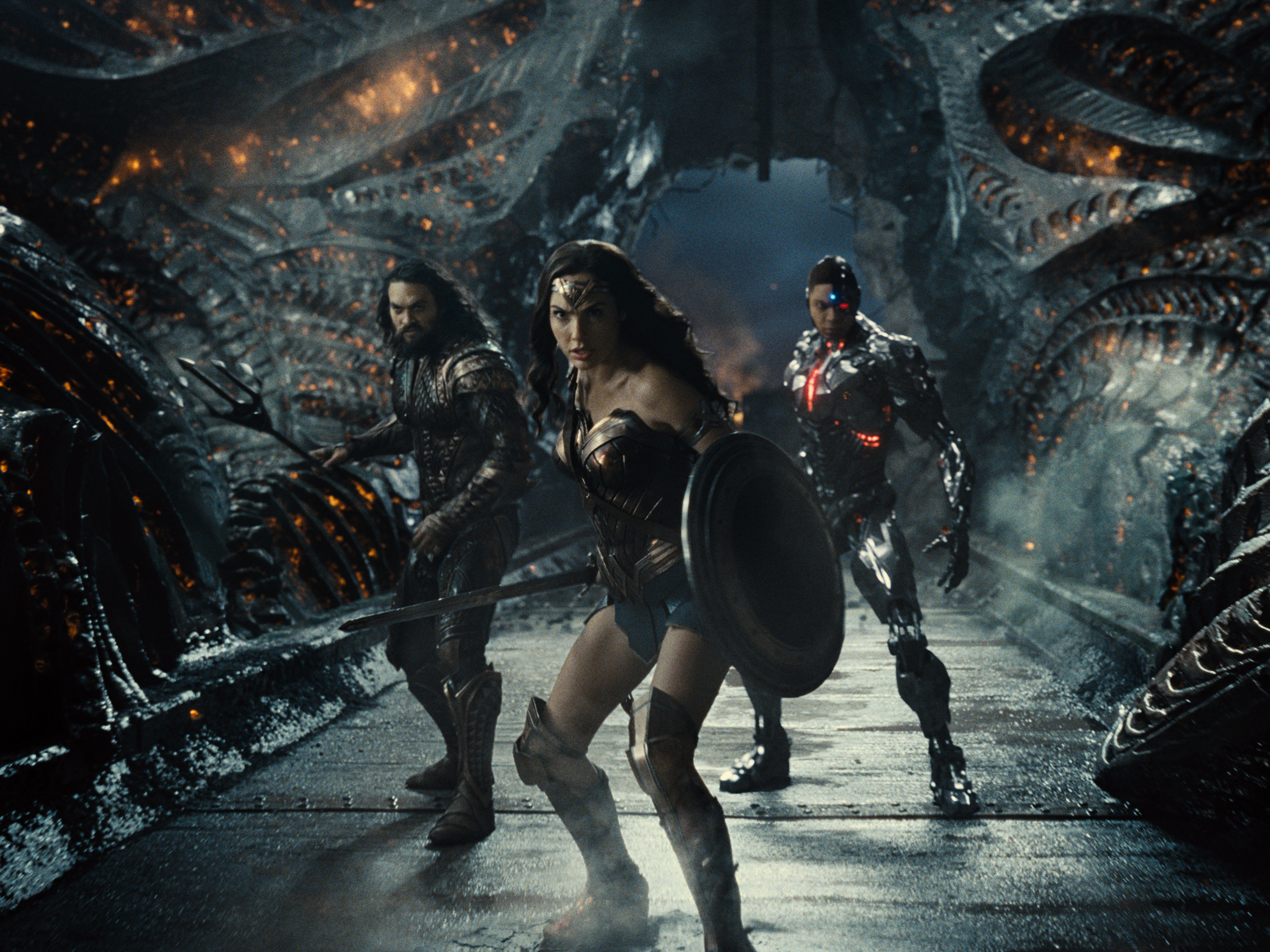 Remember that opening bank scene in 2017's Justice League? In Zack Snyder's Justice League, the scene is longer and darker in tone, closer to what terrorists bombing a bank should actually feel like. This new version even ends with some heartfelt dialogue between Wonder Woman and a young girl, allowing the character to do what she does best; inspire strong women everywhere.
4. Introduction Of Ryan Choi AKA The Atom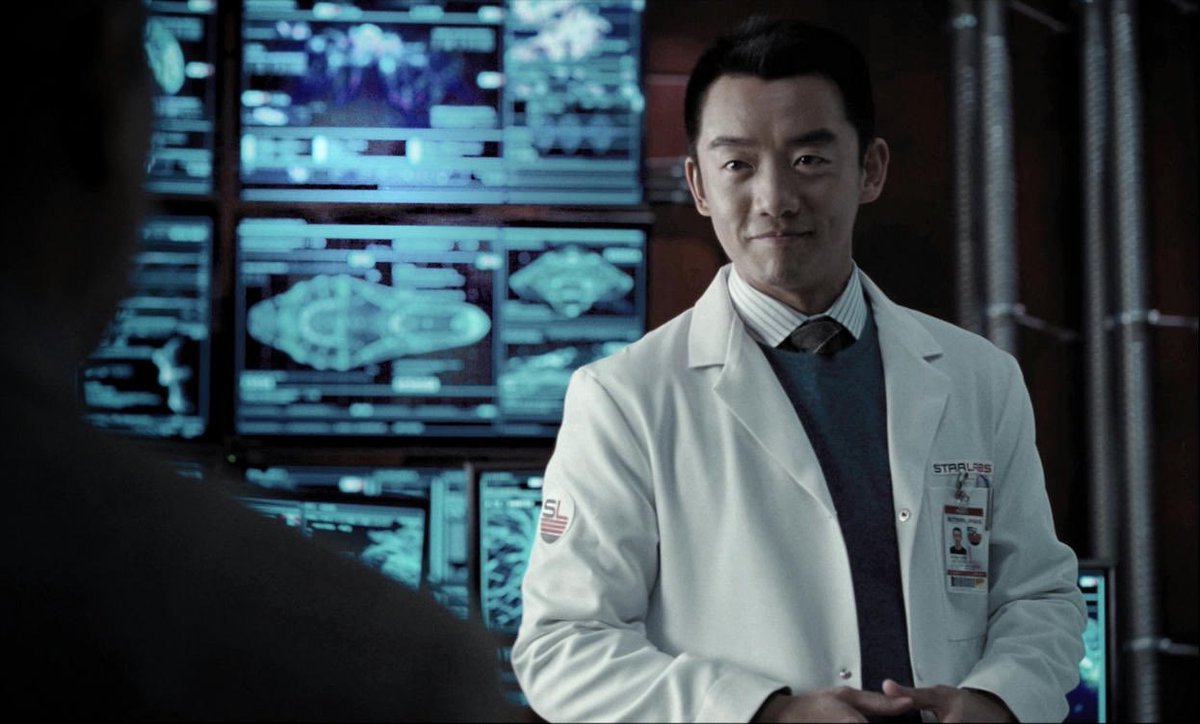 Zack Snyder's Justice League gives us more scenes with Cyborg's father, Silas Stone (Joe Morton). He often shares these scenes with a character who makes his live-action DC Extended Universe (DCEU) debut. Viewers are finally introduced to Ryan Choi (Zheng Kai), a scientist working at S.T.A.R. Labs alongside Silas Stone.
What's interesting is that in the comics, Ryan Choi eventually picks up the legacy and mantle of the shrinking superhero known as The Atom from the original, Raymond Palmer. At the end of Zack Snyder's Justice League, he becomes the lead scientist at S.T.A.R. Labs after Silas Stone's death.
5. A Bunch Of Brand New Cyborg Scenes
One of the biggest changes in Zack Snyder's Justice League is the focus on Victor Stone AKA Cyborg (Ray Fisher). Most of these scenes were cut from the 2017 version. These include scenes of Victor interacting with his father Silas Stone, flashbacks to when he lost his mother Elinore Stone (Karen Bryson), and montages of him learning to use his new abilities as Cyborg.
These scenes provide much-needed depth to Cyborg and flesh out the character more, which was sorely lacking in the 2017 version. Cyborg fans will be happy, that's for sure.
6. Diana Learns About Darkseid In New Temple Scene
This scene was already teased in the promotional trailers, but yeah, the addition of this scene properly explains how and why Wonder Woman knows Darkseid and his previous failed invasion of Earth in the distant past thousands of years ago. It's a brief scene, but the scene where Wonder Woman warns Batman about Darkseid's threat makes much more sense now.
7. The Introduction Of DeSaad And Granny Goodness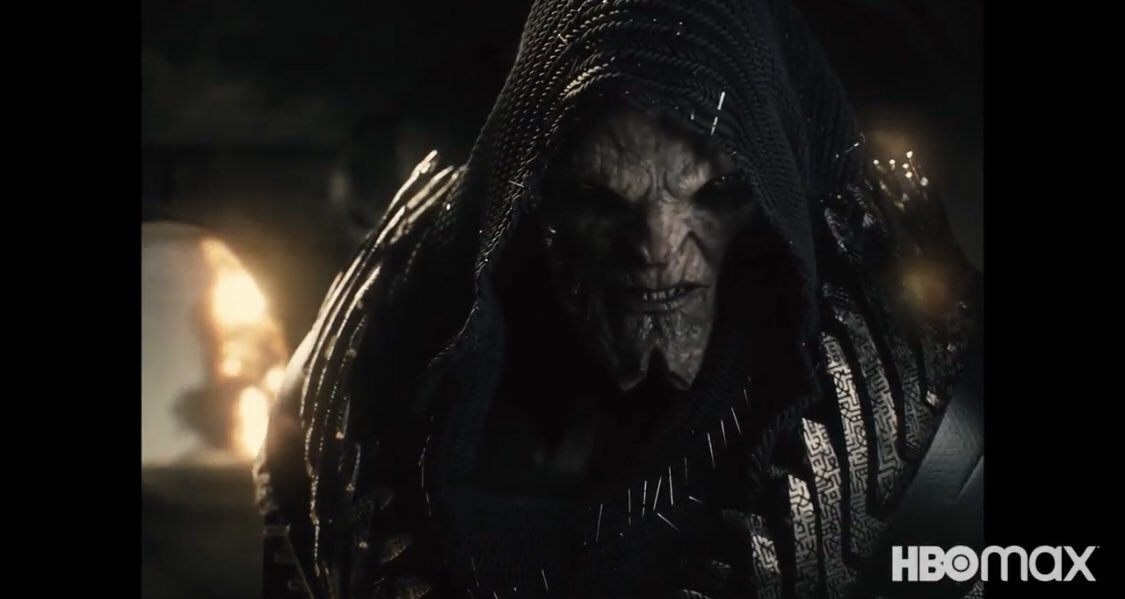 It is revealed that Steppenwolf can't contact Darkseid directly because he is in exile. This means that he can only contact DeSaad (Peter Guinness); one of Darkseid's generals. He has several scenes in Zack Snyder's Justice League, where DeSaad mostly speaks to Steppenwolf via a burning projection.
We only get to see his true face at the end, alongside Granny Goodness (who is another of Darkseid's generals). Both DeSaad and Granny Goodness did not appear in the 2017 version.
8. Extended Flashback Scene With Darkseid, Green Lantern, And Greek Gods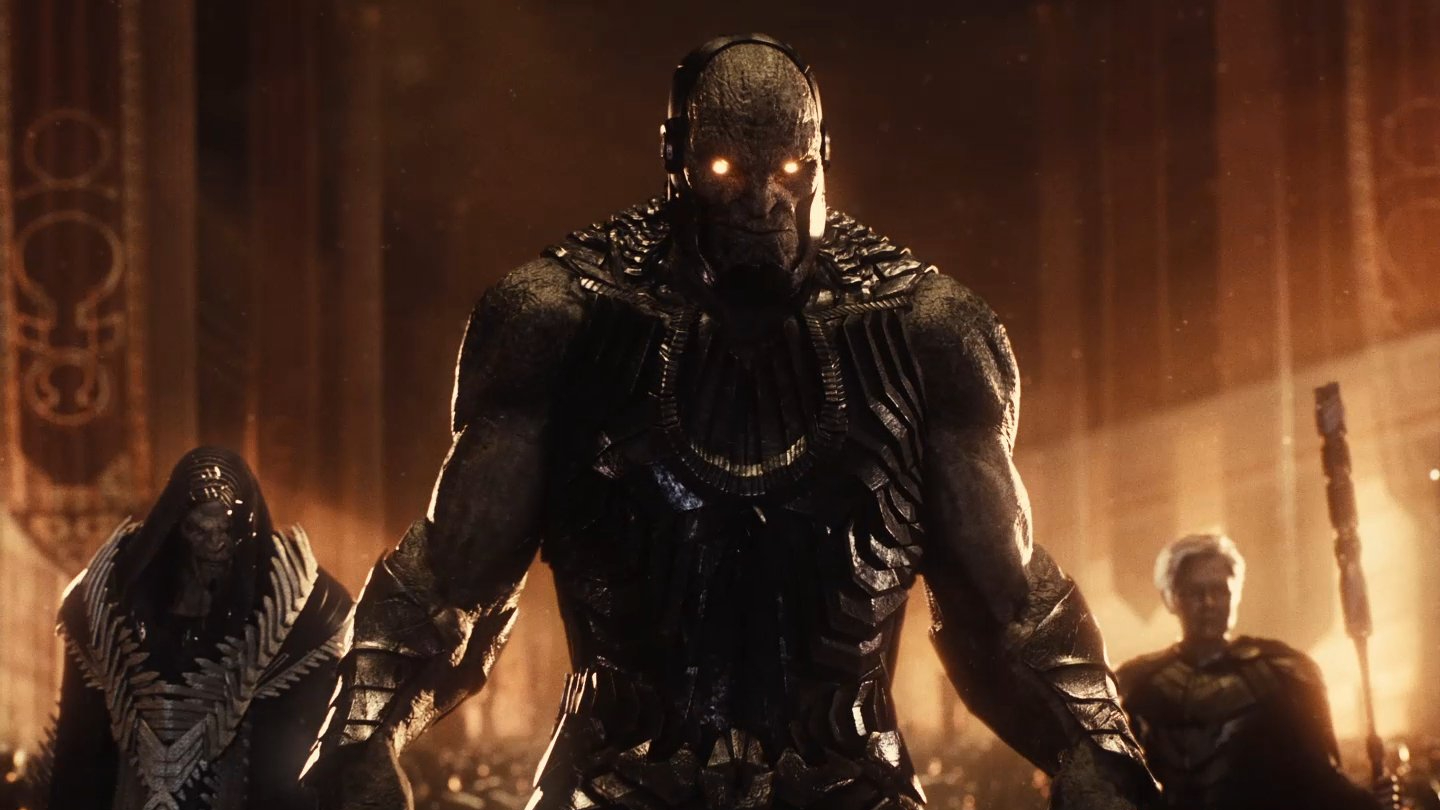 Wonder Woman meets with Batman to warn him about the threat of Darkseid both in the 2017 version and Zack Snyder's Justice League. However, the new movie features a much longer flashback scene involving the massive battle in the past (involving the forces of Earth and Apokolips) and this time featuring more characters.
This includes a battle between Uxas (a younger version of Darkseid) and an unknown Green Lantern, as well as several Greek Gods mentioned by name (Zeus, Ares and Artemis). In the 2017 version, it was Steppenwolf who fought the combines forces of Earth; not Uxas/Darkseid.
9. Introduction Of Kiersey Clemon's Iris West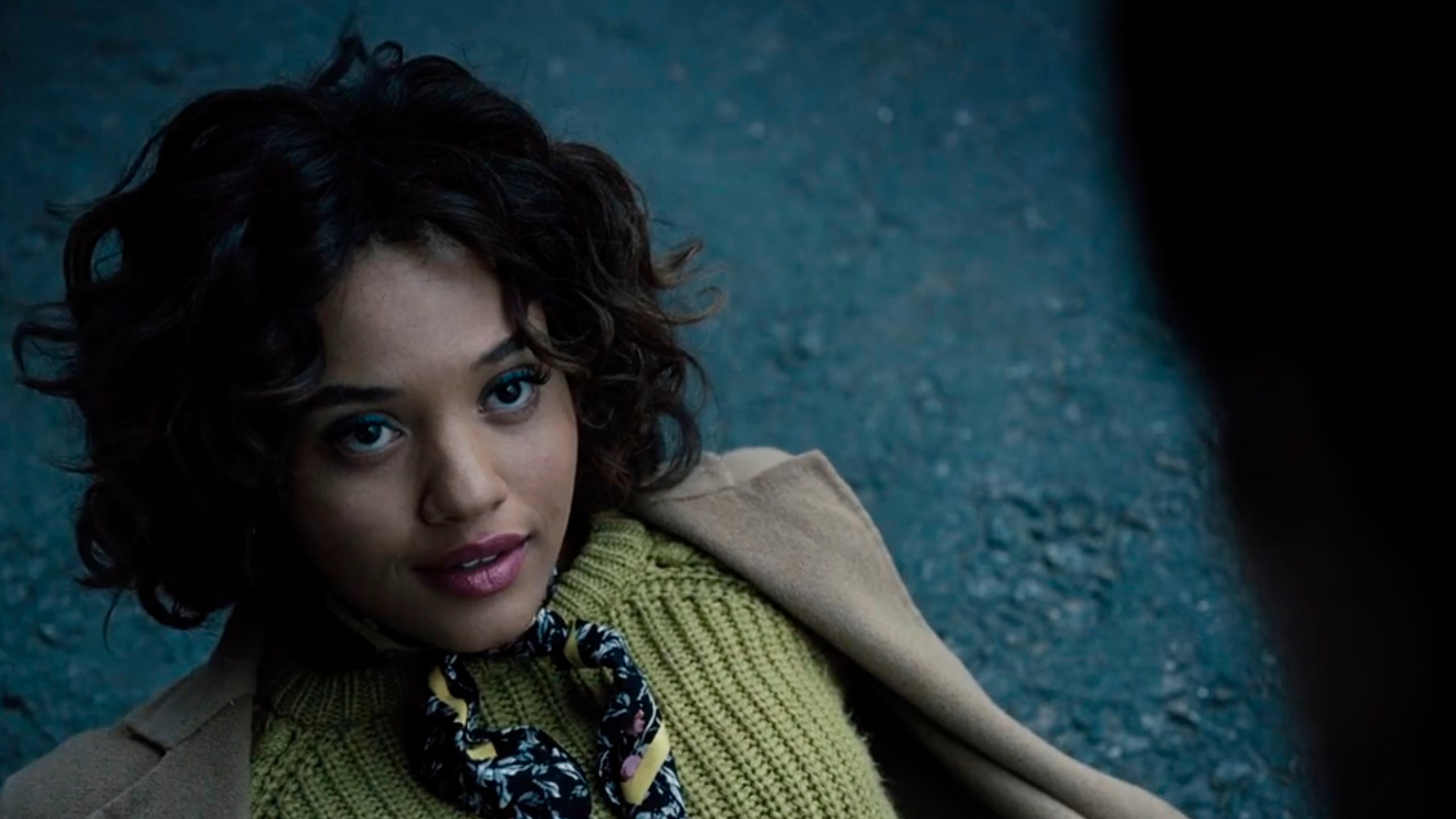 Kiersey Clemons' Iris West was completely cut from the 2017 version, but Zack Snyder's Justice League finally introduces her to viewers. It's an epic scene where The Flash (Ezra Miller) saves her from an accident involving a truck collision. This scene is made even more important, in light of recent news that Clemons will reprise the role of Iris West in the upcoming The Flash movie in 2022.
10. Less Cringe-y Jokes
We're halfway through this list, but it's worth noting that there are a lot fewer cringe-worthy jokes in Zack Snyder's Justice League. Remember the scene where The Flash falls face-first on Wonder Woman's chest like it's some kind of anime fan service or the scene in the final fight where Wonder Woman remarks how she's "working with children" when both Cyborg and Superman made jokes about how their body parts are hurting?
There are a lot of cringe-y jokes and scenes from the 2017 version, but almost all of them have been removed from Zack Snyder's Justice League. Fortunately, it's still more light-hearted than the grim and darker Batman V Superman Dawn Of Justice, that's for sure.
11. Batman Gets New Energy Absorption Gauntlet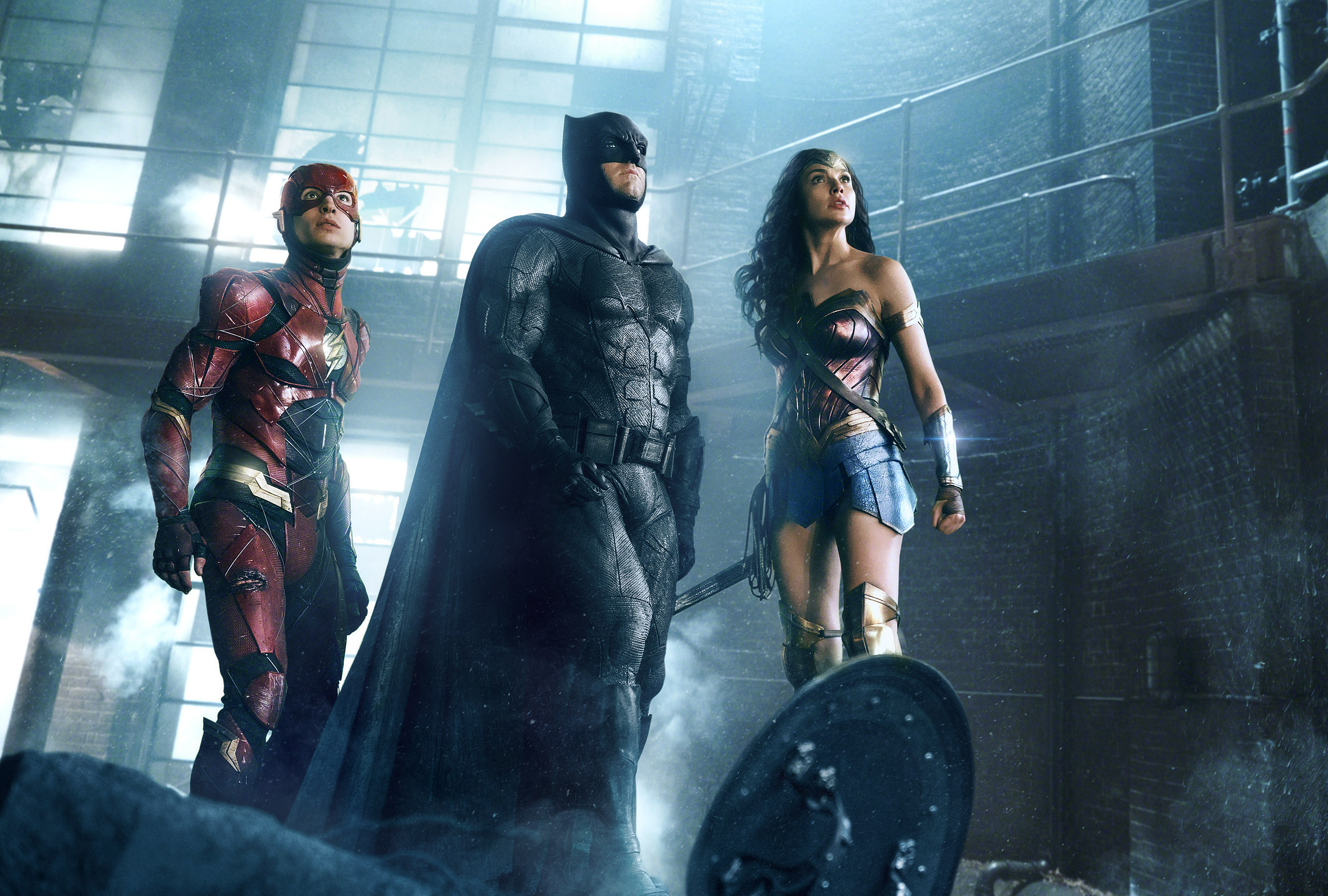 In Zack Snyder's Justice League, Batman gets a brand new gadget from Alfred to even the odds (he's a human with no powers amongst aliens and gods). This new piece of equipment comes in the form of a new gauntlet that can absorb energy blasts from Parademons. This saves his skin on multiple occasions, where he could have died instead.
12. Martian Manhunter Cameo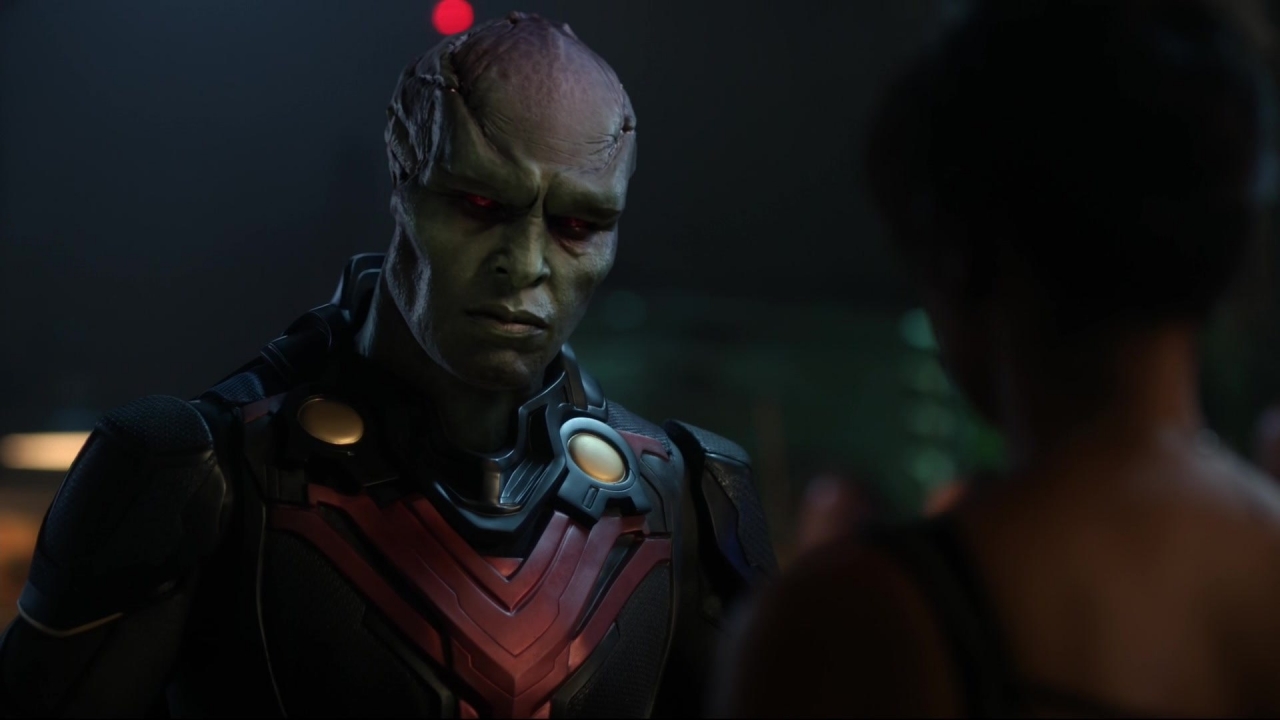 Martian Manhunter makes his long-awaited debut in Zack Snyder's Justice League. He appears in two new scenes. In the first scene, Martha consoles Lois Lane. However, it's then revealed that it's actually Martian Manhunter (whose human form is actually Calvin Swanwick from 2013's Man Of Steel, Harry Lennix reprising his role).
His second appearance is during the epilogue at the very end, where Martian Manhunter officially introduced himself to Batman and announcing that he will fight for Earth, teasing his future involvement in the fight against Darkseid.
Some fans might be disappointed but don't expect Martian Manhunter to have any action scenes in this movie. He doesn't.
13. Silas Stone's Death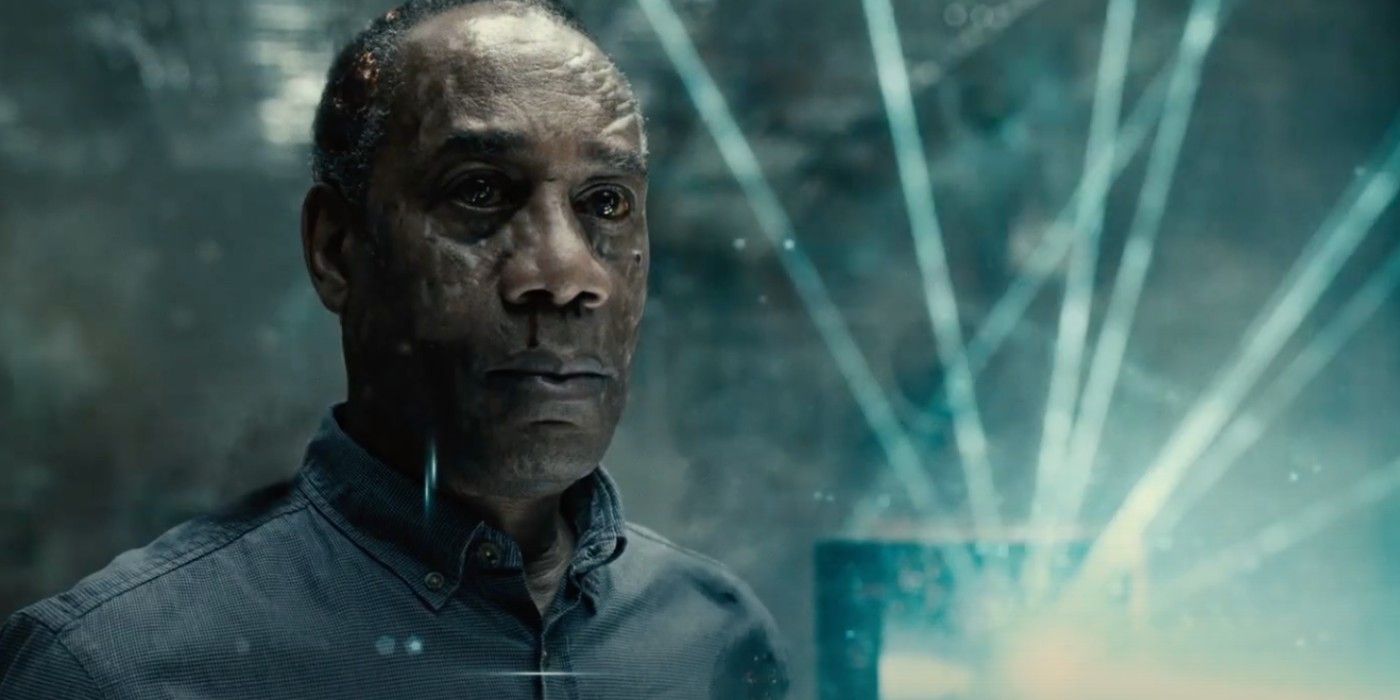 After Superman's rampage following his subsequent resurrection (and tussle with the rest of Justice League), Steppenwolf took the opportunity to grab the last mother box from Silas Stone. Unfortunately, Silas dies in an attempt to "mark" the mother box before Steppenwolf could take it. The purpose of his sacrifice was so that the Justice League could track the location of Steppenwolf's base.
14. Steppenwolf's Agenda Is Clearer, Civilians Scene Removed
Steppenwolf's motivations were unclear in 2017's Justice League. In Zack Snyder's Justice League, his motivations are clearer, as he wants to reclaim his place alongside Darkseid on Apokolips. In order to redeem himself, Darkseid asks him to retrieve the mother boxes and open a boom tube for Darkseid to come to Earth. Darkseid's ultimate goal is to obtain the Anti-Life Equation.
Also, the entire random Russian family has been removed from the final battle. The focus in the climax is now purely in the fight against Steppenwolf and to stop him from opening a boom tube for Darkseid.
15. Batman Has More Fight Scenes In The Climax
In the 2017 version, Batman didn't get to do much in the climax (he was essentially useless). However, his role in Zack Snyder's Justice League has been expanded and he gets to do more than just stand around. He basically has to keep the perimeter safe for The Flash and take down any Parademons in the area.
16. More Epic Return Scene For Superman With Black Suit
In 2017's Justice League, Superman arrives in the final scene with a corny line before punching Steppenwolf. In Zack Snyder's Justice League, his highly-anticipated arrival is more epic and justified. He sports a cool comics-inspired black suit and arrives just in the nick of time to stop Steppenwolf's axe from connecting with Cyborg (by blocking it with nothing but his body).
17. The Flash Enters The Speed Force/Rewinds Time During Climax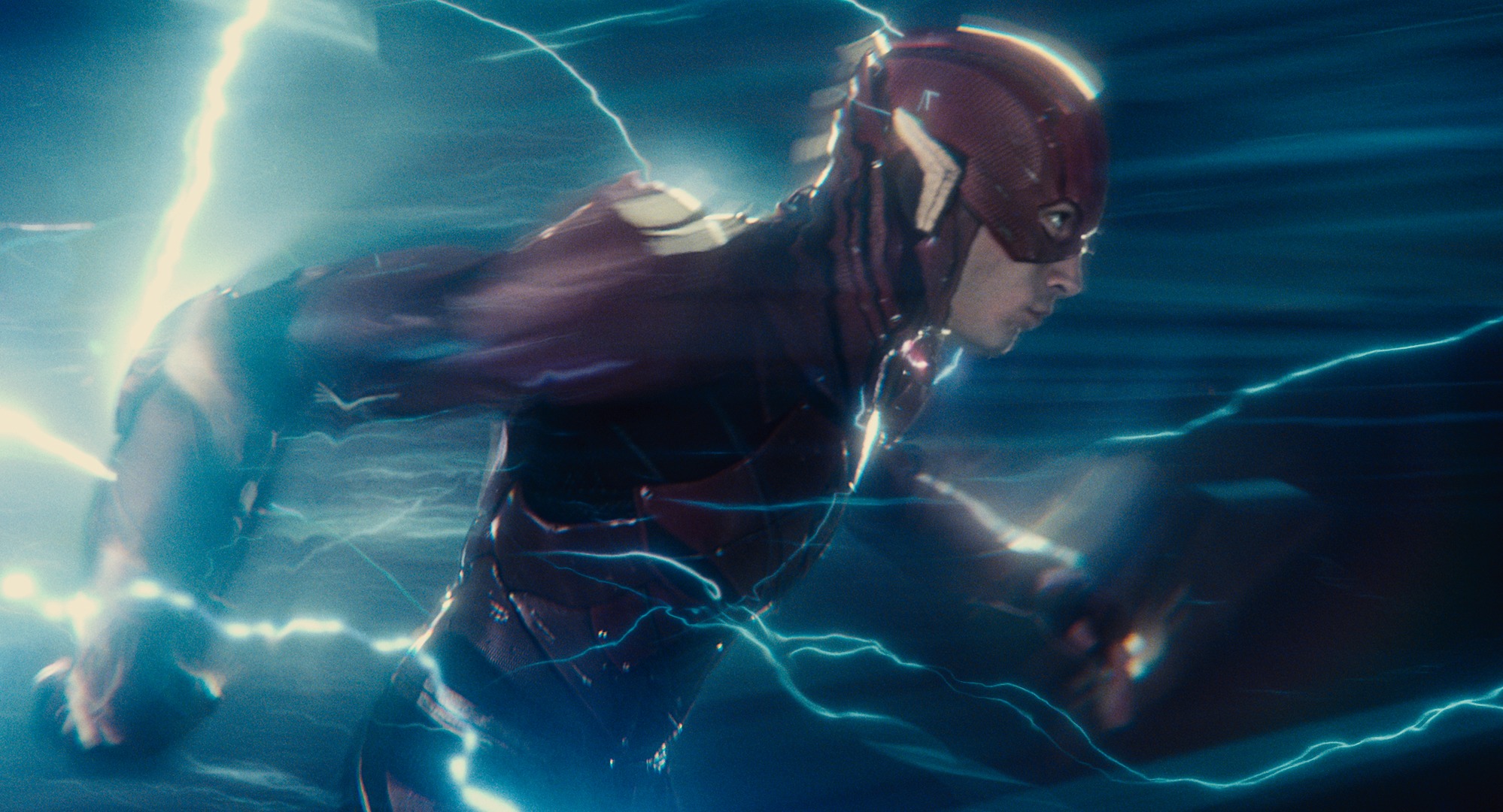 In the 2017 version, The Flash didn't do much in the final battle, except saving those random Russian civilians and generally just making jokes. One of the biggest changes and improvements in Zack Snyder's Justice League is that he now plays an integral role. In this movie, Cyborg fails to stop the mother boxes from reaching unity and opening a boom tube for Darkseid, resulting in a massive explosion that will kickstart the terraforming of Earth into a fiery Apokolips-like planet.
The Flash realizes this and he enters the Speed Force to break the light speed barrier. This allows him to essentially rewind time and prevent the mother boxes from activating unity. This results in one of the most visually-awesome scenes in the entire movie and makes The Flash a vital member of the Justice League's victory against Steppenwolf.
18. Steppenwolf's Death And Different Ending With A Half Hour-Long Epilogue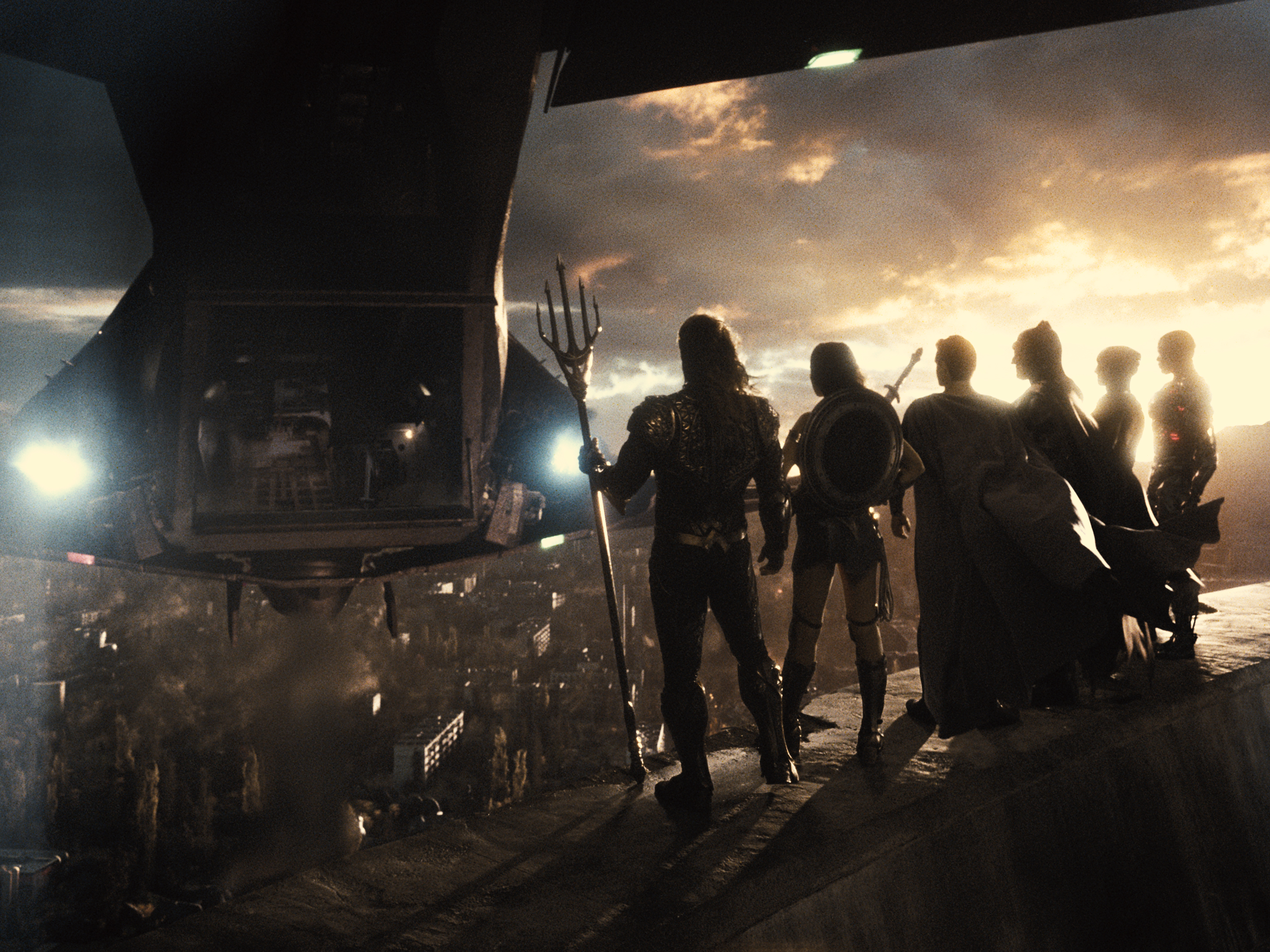 After successfully rewinding time and stopping the mother boxes from reaching unity, the Justice League works together to defeat Steppenwolf. Aquaman impales Steppenwolf with his trident before Superman punches him into the boom tube and Wonder Woman decapitates his head just as he enters the boom tube, much to the chagrin of an angry Darkseid.
Darkseid then vows to attack Earth by reaching it via "the old ways", which probably means just flying there or something. In the 30-minute-long epilogue, we get to witness the following:
Cyborg finally listening to his father's last heartfelt recording, with Silas Stone's final words now narrating throughout the epilogue.
Aquaman is finally ready to embrace his Atlantean side.
Ryan Choi is now the director of nanotechnology at STAR Labs.
Batman finds a place to open a Hall Of Justice.
The Flash reveals to his father that he's finally gotten a job.
Martian Manhunter introduces himself to Batman.
Lex Luthor escapes prison and recruits Deathstroke.
19. New Knightmare Dream Sequence With Mera, Deathstroke And Joker
At the very end of the movie, we're treated to a brand new dream sequence set in the future known as the Knightmare era, which was first glimpsed in Batman V Superman Dawn Of Justice.
In this Knightmare future, Lois Lane has died and Superman has become a follower of Darkseid. The only heroes left include Mera (who now has Aquaman's trident), Batman, The Flash, Cyborg, and weirdly enough, the Joker (with Jared Leto reprising his role as the Joker). The scene as just as an evil Superman arrives to disturb this band of unlikely heroes.
20. For Autumn Tribute In The Credits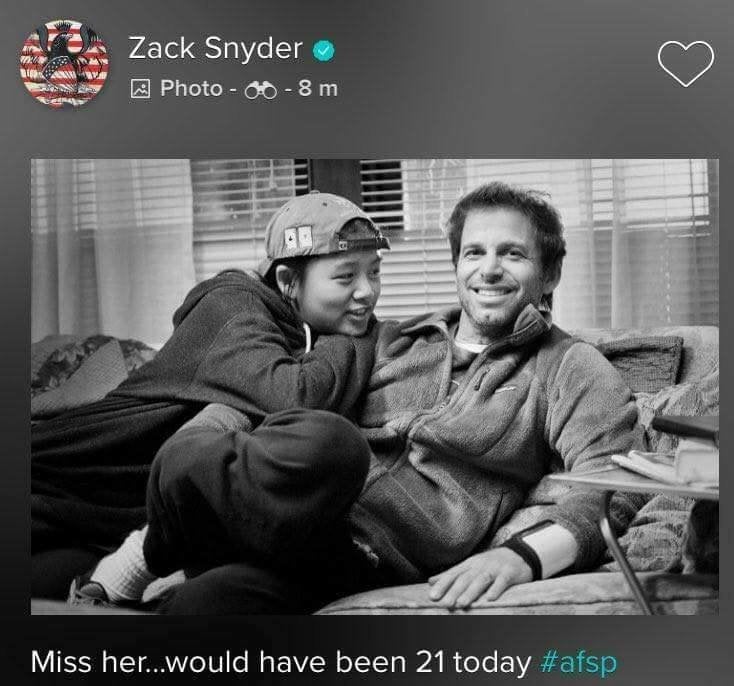 Last but not least, Zack Snyder's Justice League ends with a touching tribute to the late Autumn Snyder. To those who don't know, one of the reasons Zack Snyder originally left the project was because of the tragic death of his daughter, Autumn, who committed suicide in 2017.
Zack Snyder's Justice League is slated to premiere on HBO Max (and HBO GO in Malaysia) on 18 March 2021.
Related