We previously reported that Ubisoft Singapore is responsible for developing a quarter of the open-world in Assassin's Creed Valhalla, including the entire North American Vinland map. Now, they have revealed that they've inserted a few easter eggs as well, including a lake in the shape of the map of Singapore.
According to Ubisoft Singapore Senior Procedural Artist Zoel Gan (via a new blog post), a lake in the region of Eurvicscire in Assassin's Creed Valhalla not only bears the shape of Singapore but it also features the approximate coordinates of the Ubisoft Singapore studio.
Check it out below: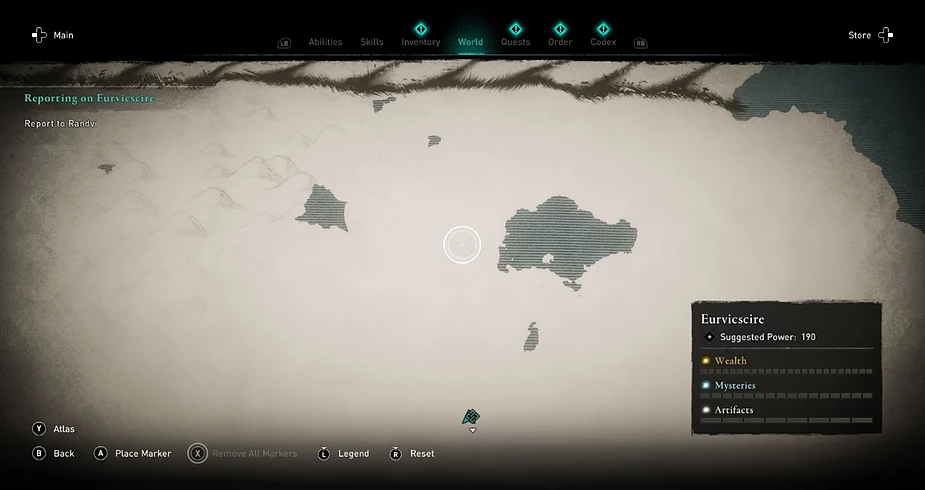 Gan also revealed that players can find the reference of the Statue of Liberty next to Jorvik. This easter egg came about because the developers noticed that the map of Manhattan Island (New York) looks similar to York (England) in the game.
About Ubisoft Singapore's involvement in the Vinland map, Lead Level designer Rika said:
"It's like building a huge playground part by part.

There are pools of unique locations with different gameplay – many of which are challenging enough to become mini-games for us developers.

I also loved creating the small moments and places that feel out of this world – places that players will remember them long after they've ventured on."
In the meantime, check out our full review of Assassin's Creed Valhalla here, or head on over here for our guide on how to be the best Viking in the game.