Snootch to the nootch!
Publisher Interabang Entertainment and developer Spoony Bard Productions will be releasing its View Askew-branded 2D brawler Jay and Silent Bob: Mall Brawl for the PlayStation 4 and Xbox One next month on 20th May. These versions will cost US$14.99.
The game lets you play as either Jay or Silent Bob -characters/self-inserts made by director Kevin Smith- as you beat up bad guys in the mall led by chief of security LaFours. You'll also fight bosses like the Cocknocker from Jay & Silent Bob Strikes Back and the poop monster from Dogma.
The PS4 and Xbox One versions will feature high-quality visuals, a retuned difficulty setting, and a new remixed soundtrack. In addition, Limited Run Games will distribute a physical edition of the game in standard and limited editions. They cost US$29.99 and $54.99 respectively.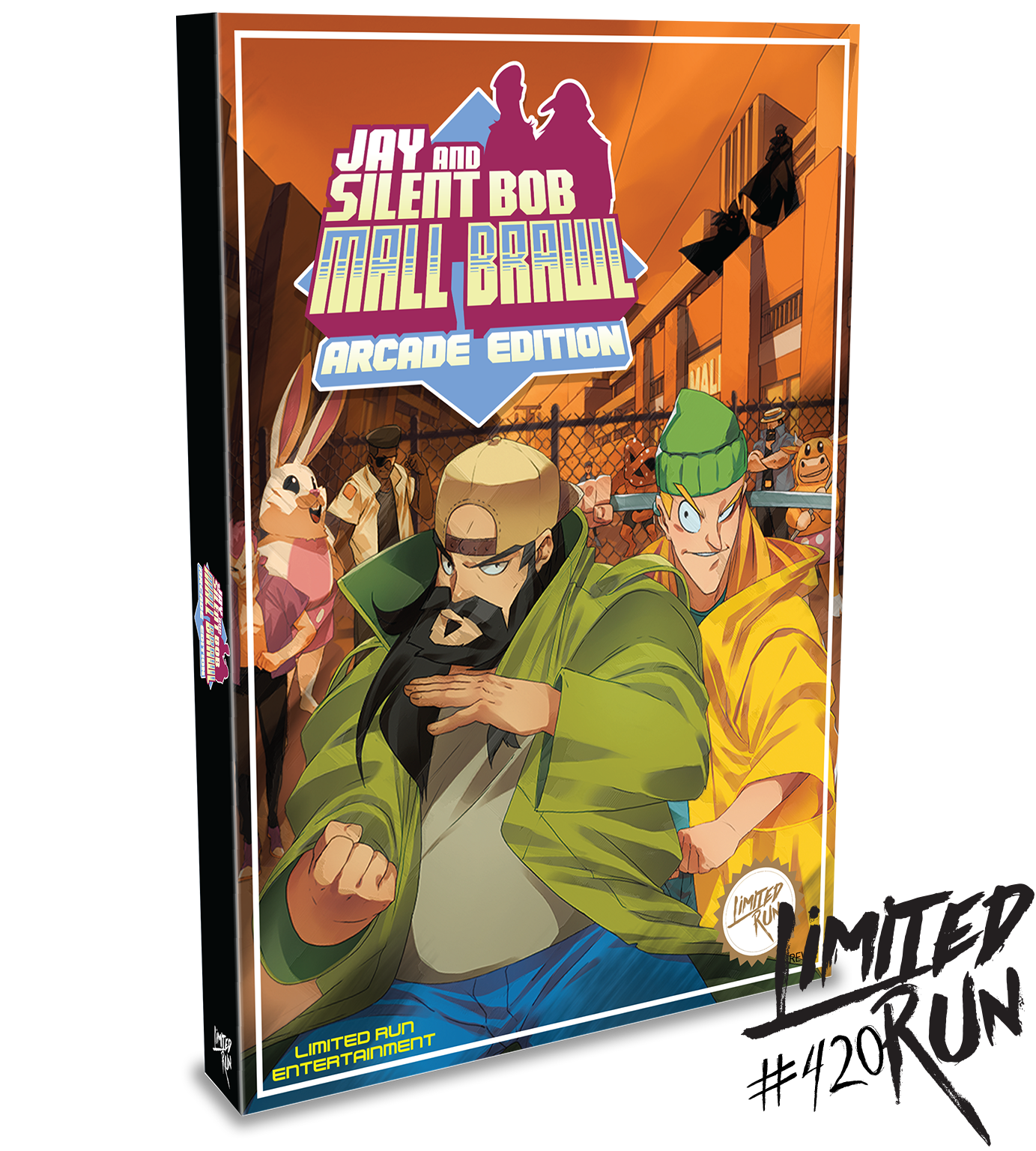 The game is currently available on Nintendo Switch and PC. And yes, they'll get the same updates as the Xbox One and PS4 versions.
Related