I have to blame Your Name for setting the bar for romance plots and anime works way too high. It makes judging judging other films in the same animated genre a lot tougher and saddling them with more expectations. That's fine and all, because every animator and story writer needs to aim for the top to stand out.
But what about a film that's as grounded as a show involving the budding romance between a college student with dreams to go overseas and a paraplegic shut-in who lives with her grandma? And a film that's an adaptation of a short story penned by late author Seiko Tanabe, Seiko Tanabe who is known for winning cultural merit awards for her romance genre literature works between 2000 to 2008? Who also happens to translate and adapt Japanese classic stories back in the 60s?
The results are pretty standard, if I'm being honest. But it's the good kind filled with tenderness all around thanks to a likeable main cast.
Rumble Fish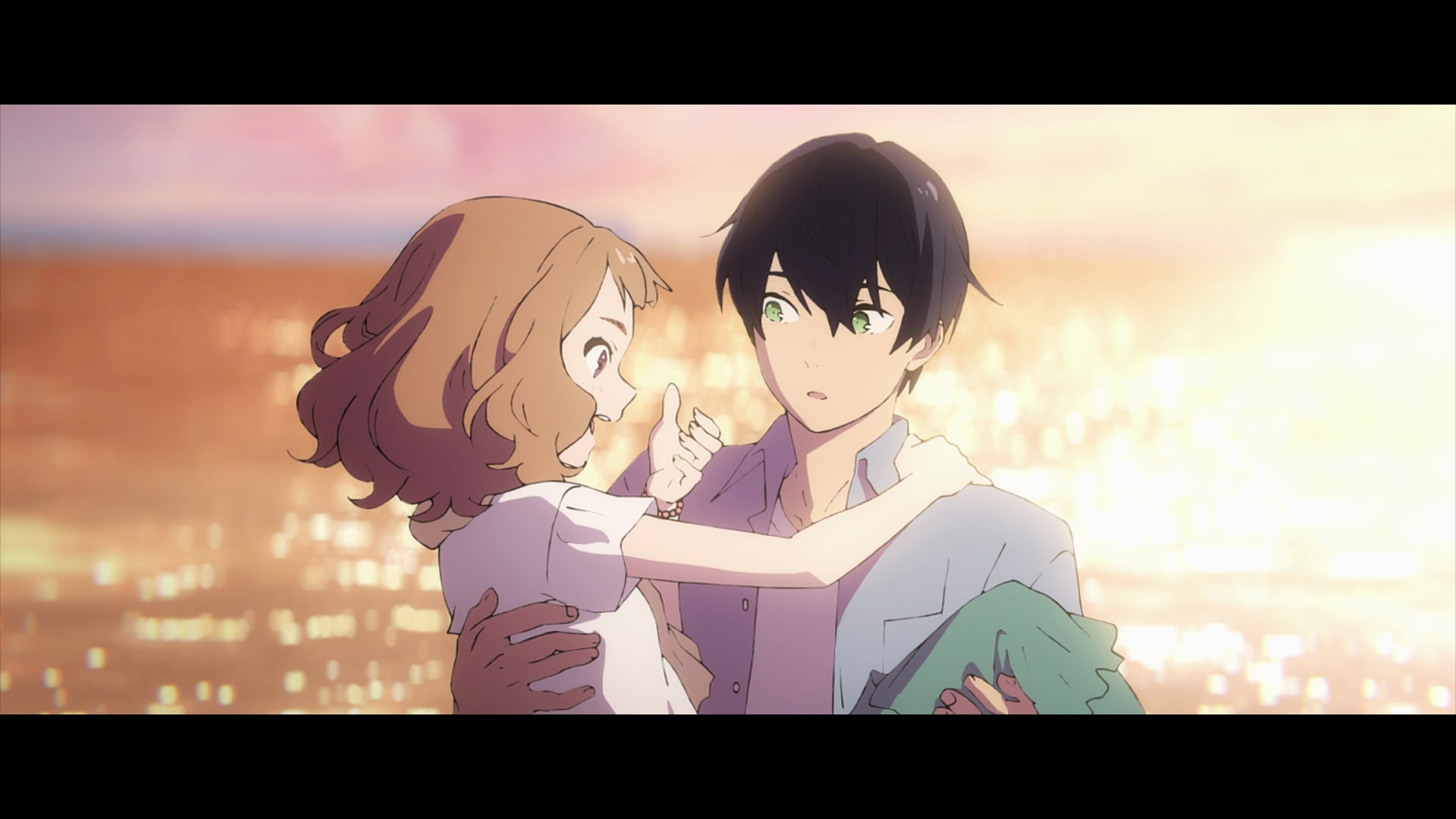 Josee, The Tiger and the Fish is about the budding romance between a male college student Tsuneo and a female wheelchair-bound dreamer named Josee. Our heroine doesn't get out much, and since Tsuneo is in need of cash to further his studies and live his dream to work in the marine field in Mexico, he gets offered a job to take care of Josee thanks to her grandmother.
Coupled with the fact that Josee herself is a fan of the ocean and painting, and that she hasn't accustomed herself to the real world thanks to a sheltered lifestyle, it's clear as day that Tsuneo will be the one to break her out of that shell. The relationship isn't one-sided though; later in the film, our main heroine will take centre stage after certain life-changing events.
Without getting into spoilers, I'll say that Josee, The Tiger and the Fish is worth sitting through its 1 hour and a half runtime. Tsuneo and Josee are adorable as friends and as a blooming couple, and we get to see them both grow as characters we can get invested in. I'm also glad that the film doesn't lean too heavily on certain tropes involving disabled characters getting in a romance with someone who isn't.
The side characters ranging from the grandmother to Tsuneo's diving friends have their own arcs and tie to the plot in substantial ways. Ditto Josee's venture to the public library, since she is named after the heroine in her favourite author's book. The parts where she has to read out a kid's book to a young audience is adorable and highlights our heroine's flaws in a way that makes it relatable to us.
Water Colour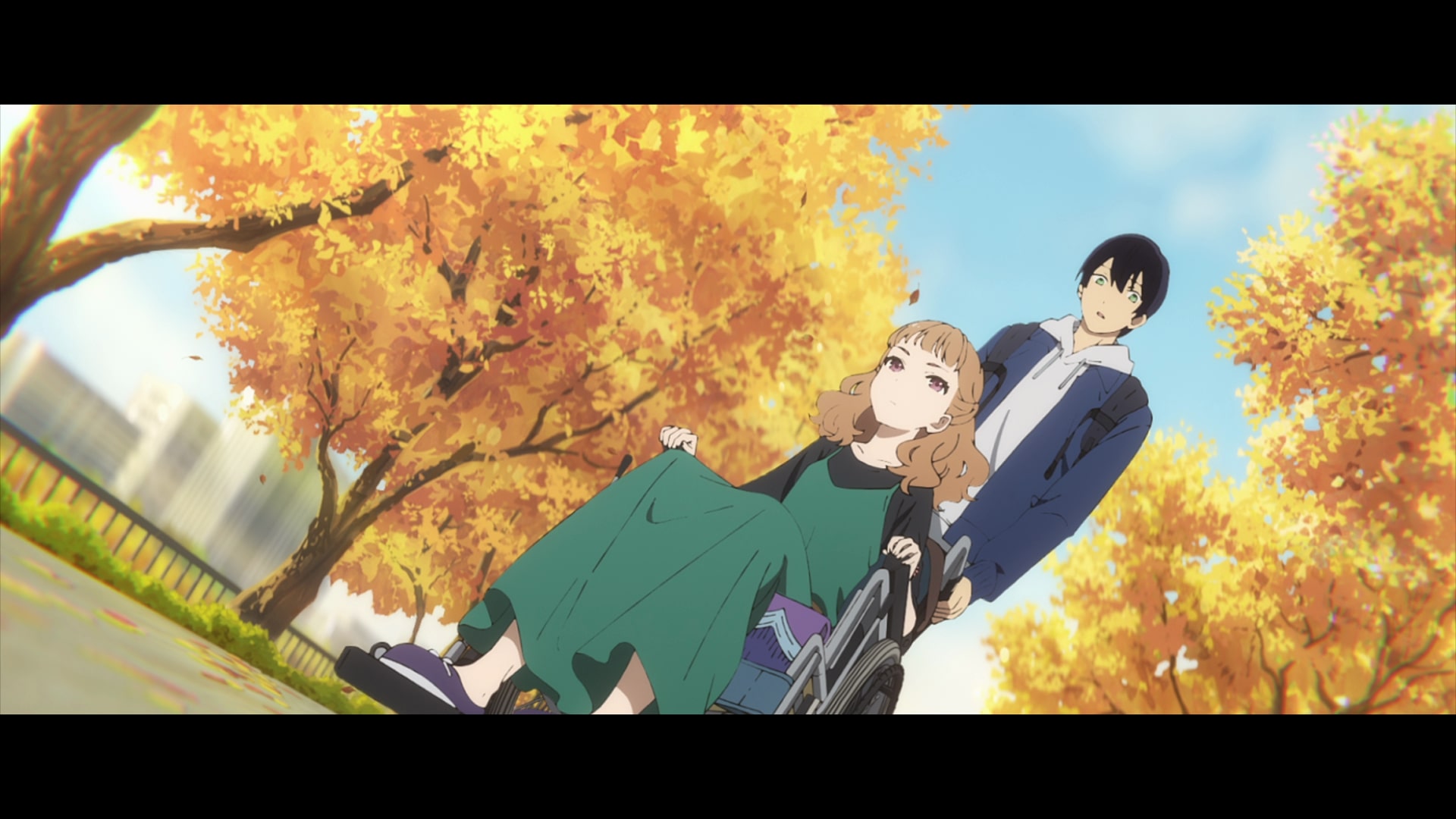 With an animation studio as prestigious as Studio Bones backing it up, you would expect the film called Josee, The Tiger and the Fish to take some liberties and go all out with the visuals. Apart from a key dream sequence early in the film and some gorgeous vistas of the city and the seaside, as well as a major scene of our main characters in their element, not much else is done to wow audiences and spectators. This is apparent in the second half of the film.
Don't get me wrong: it's still great to look at and admire, but given the studio's past works with Dragon Pilot and Carole & Tuesday, the animators are showing a lot of restraint for 70 per cent of the film.  Then again, its director probably wanted to take the less-than-fantastical approach out of sheer respect for the late author's original work.
I'd say this is purposefully done, but it doesn't change the fact that the studio and director are taking fewer risks from a visual and narrative standpoint.
Hook, Line, And Sinker
In that respect, the show does succeed in conveying its message about just doing your dreams no matter the obstacles. Not so much word by word however; this anime adaptation has a happier and more uplifting ending than the original text and 2003 film adaptation.
Then again, in the context of the world's climate, a hopeful film about dreamers and achievers is welcome, especially if it looks this good and comes with a good amount of slice-of-life story moments. Head down to your local cinema and watch this if you fancy a well-told-yet-kinda-standard coming-of-age love story with some lovely-and-subtle artwork.
Final Score: 70/100