Platforms: Your country's health organization & body
Genre: Life-saving initiative against worldwide pandemic
As part of the initiative to speed up the distribution and uptake of COVID-19 vaccines in Malaysia, the Malaysian government recently made limited quantities of the Oxford-AstraZeneca COVID-19 vaccine (or AZ for brevity's sake) available for the public who are residing in Kuala Lumpur and Selangor. Classified as a "viral vector vaccine", the AZ vaccine is administered via direct injection into the arm in two intervals roughly twelve weeks apart.
I was among the lucky few who managed to book a slot for my dose. Thus, I feel it's part of my civic duty to share the experience, address any worries and questions regarding taking COVID-19 vaccines, the side effects and what to expect immediately following your first jab.
It is worth mentioning that while I am primarily in the video games media scene right now, I graduated with a Bachelor's Degree in Biotechnology. So whatever I'm sharing does not come from merely reading articles on the web, but also backed with a level of academic understanding.
So What Are Vaccines?
(image credit: International Disabilities Alliance)
If I was answering an exam question, it would be that 'vaccines are foreign substances introduced into your body to stimulate the production of antibodies'.
But I am not in an exam. And for the layman, what are antibodies?
Antibodies are part of your body's immune system, or natural defense mechanism to fight off diseases. Imagine the immune system as your body's own personal army, always at the ready to sniff out and kill diseases. The antibody, being the intelligence branch identify threats and help coordinate counter-attacks. The FBI, so to speak.
Through a complex system of intel and record keeping, your antibodies learn how to identify and fight these viruses you encountered throughout your lifetime. So when you catch a fever, for example, your antibody immediately identifies the threat and instructs your body to get to work. It then organizes a counter-attack to abolish these foreign invaders and in most processes, your core temperature rises. That's your body trying to make itself inhospitable for these viruses.
However, due to the nature and novelty of the COVID-19 virus, our antibodies have no idea of what's coming their way. Imagine being dropped into a battle blind, with zero knowledge of what your opponents' strengths are – or even how they look like. And in this particular case, COVID-19 is pretty potent. Those infected are suddenly at the mercy of the virus, as it wreaks havoc, slowly chipping away the bodily functions resulting in eventual death.
All of this happens while your body, still dazed and confused from the initial shock struggles to contain multiple 'breaches'. Depending on one's health condition and medical care, they are able to stymie, contain and eventually heal. However, in most cases, those who survive will face multiple levels of complications for the remainder of their lives.
Which is where these vaccines come into play. A 'viral vector vaccine' is a vaccine which contains modified genetic properties of a virus. Many panic when they read this, as they assume that by injecting in the vaccines, they are voluntarily introducing COVID-19 into their bodies.
But fret not. It's not the case.
(image credit: Reuters)
To beat the enemy, you have to know the enemy. And in this case, vaccines carry vital information your body require in order to identify the COVID-19 virus in advent of a breach. The vaccines carry the harmless parts of the virus – its identifiers or markers, so to speak. When they are introduced to your body, your immune system kicks in. Through the markers, your body learns how to identify and eventually, overcome it.
During this, you may come down with a mild fever, experience aches around your body and soreness at the injected area. This reaction is expected and it's proof that your immune system is learning and equipping itself with vital information in case you are infected by COVID-19. You may encounter minor discomfort for a couple of days, but nothing severe. If it prolongs or you experience out of the ordinary pain and headache, you are advised to contact the those who administered your dose as soon as possible.
And let's address the elephant in the room -reports of blood clots post-vaccination. While no denying there have been reported cases of blood clots, it is extremely rare and no deaths were directly attributed to this. In fact, you have a higher risk of getting blood clots from being obese or being in a seated position for a duration – like during long haul flights or sitting through the cinema ads at a screening. In short, you are more likely to contract COVID-19 than getting blood clots from your vaccination.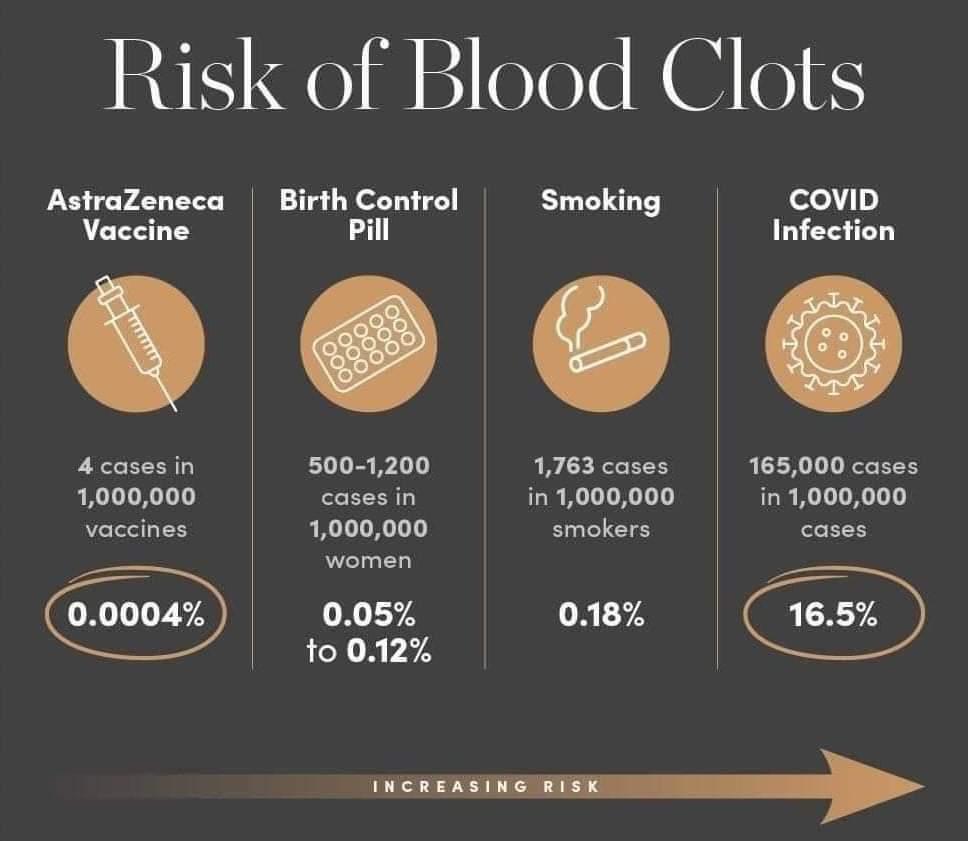 The point still stands: you CANNOT contract COVID-19 through vaccines.
The Vaccination Experience In Malaysia
I received my Oxford-AstraZeneca COVID-19 vaccine injection on the 9th of May 2021. Out of the four locations throughout the Klang Valley, I picked the one in Universiti Malaya Exam Hall due to its close proximity to where I live. My appointment was for 9am in the morning, and I reached the location at roughly 8.20am. After a short walk from the parking lot to the vaccine distribution area, I was already in the queue at 8.30am.
The standard operating procedure in distributing the AZ vaccines remain the same, regardless of location. After scanning the MySejahtera app QR code and having my temperature read at the entrance, I was led to the First Station. On the appointment page (via the MySejahtera phone app), I was told to click on the link to confirm my attendance. I was then given two sheets of consent forms and a number.
The next station was for the consultation with medical personnel. This is the part where you get your questions answered. Whether you are fit to receive the vaccine or to quell any worries and doubts you may have leading up to this moment. Do correct me if I'm wrong, but in my books, everyone with doubts regarding COVID-19 vaccines should make their final decision on whether to proceed or dodge the vaccination here. Assuming all is ok, you'll be asked to sign both forms.
Typically you'd be asked to sit and wait for your turn to be called, but since they were very efficient, I didn't even have the time to count how many medical personnel were present to give consultation. My rough estimate puts them at 30, give or take.
Next comes the raison d'etre you're here: the jab. In Universiti Malaya, there are ten vaccination booths at the ready. Again, typically you'd be asked to wait for your turn but I guess since it was my lucky day, I was immediately called into a booth after leaving the consultation table.
DO NOT forget to scan the QR code at the entrance of the booth you are assigned to, as it helps keep track of the batch you are given. And faster than you can type #PlayHasNoLimits , you'll be administered a dose of the Oxford-AstraZeneca COVID-19 vaccine.
Does it hurt? It doesn't. Things that hurt more than getting the vaccine? Losing on Overtime in Overwatch.
For Universiti Malaya, as I was told, you are not allowed to take a selfie or a video during the injection phase. It is the ONLY part we weren't allowed to whip out the camera for snaps. For everywhere else, go nuts. Depending on your health condition and age, you'll be assigned to either the 15-minutes or 30-minutes observation which is right next to the vaccination booths. I was given the 15-minute card.
Once the observation period is up, I was ushered to the final station. Here, you will be given a vaccination card and the person on duty will help sync your info in the MySejahtera app with the system's database. The second dose for the AZ vaccine should be administered within the next 12 weeks and I was advised to regularly check it for any updates.
Between getting in the queue and the final station, the whole process took me about 30 minutes. In fact, I received my injection ahead of the scheduled 9am slot. Talk about being efficient. Kudos to all medical personnel, support staff and volunteers who helped make the vaccination procedure as painless as possible.
There's no denying that some have reservations about receiving the AZ vaccine and they are all totally valid. However, rather than succumbing to fearmongering and random information found online, I urge everyone to sign up for the national vaccination program and hopefully allay any worries with the assigned medical consultants.
Getting vaccinated not only lowers your risk of getting infected but also for your loved ones around you. There's no such thing as 'vaccine A is better than vaccine B', as the best vaccine is the one you are able to get as soon as possible. Personally, I encourage everyone to get vaccinated as soon as possible.
Despite the hiccups leading to where we are right now in terms of national vaccine rollouts, once it comes to the actual men and women on the floor, things are top-notch.
Pros
Super-efficient process
Very helpful staff throughout
Vaccines lower the risk of infection and severe reaction when tested positive for COVID-19
Brings us one step closer to normalcy and ending the pandemic
Cons
Side effects post-injection, but these are expected
Final Score: 100/100