Platform(s): PC, PS4, PS5
Genre: 2D Legend of Zelda action-adventure with MS Paint
As someone in the creative field, I too have my fair share of self-doubt due to imposter syndrome. Sometimes I anxiously wonder if what I'm doing is for the greater good, whether people and peers alike will remember me for the mark I've left in this hobby-slash-job-slash-life-work I cherish.
Or whether they will condemn me outright or behind my back, wanting me to fail so bad because of something I wrote that triggered them to blacklist me out of pettiness. That is something that is all-too-common in my line of work, unfortunately. And even if one were to ask for help, would that make you look weak and vulnerable?
And then I played through Chicory for 10 hours from start to finish. All is well, mostly.
This indie wonder is the cure for that particular ailment; to assure me that you should embrace your dreams and goals no matter the hate, envy, and other curveballs thrown your way. Its combination of aesthetics and gameplay just works.
Photo Shop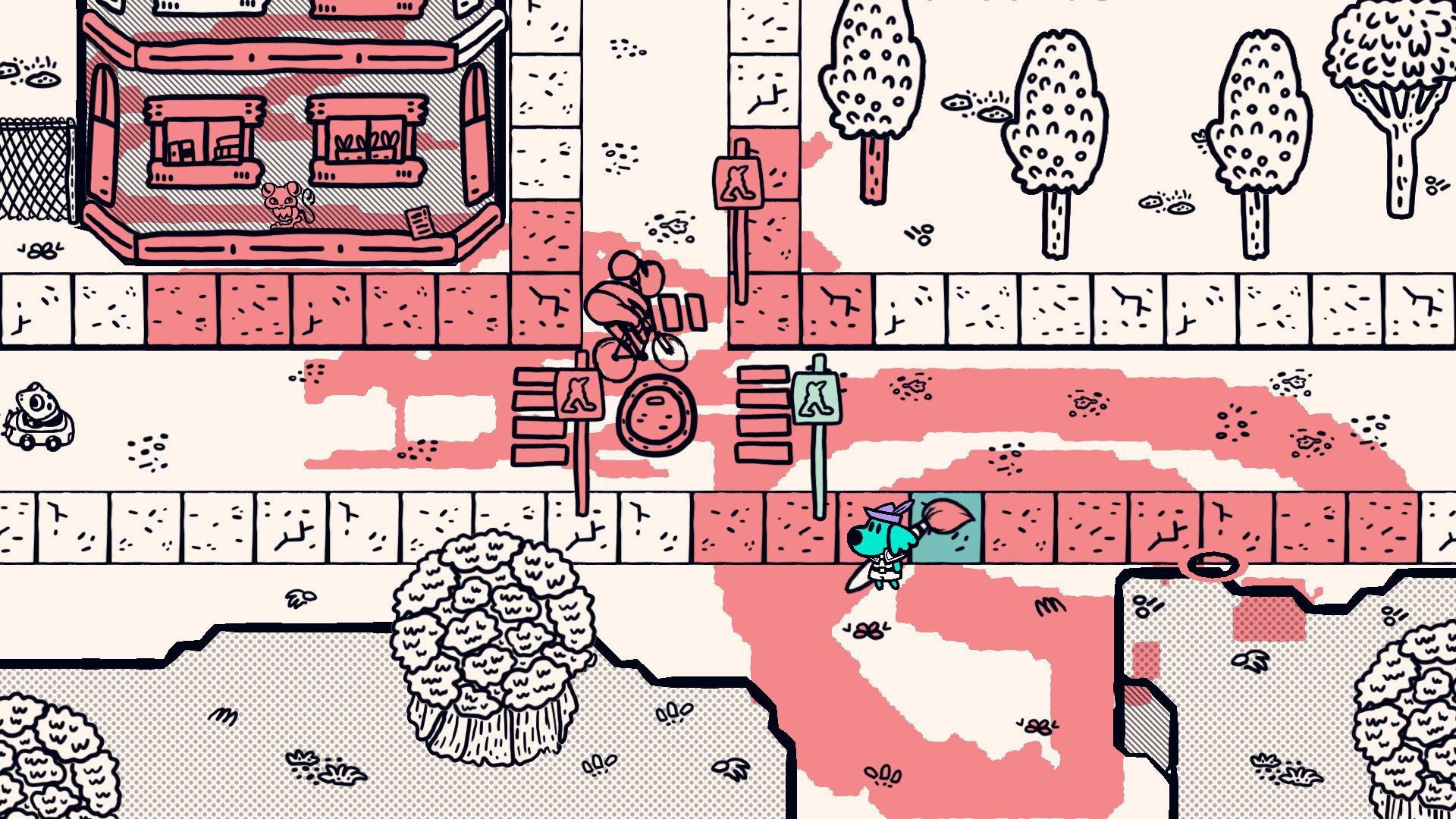 Chicory is an indie action-adventure game ala Legend of Zelda with painting mechanics. The game pits you as a janitor for the titular Brushwielder Chicory, in a land filled with anthropomorphic beings named after food, herbs, and spices (no, really). One day, the world is suddenly without colour and you end up with the Brushwielder's special brush that lets you paint on the screen. Your task is to find out what happened and how to solve it.
It sounds deceptively simple and plain from the get-go, but once you've gone down the rabbit hole, its narrative really hits you hard with its positive feels. Without going into detail for story reasons, its main plot is something that's needed for the middle of 2021 and even last year; a time when people like myself are feeling a bit down and aimless, riddled with the feeling of being inferior and a fake, thus feeling depressed and lonely, due to a combination of factors.
Sit through the game's entire narrative, and you'll find a lot you can relate to; I guarantee it. The relaxing and gentle atmosphere from the get-go also sets the calming mood of the game's world, though it escalates halfway through when you come across a number of the game's major adversaries.
Paint Shop Pro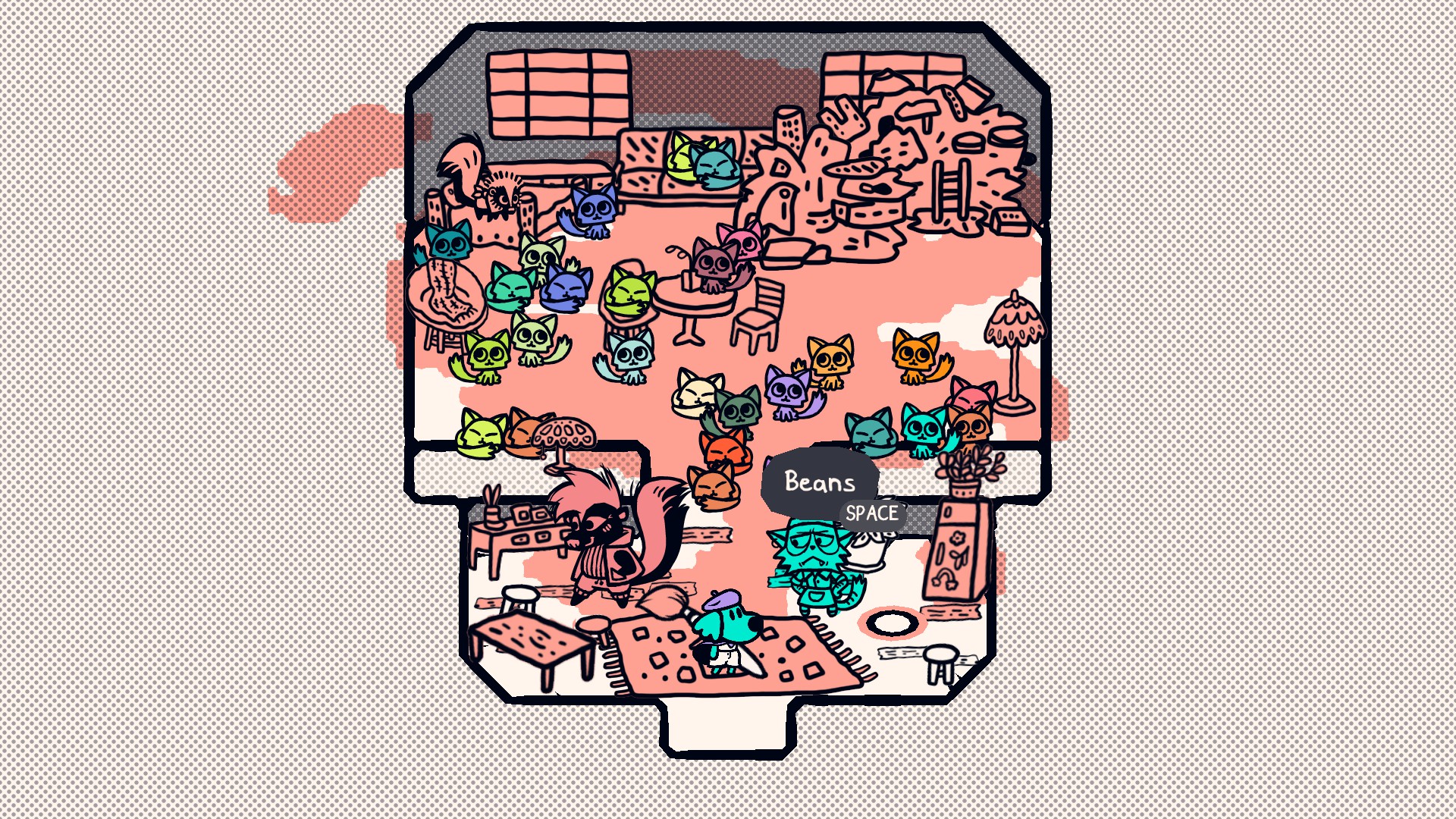 In Chicory, you're basically the artist. Since the world you're in is colourless, you use your paintbrush to add random colours to whatever you see fit; you can help paint houses for townsfolks or artwork to get some extra decorative goods for your empty house or extra clothes for your wardrobe. Even if your art skills are subpar, you'll still get the rewards for going through with it; the onus is on you if you want to make a huge effort. The game's cheery outlook will make you spend a few minutes, or even hours, just to paint your masterpiece and will commend you for it.
There are a ton of collectibles here that can help brighten up the world you're in, be it a beach house set with lazy chairs and a BBQ set to a wandering minstrel costume set that is basically a nod to the creator's last game Wandersong. They don't exactly boost your wannabe painter though; all the fancy Zelda "items" and "power ups" are all streamlined to the brush you wield.
These powers aren't just for filling up literal gaps; as you progress through the game, you'll need to solve paint-related puzzles to move ahead. For instance, some platforms will only appear if you dab paint onto them. Bombs in the game can only be detonated with a dab, but you need to position them manually by pushing them to the designated wall crack. Painting on floors will sometimes yield clues to puzzles in the room a few screens away.
There's also the jumping puzzle or two that also requires some timed switch and paint object-triggering. I won't say more than that, but the Zelda-inspired puzzles are creative and brain-taxing, requiring you to think a little harder than most clones that precede it. In fact, I'd go far as to say that some of them succeed its inspiration based on how they're planned out. They can be tough in later levels, but they make you feel smart once that "Eureka" moment hits when you solve it.
All in all, there are no bum puzzles and frustratingly designed setpieces; everything gameplay-wise from the obstacles to the level-ending bosses (complete with Undertale-like distorted music for heightened dread) is made and paced well.
Blender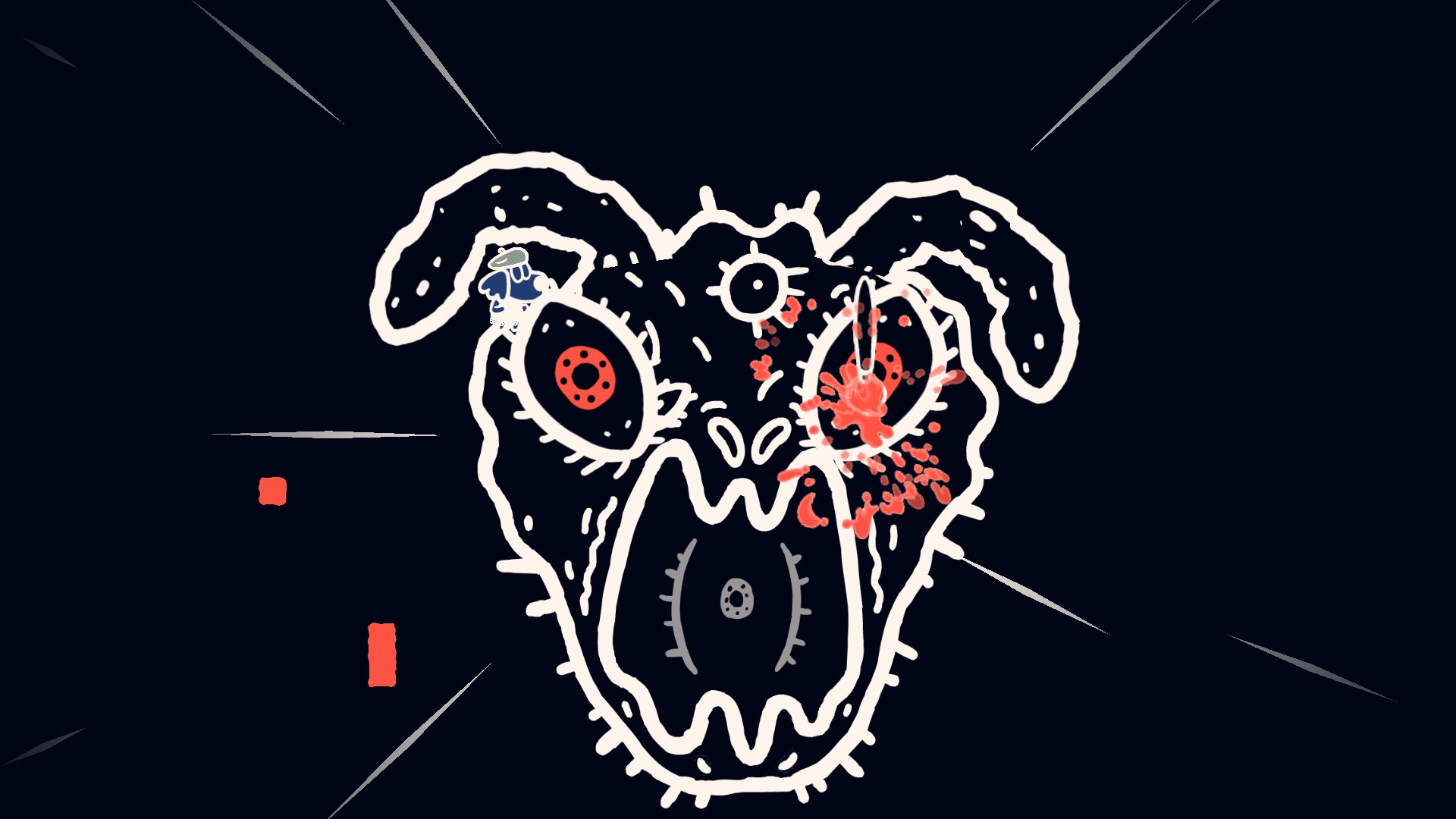 Chicory will charm your pants and skirts off. Not only that, its story, action, music, and puzzles will also entertain and make you feel warm and fuzzy inside. Compared to all the major game releases this year, this indie darling personally stands out and has delighted me to no end.
It's all thanks to its creative gameplay and its incredibly positive vibes and heartwarming message of not giving up what you love doing, no matter the insurmountable odds. That's all something everyone can relate to, not just us creative and content-making types. Experiencing Chicory's masterclass tale through that lens while also enjoying its calm and chillax 2D Zelda-laden gameplay will certainly boost your spirits in trying times.
Long story short, Chicory embodies the one major word that keeps us going: hope. All wrapped up in a charming title.
Pros
Lovely aesthetics & soundtrack.
Clever and tricky puzzles.
Harrowing boss fights.
A heartwarming & inspirational tale that's relatable to all.
Cons
Better on keyboard & mouse than on a gamepad.
Final Score: 100/100