Platform(s): PC
Genre: Immersive Sim, Management, Building, Indie
Who honestly doesn't love dogs? If you've never been able to take care of cute little doggos in real life (for whatever reason), there's finally a game all about taking care of canines galore. Little Rock Games' To The Rescue! is a charming dog shelter simulator.
The main objective in To The Rescue! is simple, you'll have to take care of various dogs and find the right homes for as many of them as you can. To do this, you'll need to not just manage all of the dogs' needs in order to maximize their chances of finding the right forever homes, but also work to upgrade your shelter, control disease outbreaks, and make other tough decisions.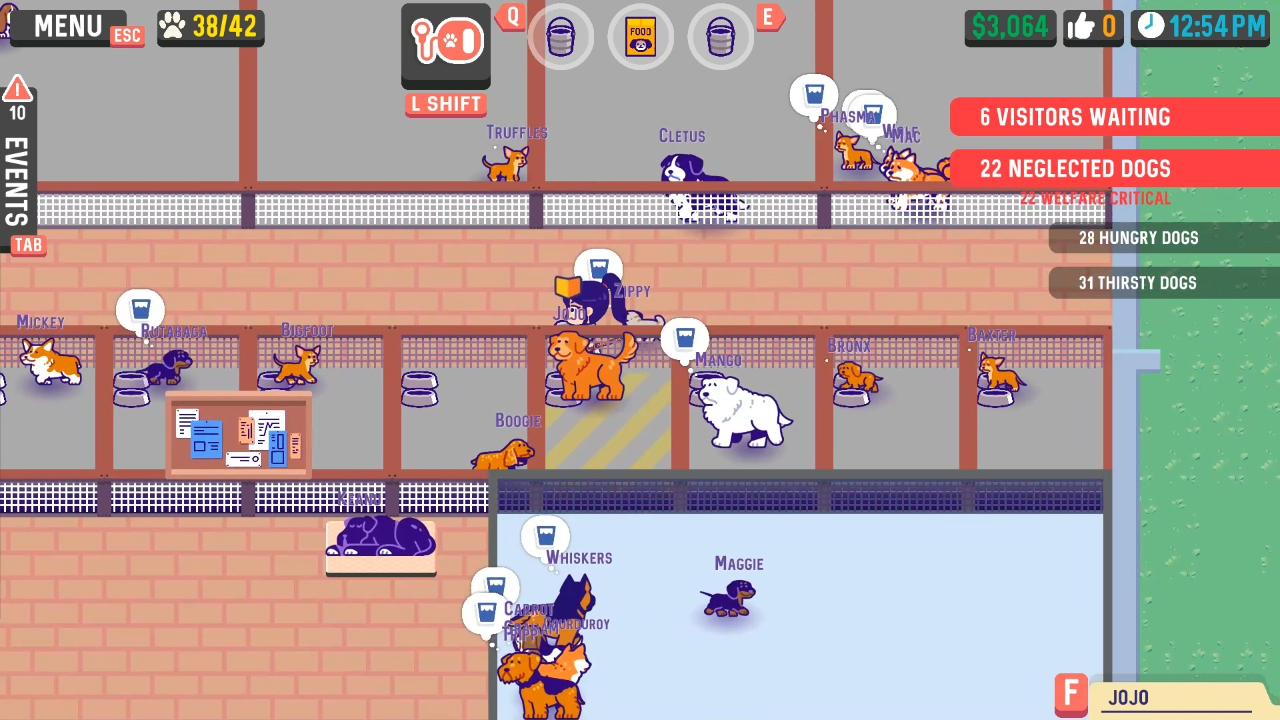 One of those tough decisions even involves the choice to euthanise your dogs, which lends an additional real-life experience to the game. The reason why this mechanic is in the game is because the developers wanted players to know that real-life shelters are sometimes forced to resort to euthanasia when there's no other alternative. However, this mechanic can be switched off at any time if players don't want to engage with it.
Thankfully, the game features lots of other fun mechanics you can engage with, including mini-games where you can play fetch with the dogs, a tug of rope (see picture below) and more. An extra nugget that makes the experience better is that while you're taking care of your virtual dogs, 20 percent of Little Rock Games' profits from all sales of To The Rescue! will be donated to a charity that benefits real animal shelters across the United States.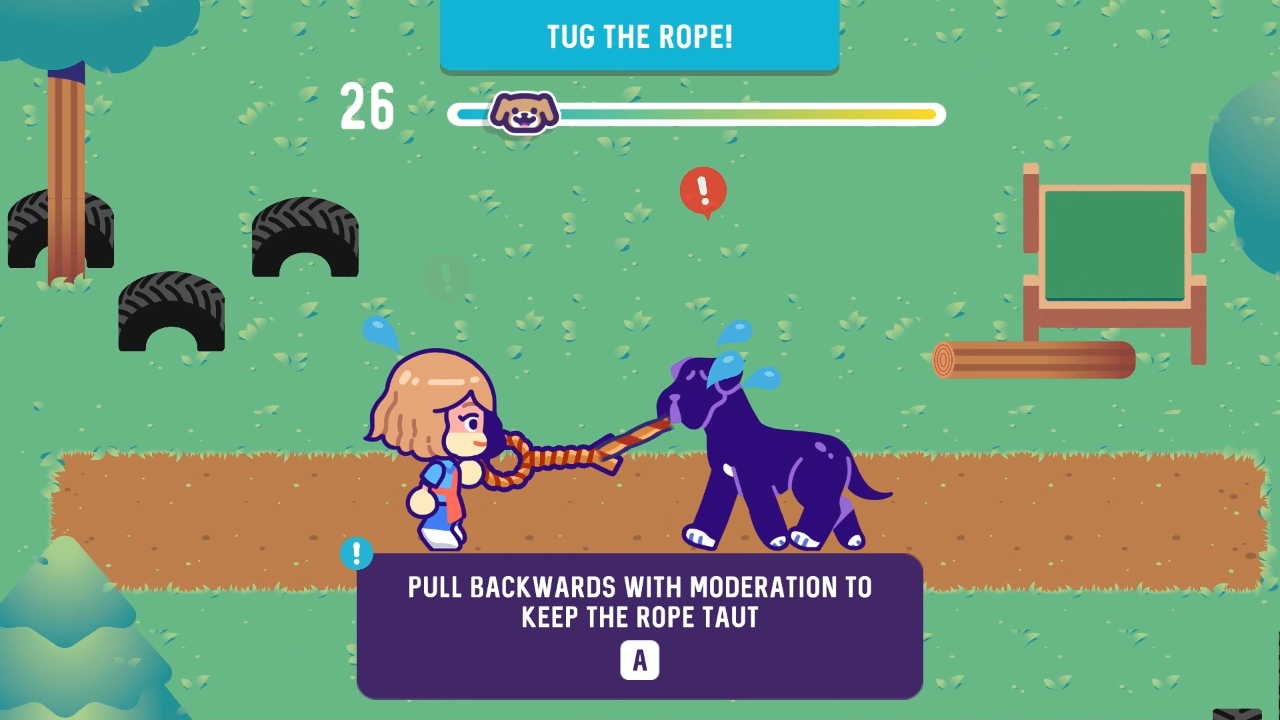 Best of all, you can pet all the dogs that you want. It's a dream come true for dog lovers indeed. To The Rescue! is slated to release on PC via Steam and Nintendo Switch sometime in Fall 2021. The demo is now free to download and play.