Thanks to the kind folks over at Electronic Arts, I got early access to Wild Hearts ahead of its release and comparing it to the hands-on preview I did on it back in October, I've got to say, I'm extremely pleased with how the game has turned out.
In case you don't already know Wild Hearts is a new game from Electronic Arts and Koei Tecmo that is developed by Omega Force. It's kind of like a mix between a hack-and-slash adventure game and a monster hunter game. It's similar to Monster Hunter by Capcom, but with a bit more emphasis on the hack-and-slash aspect. You play as a hunter, travelling through the world of Azuma battling giant beasts.
The tutorial mostly remains the same as it did in the demo, you meet Mujina, the mysterious musician in a mask who then gives you the ability to use karakuri. You then help Natsume the blacksmith, fight the Ragetail, and then proceed to search for Natsume's friend Ujishige who has been captured by the Sapscourge.
Classes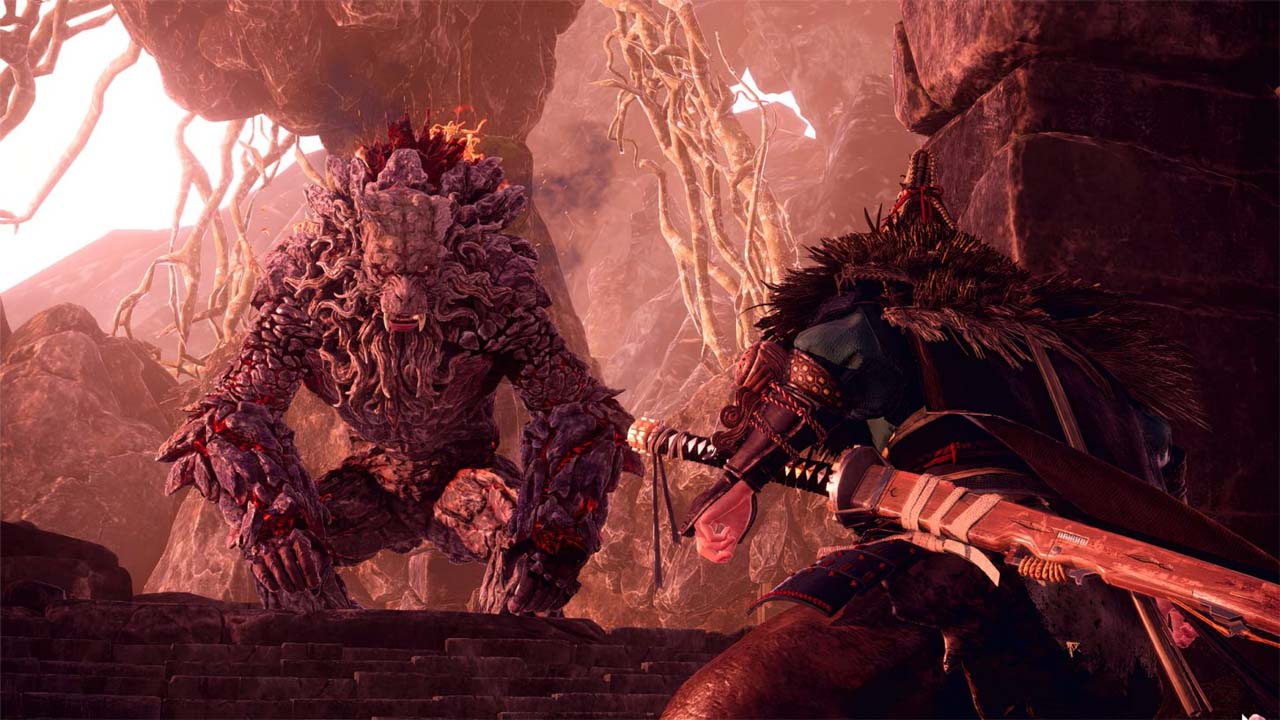 Besides that, this latest preview also gives a much better look into the eight unique classes: Karakuri Katana, Nodachi, Bow, Maul, Bladed Wagasa, Hand Cannon, Claw Blade, and Karakuri Staff. Players will have access to the first five classes right from the beginning, while the remaining ones will be unlocked as the story progresses. This classification system will add a significant strategic element to the game, giving hunters the freedom to experiment with various styles.
Kemono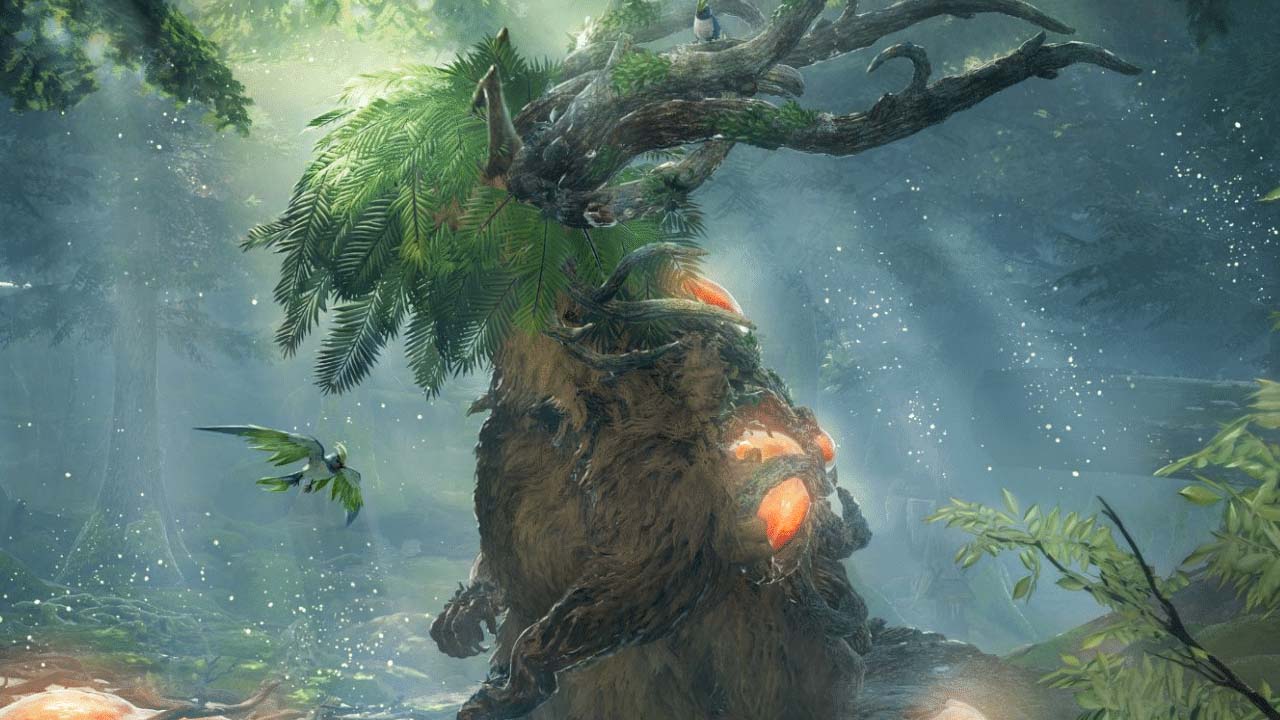 Compared to the hands-on preview we also get to interact more with the game's Kemono. Players can expect to encounter over 20 Kemono in the four main season-inspired areas.
The Kemono are all inspired by real animals but have a unique twist, like the Spineglider that secretes a liquid that forms into rocks or the Emberplume, resembling a peacock with fire elements. Every Kemono has its distinct attack patterns and weaknesses. The presentation emphasized the importance of consuming foods with different elemental resistances to succeed in defeating certain Kemono.
Karakuri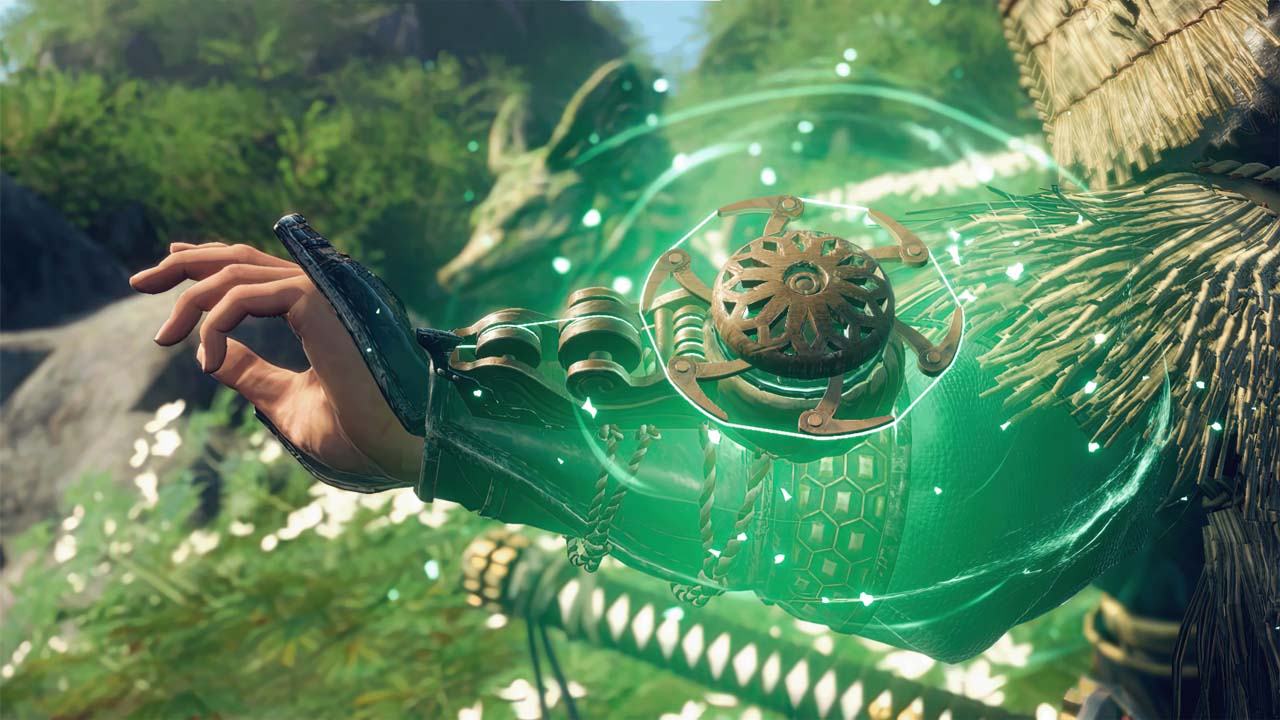 The crafting system will be a crucial aspect of the game, with both offensive and defensive options available. Wild Hearts features three types of Karakuri, Basic, Fusion, and Dragon, with each having a distinct purpose. While Dragon Karakuri such as hunting towers and hunter's tents provide long-term utility, Basic and Fusion pieces like crates, chain traps, and celestial cannons serve their purpose during Kemono battles.
I feel this aspect of the game is what really helps Wild Hearts stand out from the rest. I've used the comparison of Fortnite before but it's the only comparison that really does fit right. Being able to build structures and gadgets that help you in battle creates an interesting combat system that is in a league of its own.
The biggest thing that I've noticed is that the building doesn't feel as clunky as it was before. Not to say that it was bad but it just didn't feel polished during the hands-on preview. However, now it does. Speaking of improvements that perfectly segues into the next part.
Customisation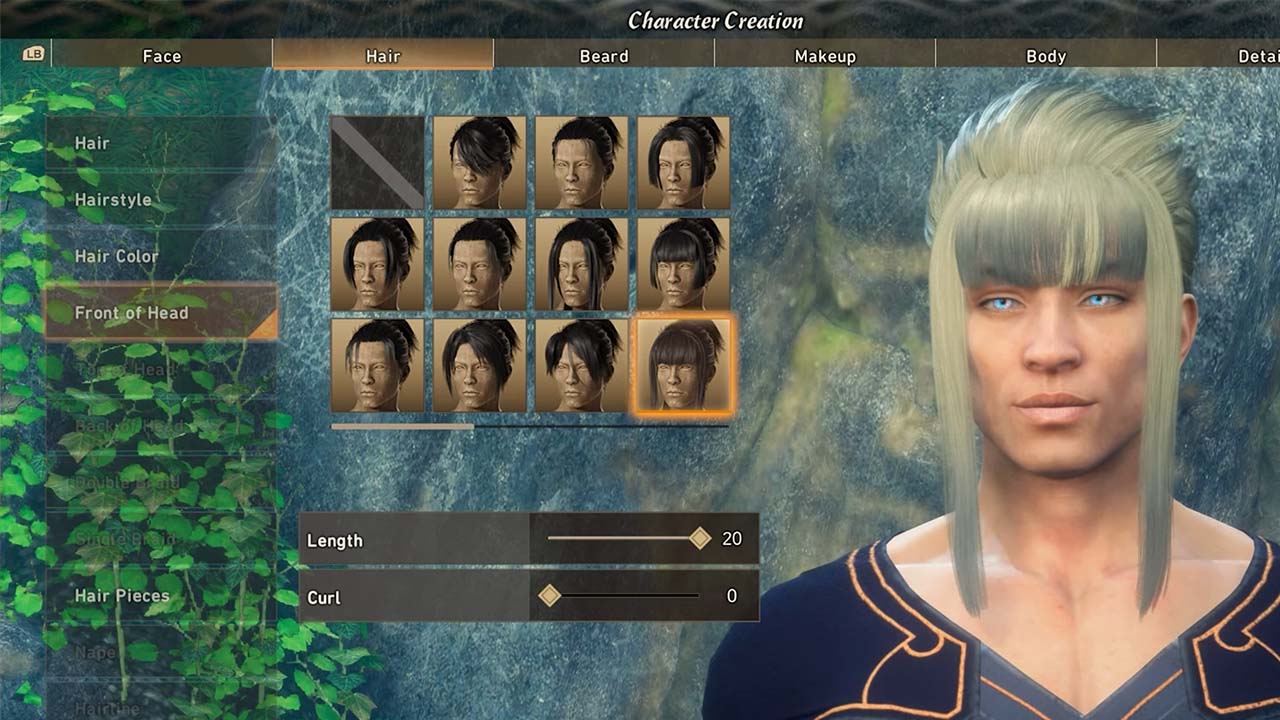 Since I last played, one of my favourite improvements is the customisation. In terms of mere options and actual customizability, the game was lacking during the original preview where there were constant bugs with the hair and the fact that the options were so limited.
So I was taken by surprise when presented with the character customisation feature after a brief combat and conversation segment. The level of detail in the customisation was impressive, and the player spent around 45 minutes adjusting their character's facial features.
This feature is highly commendable, especially considering the game's early access stage. The game already offers an extensive range of options for various aspects, such as hair and eye colour, and players can use sliders similar to The Sims 4's character creation to design their ideal face.
The customisation system allows players the freedom to create both stunning and bizarre-looking characters, making it a perfect feature.
Not-Quite-Final Thoughts
During the latest presentation of Wild Hearts, the developers revealed their extensive plans for the game after its launch, including two updates already in progress. Unlike other games, Wild Hearts will not require players to purchase a battle pass to access the downloadable content (DLC).
The DLC will be free and include an update in March that will introduce new subspecies of Kemono, tougher quests, and weapon and armour variations, along with bug fixes. Another update is planned for April and will feature a weapon and armour enhancement system, a new Karakuri, and other content similar to the March update.
Wild Hearts is expected to provide players with a unique monster-hunting experience where they must consider both their weapon and Karakuri use. The extensive world of Azuma will continue to expand with future updates, giving players the opportunity to discover new creatures and ways to develop their character. The game will be available later this week, and players can experience everything Wild Hearts has to offer. Stick around for our final review of the game later this week.
Related