Loki is the latest Marvel Studios TV series in the long-running franchise and it's currently ongoing with five episodes so far available to stream on Disney+ Hotstar Malaysia. For previous breakdowns of Loki episodes, check out Episode 1 here, Episode 2 here, Episode 3 here, Episode 4 here and Episode 5 here.
If you want a non-spoiler guide to Loki, you can head on over here.
Courtesy of Disney+ Hotstar Malaysia, we were lucky enough to be the only Malaysian media to participate in a roundtable interview with Loki Costume Designer Christine Wada and Loki Production Designer Kasra Farahani.
This interview with Loki Costume Designer Christine Wada has been edited for clarity.
Keep in mind that we'll be discussing some elements from all five episodes of Loki so far, so there will be spoilers below:
Q: Sophia Di Martino recently revealed that she had hidden zippers as part of her costume. Was that already part of the final design or were they added later on?
I added that right after my first fitting with her. She was a new mom and two weeks after her baby was born, we had her fitting so we quickly pivoted on the design a little bit to accommodate her comfortability and her needs. We worked on that but we didn't start with that. We didn't start there but as soon as I met with her, I decided to pursue that approach immediately, so she could continue to be a successful mom.
Q: Did you work with Tom Hiddleston (Loki) and Sophia Di Martino (Sylvie) with the design of the costumes?
Let's start with Tom. His breadth of knowledge on the Loki character is incredible and it's a designer's dream come true because there's so much story and backstory to work from that all your design choices can be directed and very grounded in the characters. Even though he might not have been the one sketching the designs or making them, just that knowledge alone speaks to the collaborative process of what the final costume ended up being.
You could pretty much give Tom a white t-shirt and he is going to know how to make that a Loki white t-shirt. I quickly recognised that in him and it helped us to really keep the costume very grounded and very middle-management and real and yet he adds so much style to all that.
And for Sophia, that was an incredible journey because it's creating a whole new character. The whole design intention there is to have her feel like bringing that Mad Max element that she's been through battle and that she has a bone to pick. She looks like she can really defend herself. It's a huge motivation for Sophia to represent a strong female character in a new way. Not just through being a sexy armour, but through an actual performance and backstory. Seeing a broken horn on her is a lot tougher than seeing big earrings.
Q: What was the inspiration for the costumes in different timelines in Loki?
For Loki, his inspiration within the TVA was inspired by a mid-century middle-management world where the choice of brown and all those neutral tones were to present this almost-like police station culture and to create this ranking. His design worked towards bringing out the vulnerability in his character to take him out of all the sci-fi costumes. All the armour you've seen him in before and then plunk him into this uniform was a great way to make for a vulnerable character. You got to watch him progress and it was very much guided towards it; film noir, Mad Men, sort of launching point.
For Sylvie, hers was definitely inspired by a more Mad Max found armoured and battle-worn vibe. That was her launching point, and to give some sort of nod to the Loki colour palette; the gold and the green. Little cues.
Q: What are your favourite costumes in Loki, and why?
I really have to say that white shirt getting battle-worn like he's gone through the wringer is my favourite thing. It's so simple but it helps tell the inner story that's going on with his character and I really love that. Even though it wasn't simple to arrive there, it was a very simple way to relate to Loki's journey and to help tell that story.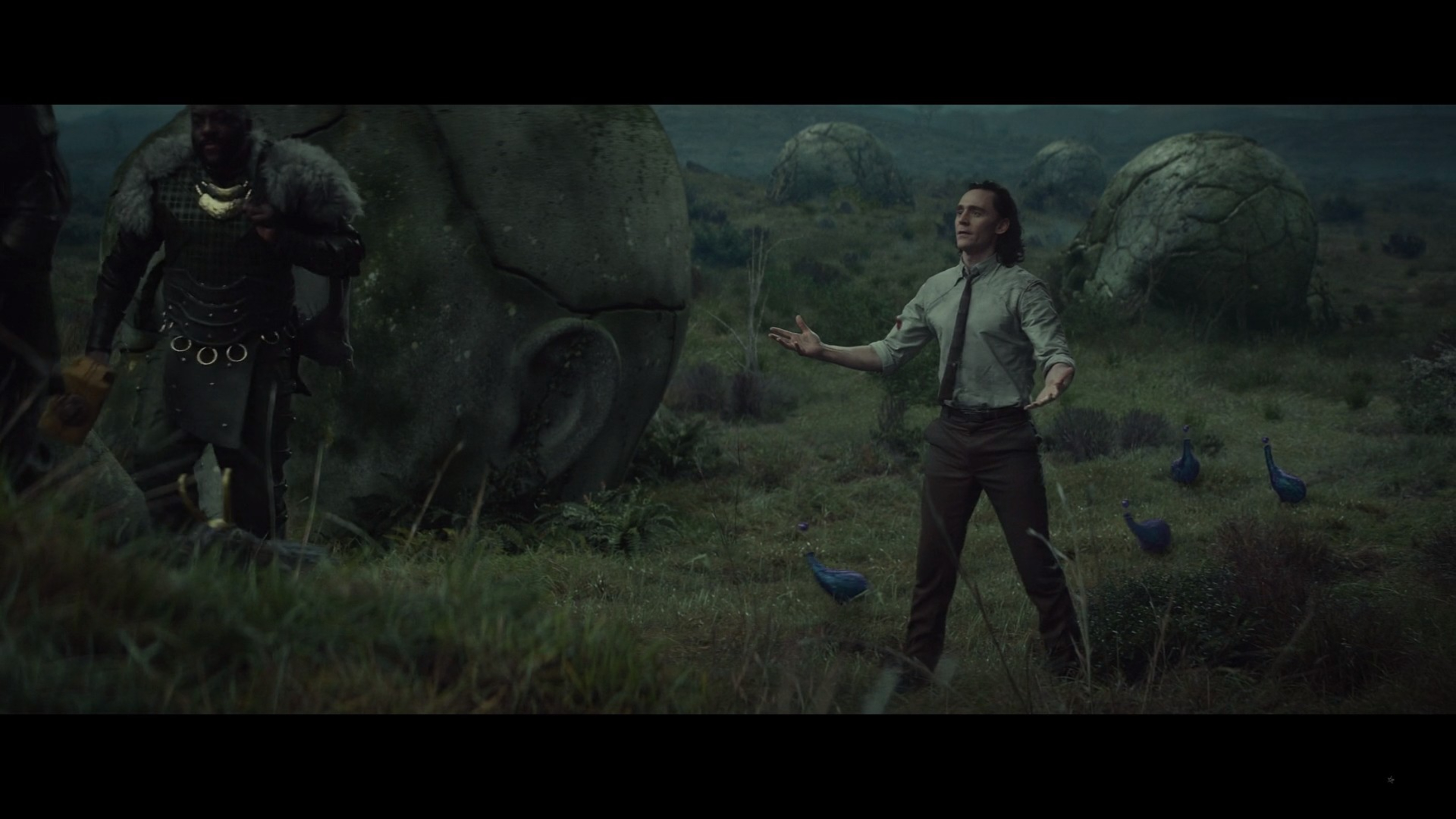 I also had a lot of fun doing the bandit suits (in Loki Episode 5). It was fun for me to research and it was fun for me to draw and it was fun for me to execute. It has the right amount of humour to it and it still kind of played into the Mad Max feel. They were the most fun.
Q: How much were you influenced by the comics or how much freedom did you have when working on the costumes for the many Loki variants?
There are several of those characters, including Classic Loki and Kid Loki, who are definitely rooted in their comics and it's very important to stick to that, I think. Again, especially with Classic Loki. It was a real joy to make him like the old-time 1950s comics and you know, just very classic.

The rest of them, we really got to run free and that's where it's really nice to have this established library of Loki knowledge and the Marvel comics.
There are things you can kind of take cues from because there's the wolf imagery and there are so many different parts of Loki that could be reimagined. We were able to create some new fun characters in that Loki Episode 5. It was a mishmash of classic and very true to the comics and some new flourishes.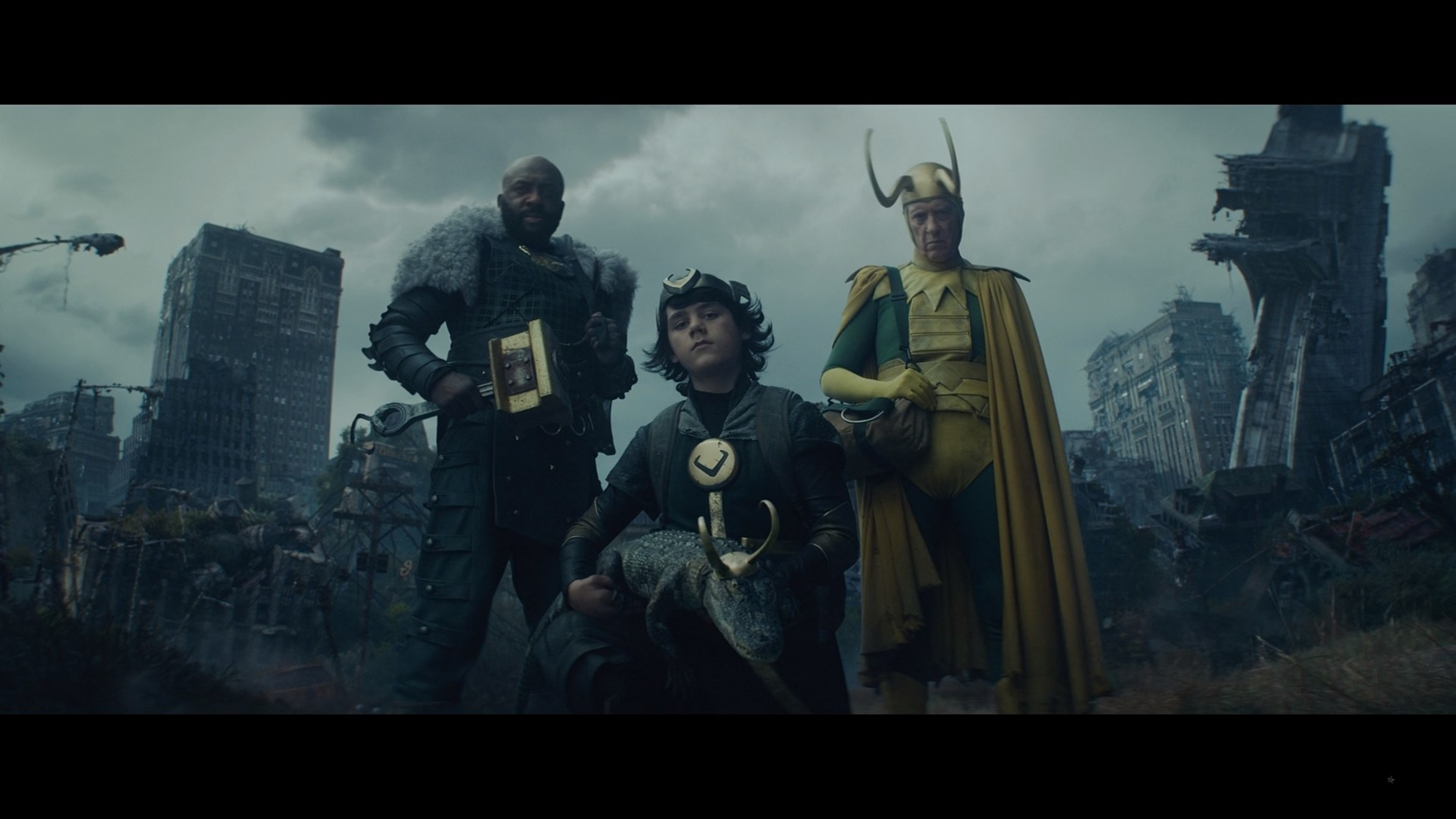 Q: Are there any other Marvel characters you would like to work on if given the chance?
I would really like to work on any of the other female Marvel characters. I'm interested in continuing with the female characters of Marvel.
Q: How does designing these costumes empower female characters?
I think that they empower me because they offer so many opportunities for new perspectives on female power. Whether that is not just through sexuality or appearance but also through a different place to find strength. Whether that is to actually give female characters a real backstory, it's extra important for me to make the choices in these characters feel purposeful and come from a real place of reason instead of arbitrary, which I feel has happened to many female characters in the past.
It's just that choices are driven by stereotypes. I mean, I think it's funny. There was something I did years ago that involved an office setting and there were both men and women in the office. They wanted the women to in a sweater. Why do the women have to be the only ones wrapped up in comfort blankets? In all reality, it would probably be the opposite. So, I like the idea that we can start to find these design choices that come from a place of reality and really give our female characters a real story and a real reason for their choices. Not just these stereotypes, and because we all have these stories in us, and they all contribute to what we wear, how we choose to portray ourselves.
I love that we have the choice to do that now.