The Malaysian elections happening this weekend, which means a new world order might happen. And just like any anime we've seen then and now, we can expect a lot of battle of wits between your Barisan Nationals to your Pakatan Harapans.
In fact, some of them are so outspoken and passionate about their ideals and self-serving needs, you'd swear they came out from the pages of a mangaka. Which begs the question that we want to ask: if real-life Malaysian politicians were anime characters, who would they resemble?
Here are our thoughts and picks:
Anwar Ibrahim = Vegeta from Dragon Ball Series
No matter how strong or powerful our Saiyan Prince is, he will always be number two behind Goku. Much like in real life, Anwar will somehow end up playing second fiddle to either Mahathir Mohamad's Son Goku or some other high-ranking flunkie flavour-of-the-week politician.
Mahathir Mohamad = Genryusai Yamamoto from Bleach
While super old, both Mahathir and Genryusai Yamamoto can still kick ass and take names. Both elderly men also have bloodstained pasts they rather not bring up: one basically ordered the genocide of a race called the Quincies which ends up biting him in the ass, while the other gave birth to Malaysian government cronyism which also bit him in the proverbial bum after he got elected Prime Minister of Malaysia (again!) in 2018.
Khairy Jamaluddin = Light Yagami from Death Note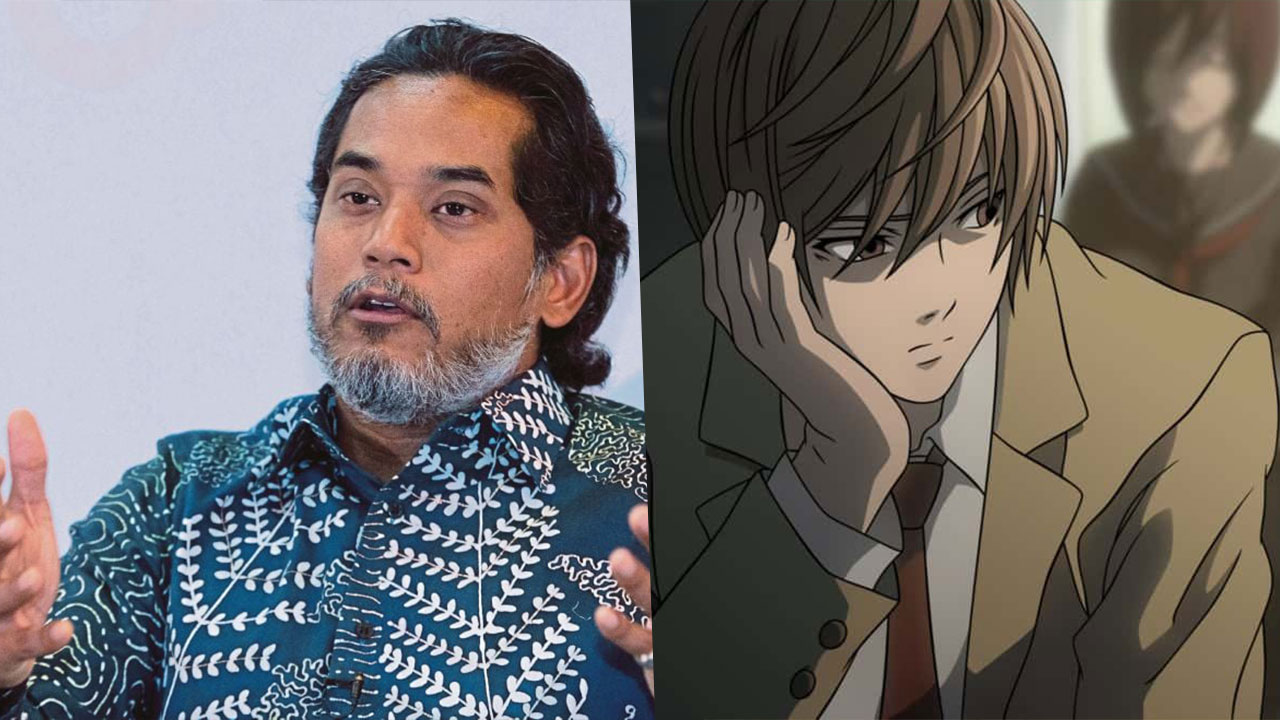 Once seen as the future of Malaysian politics, Khairy has got a lot of things set out for him. The son-in-law of a former Prime Minister, the Oxford graduate held numerous influential positions in whichever government was in power.  Seen by many as opportunistic, he also comes off as noble and progressive in front of many. Is he the future of Malaysia? Or its demise? Hard to say…
Syed Saddiq = Deku from My Hero Academia
The (relatively) fresh-faced Izuru "Deku" Midoriya and the leader of MUDA (Malaysian United Democratic Alliance), whom we've talked to before about Malaysia's esports future at one point, are one and the same, right down to how hard both men work to get to their current level as anime protagonist wunderkind.
Idealistic to a fault, Syed is seen by the younger generation as the future of Malaysian politics – as long as he sticks to the straight and narrow path. Perhaps instead of trying to be a copy of another All Might, it would serve him best to be his own person.
Gobind Singh = Nara Shikamaru from Naruto/Boruto
Both men may seem laid back and inactive by nature, but they're really the brains of the operation; the former for Pakatan Harapan and the latter for Konoha 11 and Sasuke Recovery Team. Leaders in their own right, both seem to be a step ahead when it comes to charting their destiny – only hindered by one main obstacle; fate didn't write them to be main characters.
Mohamad "Mat" Sabu = Yajirobe from Dragon Ball
The Pakatan Harapan rep who served as the Minister of Defense at one point reminds us of the ronin from the OG Dragon Ball. He spits facts and delivers countless mic-drop moments, constantly serving as comic relief in times that require levity. Like after the 19th of November.
Hadi Awang = Danzo from Naruto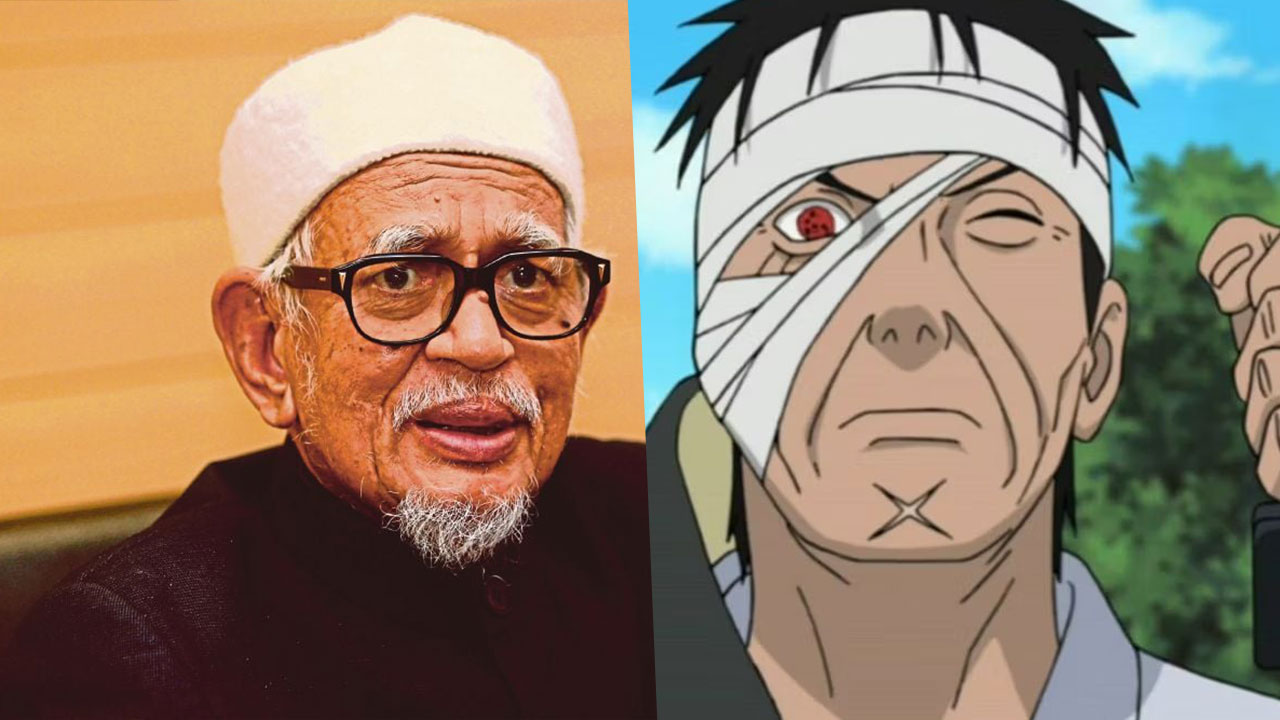 Both individuals are hardliners: folks who run a faction that strives to keep to the old ways without compromise. Hadi Awang himself has been a legacy member of the Malaysian Islamic Party since the days of old and strives to put down others who don't follow his metaphorical highway.
Rafizi Ramli = Bright Noa from Mobile Suit Gundam
Rafizi Ramli is a charismatic yet pragmatic representative of the People's Justice Party, a component party of the Pakatan Harapan. He also has his own book A Guide To Rebuilding Our Nation. He reminds us of a rather commanding officer of the Universal Century timeline of the eclectic Gundam series.
Zahidi Zainal = Borsalino/Kizaru from One Piece
A chief antagonist in a One Piece arc, Kizaru is laid-back and easygoing, but is a beast when the going gets tough and isn't afraid of getting his hands dirty, calling innocent folks out to be liars and dissenters. Sounds like what a typical politician would be like, which is a trait that is in short supply in the muddy local political scene these days. Heck, the two of them even spit when they talk!
Lim Guang Eng = Nobita from Doraemon
The Pakatan Harapan/DAP politician just looks like him. We've got nothing else.
Do you agree with these crazy picks? If yes or no, do give a shout-out on our website (register here), Twitter, Facebook, and even our YouTube page.
All in all, this piece was made in the spirit of fun. We really don't think Anwar is the perennial number two – he is his party's de facto leader anyway – nor Mahathir pulling-off a Genryusai to live for over 2000 years. Or will he? Of course, if you want to see a Malaysian political future that isn't as over-the-top and unstable as your favourite anime fight scene and climax, you should vote for your preferred party and candidate in your constituency on the 19th November.  Do your part, and make your vote count. Here's a full list of constituencies to keep you further informed.