Bungie revealed a ton of information about Destiny 2's latest expansion, The Witch Queen.
Destiny 2: The Witch Queen will feature a new story campaign that will be pretty action-packed, similar to other single-player campaigns like in Doom (2016) and Titanfall 2.
Savathûn's Throne World, a pocket Hive dimension she runs, will be the main setting for the expansion, with the Hive Guardians and new Lucid Brood being the main enemies you will fight against.
Savathûn's new enemies will be using the Light against the Guardians, and you by extension. Savathun herself is important in Destiny's lore, since she's the Taken King Oryx's sister and clearly wants revenge. And yes, the new Hive Guardians have their own equally creepy Hive Ghosts.
New weapons include the Glaive, which has good utility melee and ranged attacks. You have to build your own Glaive in the game, meaning weapon-crafting will be a main thing in the expansion. Yep, you can build your own weapon with certain parameters, and the more you use them, the more powerful they get. The new expansion will have its own slew of new Exotic weapons and Throne World weapons; they'll be revealed closer to the game's release month.
Destiny 2: The Witch Queen also introduces a new Legendary Mode difficulty. It will feature harder enemies and limited respawn points. The new difficulty will scale according to your group.
In addition, Bungie will be celebrating its 30th anniversary by bringing in some cool loot and statues for players to buy. Oh, and the Gjallarhorn will be making its return in Destiny 2 starting December since its prolonged absence.
Destiny 2: The Witch Queen will be out on 2nd February, 2022 for PC, as well as Xbox and PlayStation consoles. The Collector's Edition will have a replica of the Hive Guardian's Ghost.
Is Destiny 2's Story Over?
Far from it, but its main story arc will end. After Witch Queen, Bungie will be releasing two more expansions: Lightfall and The Final Shape. The latter will be the last game in the Light and Dark story arc built upon in Destiny 2.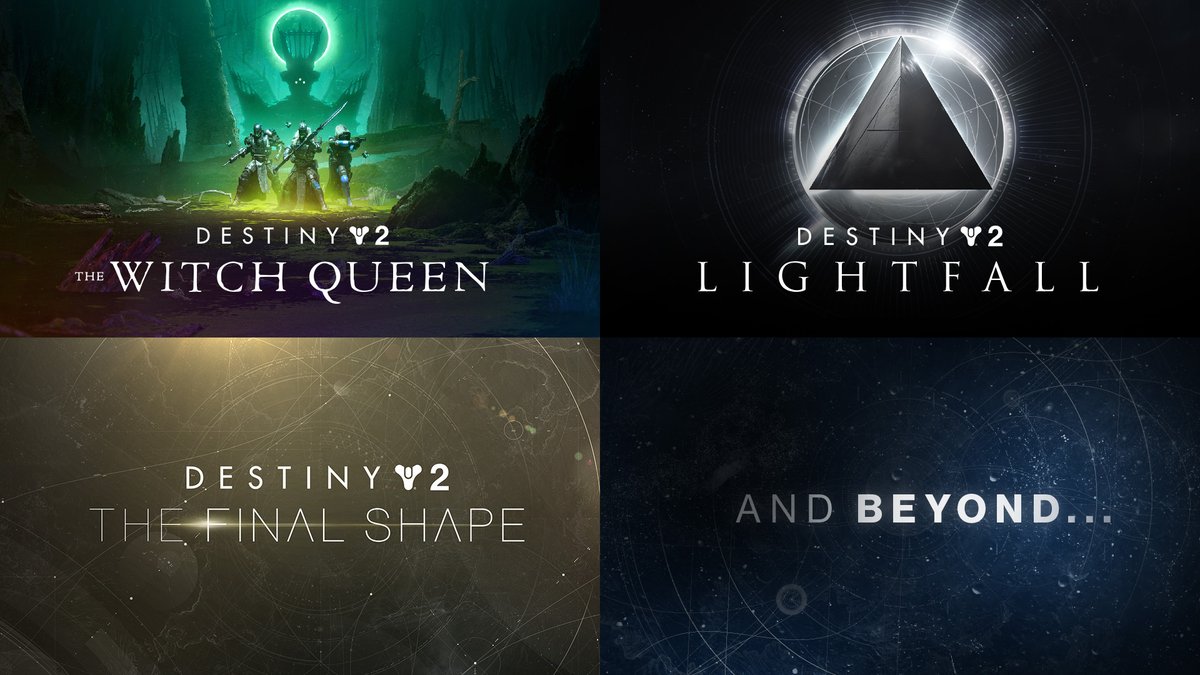 However, the game itself will still go on even with that major story conclusion; this isn't the game going in sunset.