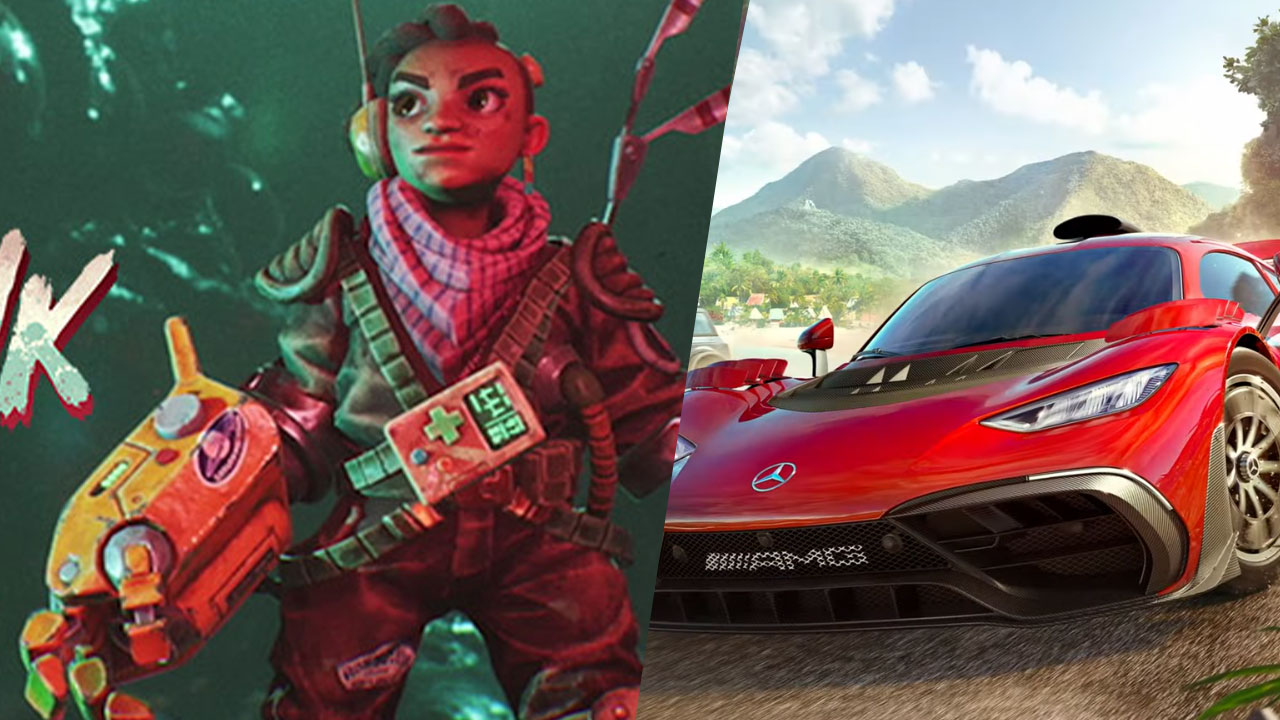 by in
Gamescom 2021 has started, with Xbox leading the charge. Here are the new games, Xbox Game Pass news, and updates they have announced so far.
Dying Light 2
The Techland folks showcased some new Dying Light 2 gameplay. It's a lot more parkour, combat, and zombie-killing, which is fine by us. The game will still be out later this December.
Microsoft Flight Simulator
The Top Gun Maverick DLC is still on the way; the game's creative director Jörg Neumann said that the movie is still under wraps, so they can't say more beyond reminding us that it's coming out later in 2021. The latest update beefs up the European and German regions of the game in celebration of Gamescom 2021.
The game's Reno Air Race DLC will be out Fall 2021; players can race against each other in a new competitive mode.
Into The Pit
It's Doom with wizard powers and roguelike elements. Out this 19th October.
A S***Load Of Indie Games Ready At Launch
The following titles will be on Xbox Game Pass Day One.
-Archvale
-Next Space Rebels
-Midnight Fight Express
-Dodgeball Academia
-Bushiden
-Flynn
-unpacking
-Signalis
-Unsighted
-Chinatown Detective Agency
Age of Empire IV
Age of Empire IV just released a new trebuchet video that teaches people why this weapon of history kicked ass back in the day. The game is coming out on 24th October.
Wasteland 3 DLC
Titled Cult of The Holy Detonation, Inxile is working hard to make this a packed DLC for Wasteland 3. The storyline this time is about the Cheyenne Mountain Complex and its new denizens: the DLC title's cult that want to share their radiation powers to the world, whether they want to or not.
Of course, you need to stop them. You can access the DLC once your character is at level 16. It'll also feature epic boss battles and more creative missions that require your ranger's coordination and teamwork. The base game is available now on Xbox Game Pass, so you can pick up the DLC on 5th October.
Sea of Thieves' New Borderlands-Influenced Ship
Starting today until 7th September, you can get your hands on a new pirate ship that's Borderlands-themed via the Making Mayhem event.
State of Decay 2: Homecoming
New weapons, 6 new maps, and new zombies will be the new features for this upcoming State of Decay 2 expansion. It will be out this 1st September.
Stray Blade
An action-packed RPG in the veins of Dark Souls and From Software titles. Features customizable characters & combat styles, epic boss fights, a time cycle where the world goes forward and advances even if you die and resurrect yourself via magic. Coming next year, 2022.
Crusader Kings 3
Not a port, by the way. This version of Crusader Kings 3 is going to have console controls.
Psychonauts 2
Just a launch trailer for you to enjoy, spy motifs and all. Here's what we thought about the game.
The Gunk
From the folks who made the Steamworld games (Steamworld Dig, Steamworld Heist, and so forth) are making an Xbox exclusive 3D platformer called The Gunk. You play as someone who is given cleanup duty, tasked with getting rid of the Gunk that's polluted and tainted the former paradise of the planet you're on.
Looks promising, though we'd rather see more of its hooks & features. The Gunk will be out this December.
Forza Horizon 5
You can preorder this Forza Horizon 5 Xbox Series controller right now. Also, here are the game's cover cars in action: the Mercedes-AMG One, and the 2021 Ford Bronco Badlands.