Activision Blizzard may not be catching the break it needs given recent controversies. So here's another one.
Twitter user Jessica Gonzalez, a senior test analyst at Blizzard, recently posted complaints about Blizzard being discriminating and negligent toward its breastfeeding workers. Women who wish to breastfeed their children were not given sufficient amenities to do this. Examples include:
Rocky and unstable furniture.
Power outlets for breastfeeding tools being fire hazards.
Insufficient storage space in the refridgerators.
Sanitation standards are not being kept.
Male employees stealing lactating colleague's breast milk.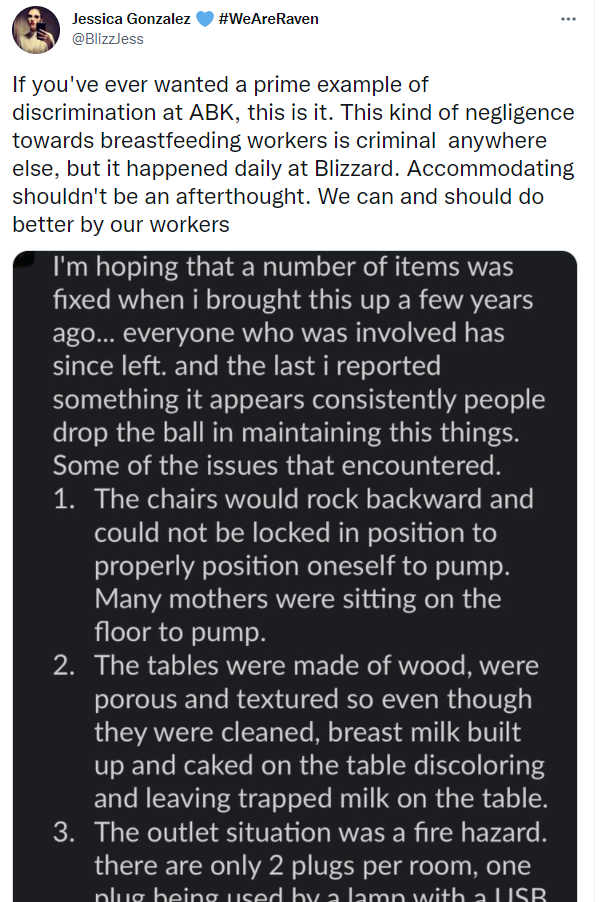 Activision Blizzard has yet to release an official statement about this turn of events.
Related