Spider-Man No Way Home is finally here. It's arguably the biggest movie in the Marvel Cinematic Universe since 2019's Avengers Endgame, and in some ways, it might even be more significant. I'll be discussing and breaking down some of the important points from the movie below, as well as the movie's two post-credits scenes.
If you're looking for a non-spoiler review, you can head on over here. One last warning; this article will be revealing all the spoilers from the movie. Now's your last chance to leave if you haven't watched the movie or want to avoid spoilers. If not, then read on, fellow true believer.
Matt Murdock's First Official Appearance In The Marvel Cinematic Universe
It just goes to show how well-oiled the Marvel Studios marketing machine truly is. It was only earlier this month in December 2021 that Marvel Studios head Kevin Feige confirmed that Charlie Cox would officially reprise his role as Matt Murdock AKA Daredevil AKA the Man Without Fear. What we didn't know then was how soon that would happen.
It's not a coincidence either, as Vincent D'Onofrio recently reprised his role as Wilson Fisk AKA the Kingpin from Netflix's Daredevil series, making his MCU debut in Hawkeye Season 1 Episode 5. That's already two characters from the Marvel Netflix universe officially joining the MCU. Nothing's stopping Krysten Ritter from coming back as Jessica Jones, or Jon Bernthal as the Punisher. The possibilities are endless.
In a scene that lasts only several minutes in the living room of the Parker home, Charlie Cox's Matt Murdock appears as the lawyer representing Peter Parker in the case against him (Mysterio framed him for his death and the drone attack in London). Nothing much really happens in this scene, but one highlight is when a Mysterio supporter throws a brick through a window and Matt Murdock catches it with amazing reflexes, which impresses even Peter Parker.
Tobey Maguire And Andrew Garfield's Spider-Men Assemble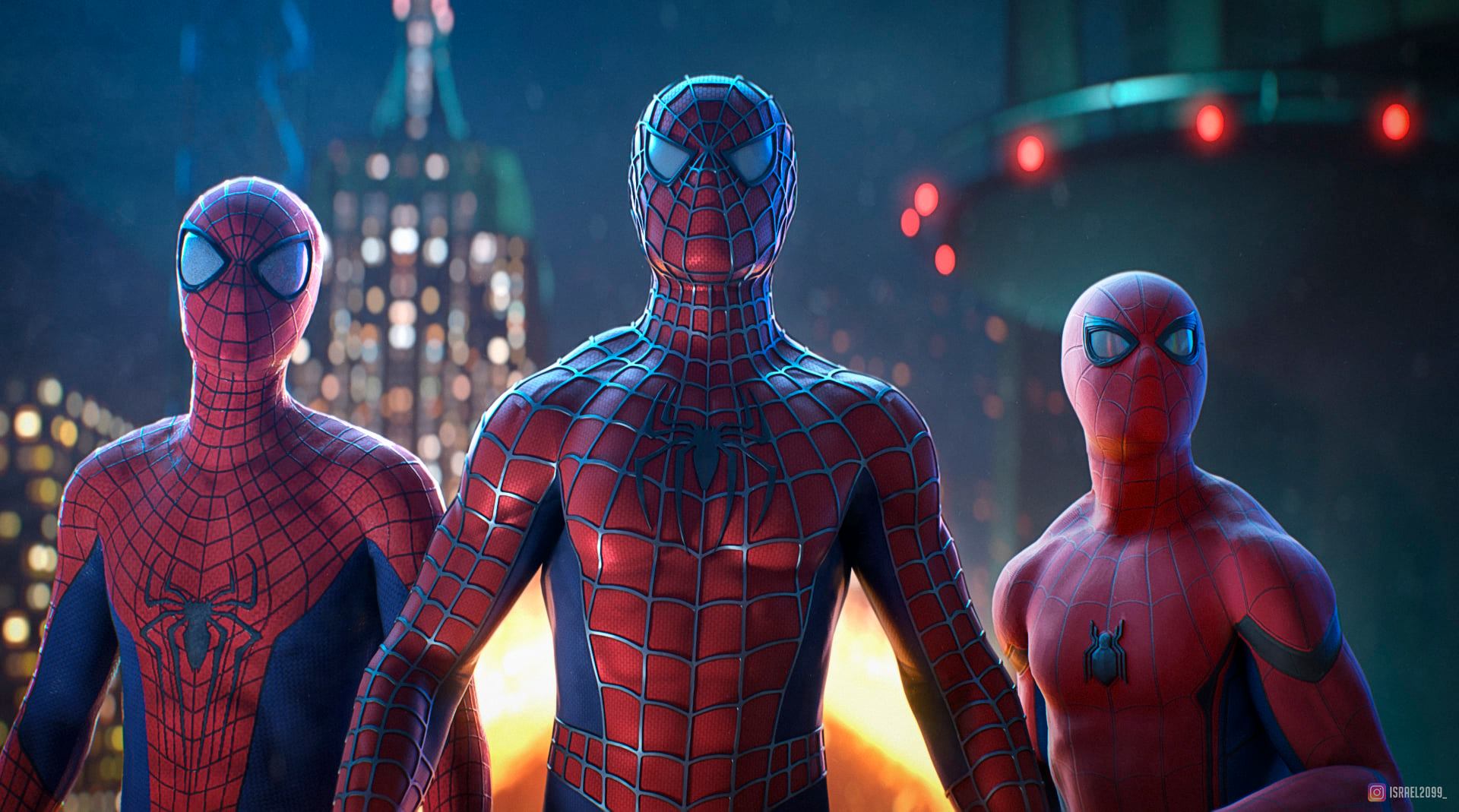 The rumours were true after all. Tobey Maguire and Andrew Garfield do reprise their roles as the Spider-Man from their respective universes. In Spider-Man No Way Home, it's actually Jacob Batalon's Ned Leeds who accidentally summons them via Doctor Strange's magic ring portals (he intended to open a portal to Tom Holland's Peter Parker).
In later scenes, it's confirmed that these are both Spider-Men as they would be now. What I mean is that this much older Tobey Maguire's Spider-Man is the one after the events of Spider-Man 3, and he also confirms that he's still with Mary Jane-Watson all these years later, which is a sweet little fact for fans to hold onto.
Meanwhile, Andrew Garfield's Spider-Man also confirms that he's already experienced Gwen's death, which happened in The Amazing Spider-Man 2. I'm pointing this out because all the villains who appear in Spider-Man No Way Home (Green Goblin, Doctor Octopus, etc.) were taken from points in the past before they died, which is not the case for both Spider-Men (who were taken as they are in present time).
For me, the best moment is when Andrew's Spider-Man, who's clearly still dealing with trauma from the death of Gwen Stacy, redeems himself by being the one who saves MJ from falling to her death. It's such an emotional scene, especially for fans of this version of the web-head.
At the end of the movie, they return to their respective universes. Oh, and they also confirmed that there are no Avengers in their universes. When Tom Holland's Peter told them that he was an Avenger, they didn't even know what an Avenger is. Perhaps we might see them again in a live-action Spider-Verse movie? Fingers crossed.
Wong Is Now The Sorcerer Supreme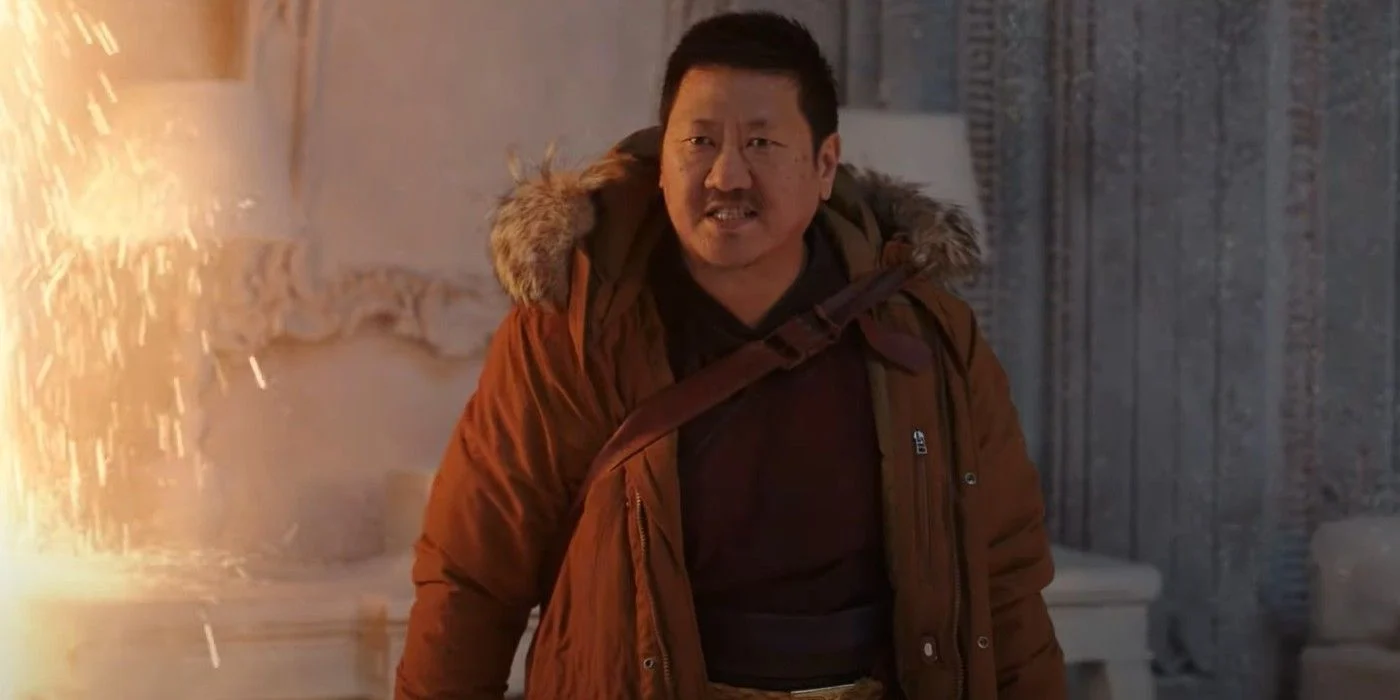 Ever since the events of Avengers Endgame, we've seen Wong play a more active role while we've seen relatively little of Doctor Strange. We saw Wong in Shang-Chi And The Legend Of The Ten Rings, taking charge of the Abomination's training and then the investigation of the origins of the Ten Rings. Now we know why he was the one doing all that and not Doctor Strange.
In Spider-Man No Way Home, Doctor Strange himself confirms that he is no longer the Sorcerer Supreme, due to the fact that he was gone for five years after the Blip/Thanos Snap. As a result, Wong apparently officially replaced him and is now the Sorcerer Supreme. There have been several occasions in the comics where Doctor Strange momentarily or temporarily loses his title as Sorcerer Supreme, so this isn't exactly completely unprecedented. He could always regain the title in the future, perhaps as soon as Doctor Strange In The Multiverse Of Madness.
The Death Of Aunt May
In a heartbreaking twist of fate, Green Goblin manages to kill Aunt May (Marisa Tomei). Before she dies, she imparts the iconic line, "With great power, there must also come great responsibility" to Tom Holland's Spider-Man, cementing this as essentially the MCU's equivalent of the death of Uncle Ben or Gwen Stacy for Tom Holland's Spider-Man.
In A Tragic Twist, The World Forgets Who Peter Parker Is
Initially, it was Peter Parker who made Doctor Strange's original spell to make the world forget that Peter Parker is Spider-Man to go awry. That mistake led to the spell summoning everyone who knows that Peter Parker is Spider-Man into their universe, including the five antagonists of Spider-Man No Way Home (Doctor Octopus, Green Goblin, Lizard, Electro, and Sandman). In order to stop more beings from the multiverse from breaking into their universe, Peter agrees to let Doctor Strange make the world forget about Peter Parker.
This plan works, but unfortunately, at the end of Spider-Man No Way Home, no one in the world knows who Peter Parker is. They've lost all memories of Peter Parker, including MJ (Zendaya), Ned Leeds (Jacob Batalon), Happy Hogan (Jon Favreau), and of course, heroes like Doctor Strange as well. Not only did Tom Holland's Peter lose his Aunt May, but he also lost all his other friends and loved ones.
Spider-Man No Way Home Ends With A Clean Slate And A Brand New Classic-Inspired Suit For Tom Holland's Spider-Man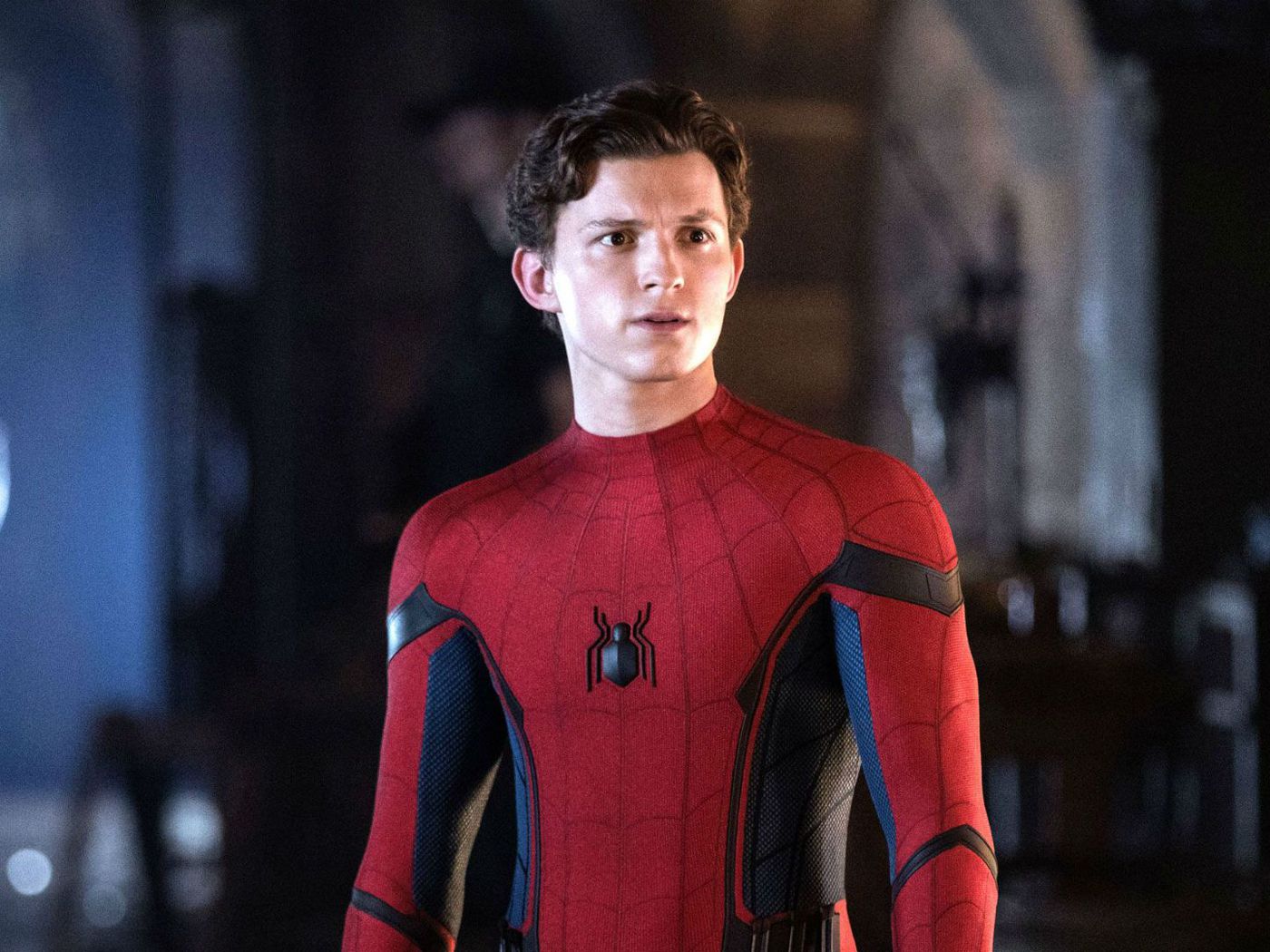 Even with all that pain and suffering for Tom Holland's Spider-Man, the movie ends on a somewhat hopeful note for the character. He starts life with a clean slate, as we see him renting a room for himself, and making a brand new suit without any fancy Stark suit. This is important because it means that Tom Holland's Spider-Man has finally grown worthy and independent enough not to rely on Stark's tech or anyone else.
In the final moments of the movie, he dons a brand new suit that looks inspired by the classic red and blue theme, similar to Andrew Garfield's version. However, this looks like it's probably going to be the most comics-accurate live-action suit ever for Spider-Man. Unfortunately, the final scene sees him swinging across New York in a scene that's reminiscent of the ending to the original Sam Rami Spider-Man film, but the camera never gives us a complete view of the suit in its entirety.
It looks like we'll have to wait for the next Spider-Man movie, with a new trilogy already confirmed to be in the works by Sony Pictures producer Amy Pascal.
Spider-Man No Way Home Post-Credits Scene 1: Venom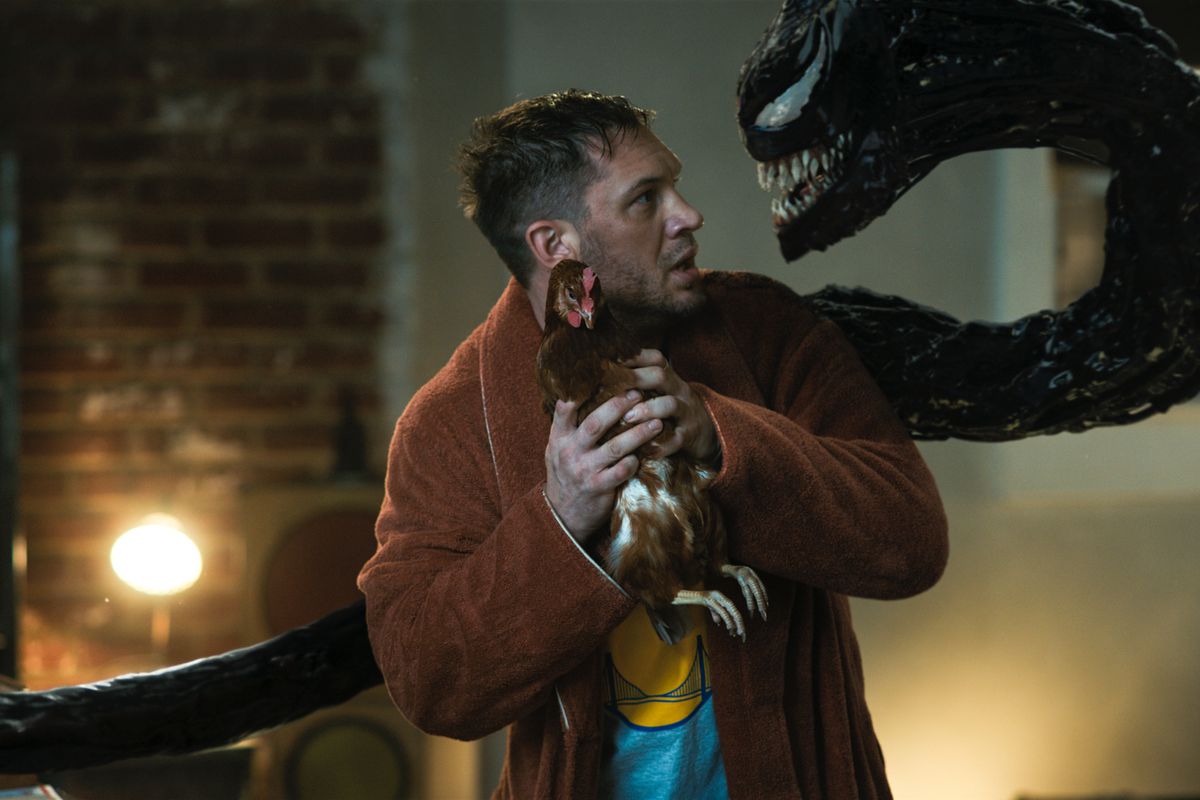 In the first post-credits scene, we see Eddie Brock in a bar in the MCU learning about the Avengers and Thanos. Then, he suddenly gets transported back to his own universe (Sony's Spider-Man Universe) but not without accidentally leaving behind a small piece of the Venom symbiote in the MCU.
This will probably have big ramifications for future Spider-Man films. Maybe we'll finally have another black suit symbiote Spider-Man in Spider-Man 4, albeit a proper one this time, please. The one in Sam Raimi's Spider-Man 3 was barely a symbiote suit; it was more like the normal Spider-Man suit simply painted black.
Spider-Man No Way Home Post-Credits Scene 2: Doctor Strange In The Multiverse Of Madness Trailer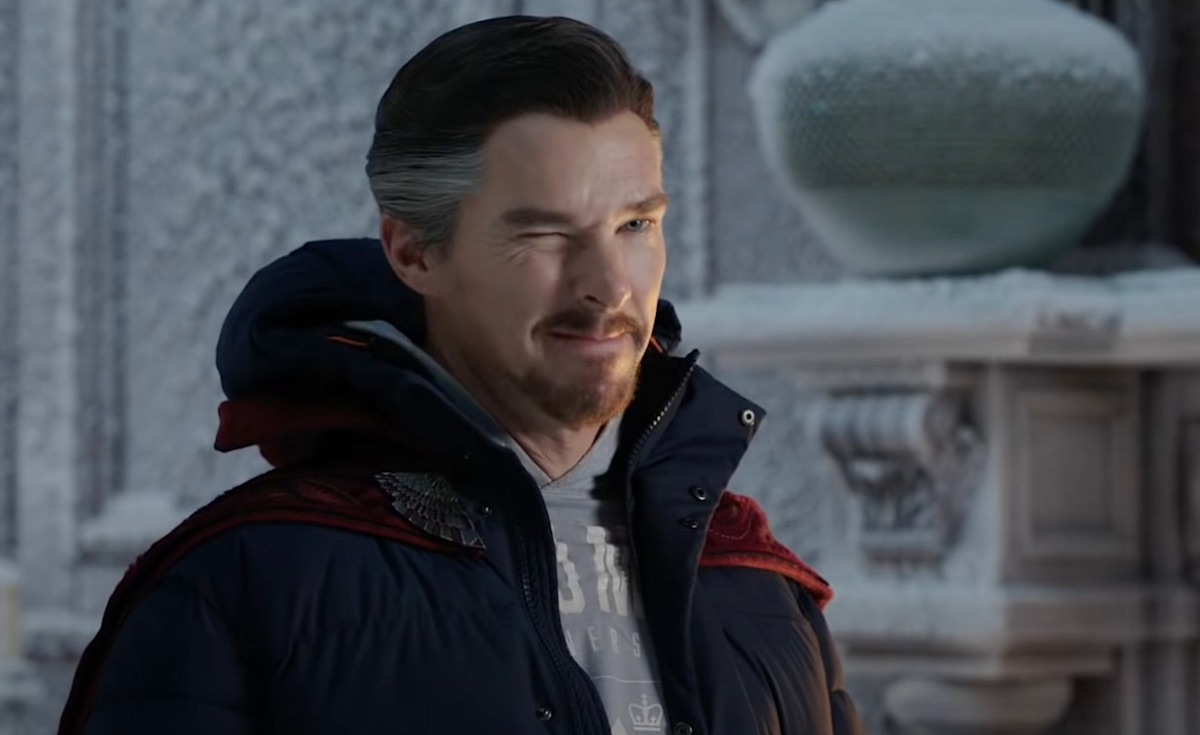 This is a huge one. The second Spider-Man No Way Home post-credits scene is a trailer of Doctor Strange In The Multiverse Of Madness.
Surprise!
However, until the full trailer officially releases, I won't be able to do a detailed breakdown of the Doctor Strange In The Multiverse Of Madness trailer. I'll elaborate here on what I remember seeing from the trailer, as a lot of it were quick cuts that were too fast to properly see.
The trailer begins with a live-action version of what happened in Marvel's What If…? Episode 4. If you don't remember, a Doctor Strange variant destroyed his own universe by going back in time and changing the Absolute Point (a fixed point in a timeline). This Doctor Strange variant also absorbed dark magic and beings to become powerful.
He's not entirely evil though, as he helps defeat Infinity Ultron, Killmonger and Arnim Zola in their attempt to conquer the multiverse. At the end of Marvel's What If…? Season 1, he was in charge by keeping the pocket dimension containing Killmonger and Arnim Zola safe to keep them from escaping.
What does it mean that he'll be in Doctor Strange In The Multiverse Of Madness? Surely, that must mean another threat to the multiverse? Of course, it's not a coincidence that we also see none other than Shuma-Gorath in Doctor Strange In The Multiverse Of Madness as well.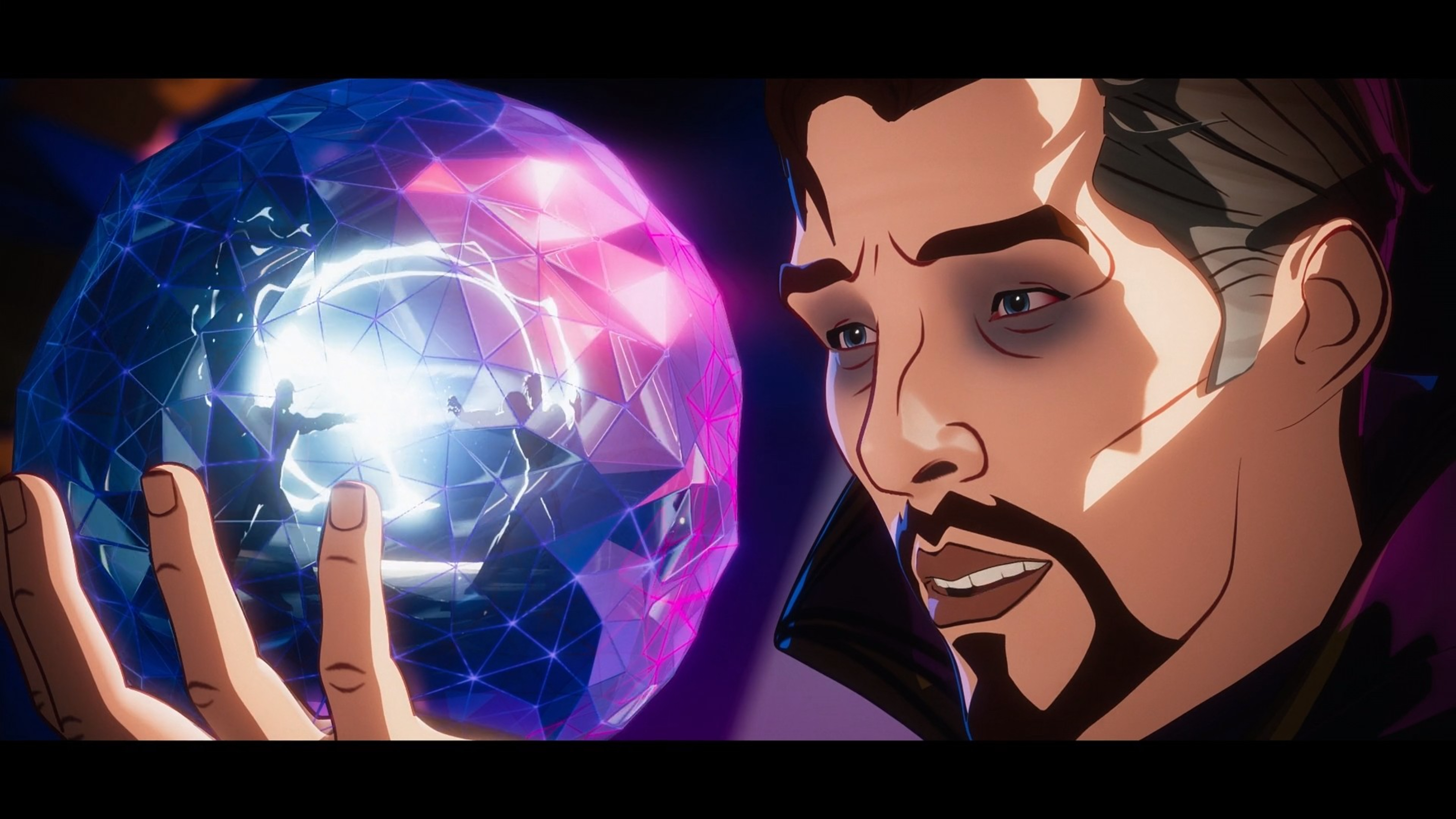 Shuma-Gorath is an ancient force of chaos, the immortal, nigh-invincible, and godlike ruler of nearly a hundred alternate universes, capable of energy projection, shapeshifting, teleportation, levitation, altering reality, and sympathetic magic, among many other feats.
He is one of the Old Ones (or Many-Angled Ones), so he's basically like Cthulhu from Lovecraftian lore. He even looks the part with one eye and tentacles.
However, in Marvel's What If…? Episode 1, we only see the tentacles and no eye so the monster is not confirmed to be Shuma-Gorath. Still, it could very well be. What else could it be? An octopus?
Plus, Shuma-Gorath is one of several villains that I predict could potentially be in 2022's Doctor Strange In The Multiverse Of Madness.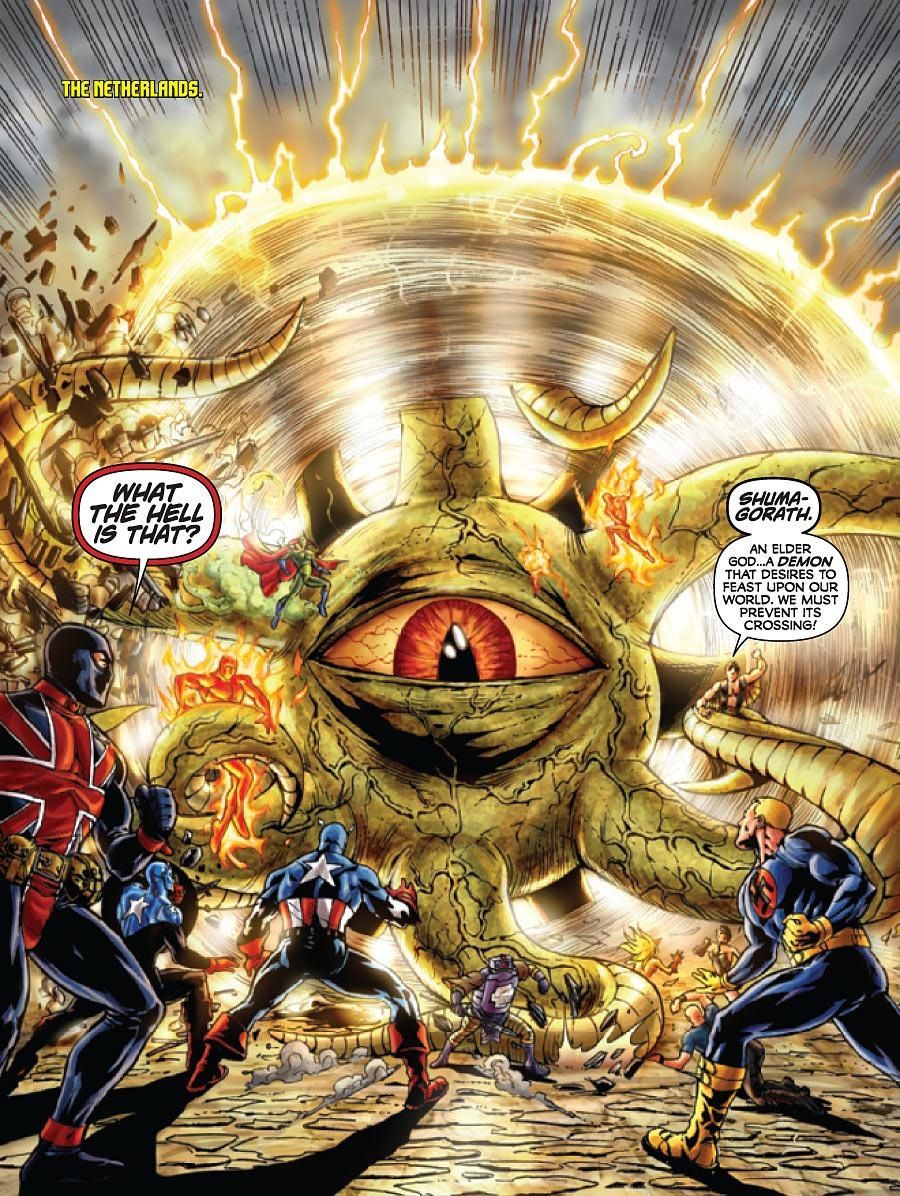 In the Doctor Strange In The Multiverse Of Madness trailer, we see Doctor Strange asking Wanda for help with the multiverse. Perhaps to fight against Shuma-Gorath, since the MCU version of Wanda has already been confirmed to be a user of chaos magic.
The last time we saw Wanda was in WandaVision Episode 9, with Wanda somewhere in a remote location near the mountains (Wundagore Mountain?), sitting on a porch sipping a drink before we see an astral projection of the real Wanda who is reading the Darkhold. We then hear the sounds of her children screaming for her help.
However, in the trailer, she looks more 'normal' and less unstable. Doctor Strange does mention 'Westview' when he says that what he needs help with has nothing to do with that, which means that he does know what transpired in WandaVision.
In the Doctor Strange In The Multiverse Of Madness trailer, we also catch a glimpse of America Chavez (or Miss America, but she rarely goes by that superhero name). Who is she? Well, she will be played by Xochitl Gomez, and the upcoming movie will be her MCU debut. In the comics, America Chavez is from the Utopian Parallel, a reality that is out of time and in the presence of the being known as the Demiurge (who Wanda's son, William 'Billy' Kaplan, is destined to become).
She later joins the Young Avengers, along with Kate Bishop and others. She is super strong and she can fly, but what makes her unique is that she can open star-shaped portals to other universes, which means that she can easily traverse the multiverse, something that even Doctor Strange finds hard to do.
Last but not least, Karl Mordo finally returns as he makes an appearance in the trailer. The last time we saw him was in 2016's Doctor Strange, where he vowed to hunt down all magicians and sorcerers who practice unnatural magic. According to him, Doctor Strange is one of those people. However, it's weird that it's taken him this long to go after Doctor Strange.
In the trailer, he says this to Doctor Strange:
"I hope you understand the greatest threat to our universe is you."
That's actually when the trailer ends with the MCU's Doctor Strange meeting the aforementioned Doctor Strange Supreme (see above) from Marvel's What If…? series.
Another interesting bit in the trailer includes a scene where Christine Palmer (Rachel McAdams) gets married to Doctor Strange.
What Will Happen In Doctor Strange In The Multiverse Of Madness?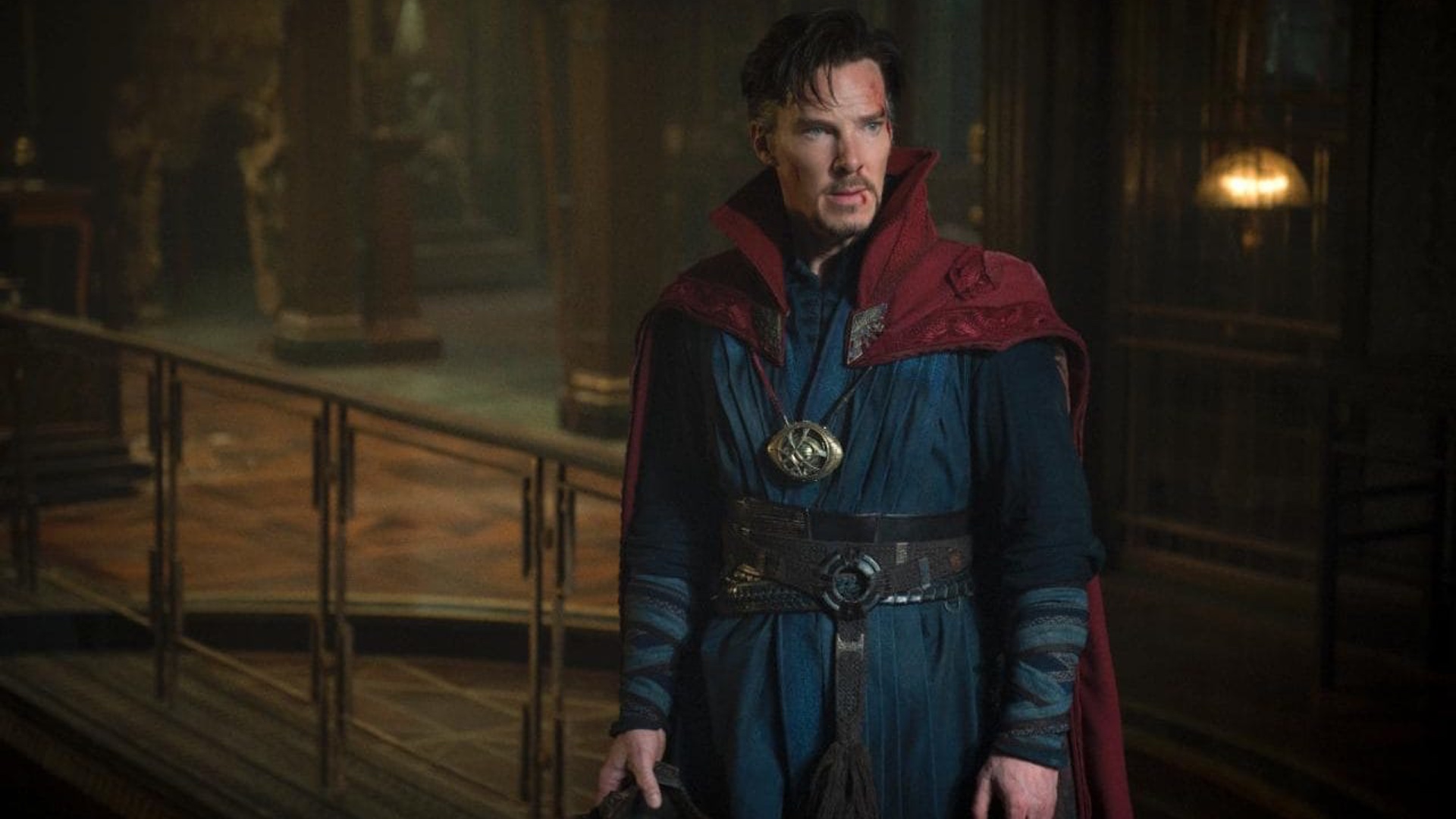 Obviously, there's too little and too early to say too much about what will happen in Doctor Strange In The Multiverse Of Madness. It is slated to release on 6 May 2022, so we still have a while yet before it comes out. Marvel will probably still have a few cards up their sleeve to reveal before and leading up to Doctor Strange In The Multiverse Of Madness.
We'll probably be getting a few more Disney+ series before that movie, including Moon Knight, She-Hulk, Ms. Marvel and more. All I can say for now is that it's a damned good time to be a comic book fan, and I'll be there with you guys for everything Marvel-related.
Until then, Excelsior!