The first episode of The Book Of Boba Fett Season 1 is now streaming on Disney+ Hotstar Malaysia. I'll be discussing heavy spoilers so if you haven't seen it or want to avoid spoilers, now's your chance to stop reading.
The Book Of Boba Fett finds legendary bounty hunter Boba Fett and mercenary Fennec Shand navigating the galaxy's underworld when they return to the sands of Tatooine to stake their claim on the territory once ruled by Jabba the Hutt and his crime syndicate.
It stars Temuera Morrison and Ming-Na Wen. Jon Favreau, Dave Filoni, Robert Rodriguez, Kathleen Kennedy and Colin Wilson are the executive producers. Karen Gilchrist and Carrie Beck serve as co-executive producers, with John Bartnicki producing and John Hampian as co-producer. There will be seven episodes in the first season.
You can check out my previous breakdowns of Hawkeye Episodes 1 and 2 here, Episode 3 here, Episode 4 here and Episode 5 here.
In addition, you can check out my previous breakdowns of Marvel's What If…? Episode 1, Episode 2, Episode 3, Episode 4, Episode 5, Episode 6, Episode 7, Episode 8 and Episode 9 here.
If you haven't, you can check out my previous breakdowns and easter egg articles for WandaVision Episode 1 and 2, Episode 3, Episode 4, Episode 5, Episode 6, Episode 7, Episode 8 and Episode 9.
For The Falcon And The Winter Soldier, you can check out my previous breakdowns for Episode 1, Episode 2 and Episode 3, Episode 4, Episode 5 and Episode 6.
For previous breakdowns of Loki episodes, check out Episode 1 here, Episode 2 here, Episode 3 here, Episode 4 here, Episode 5 here and Episode 6 here.
Episode 1 Starts By Showing Us Boba Fett In A Bacta Tank
We see what looks like Boba Fett recovering in a bacta tank. To those unfamiliar, a bacta tank is a cylindrical tank into which anyone can be submerged for extensive exposure to bacta, which is a fluid or liquid that could accelerate healing and treat major injuries in the Star Wars universe.
This is taking place after the events of The Mandalorian Season 2, as Boba simply chooses to sleep in a bacta tank but is already with Fennec Shand on Tatooine.
A Flashback To Star Wars Episode II Attack Of The Clones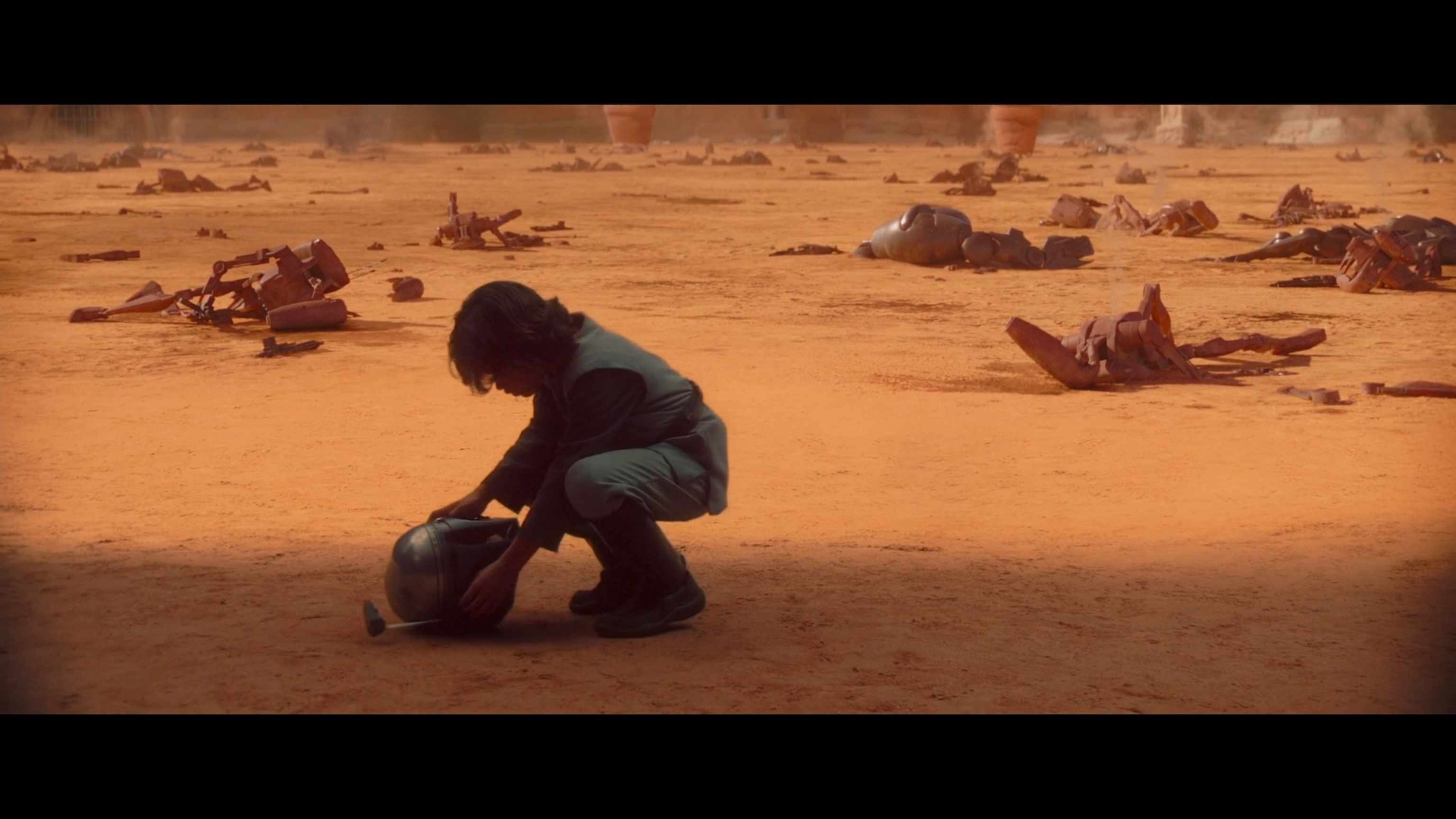 During his recovery in the bacta tank, Boba Fett remembers the moment when his father, Jango Fett, was killed by Jedi Master Mace Windu during the events of Star Wars Episode II Attack Of The Clones. As a reminder, Boba Fett is a clone of Jango Fett, whom Jango raised as a son.
The Insides Of A Sarlacc Pit And How Boba Fett Escaped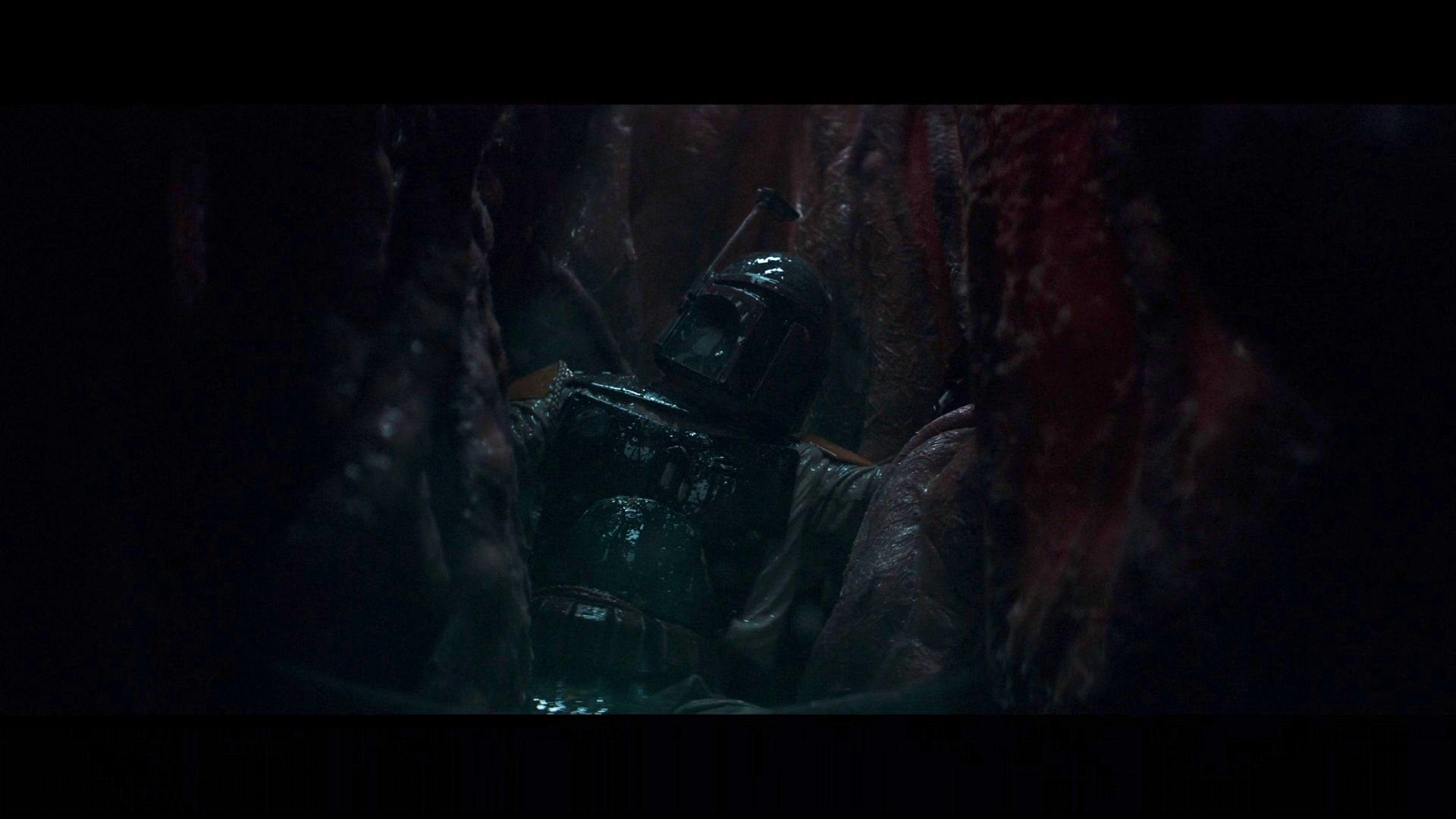 This is it, folks. For the first time in the new Star Wars canon, we get to see the insides of a Sarlacc Pitt and witness exactly how Boba Fett escaped the stomach of the monster and survived.
How?
He found a dead Stormtrooper inside the Sarlac Pit's stomach and took his life support breathing apparatus. He then used his flamethrower to burn his way out.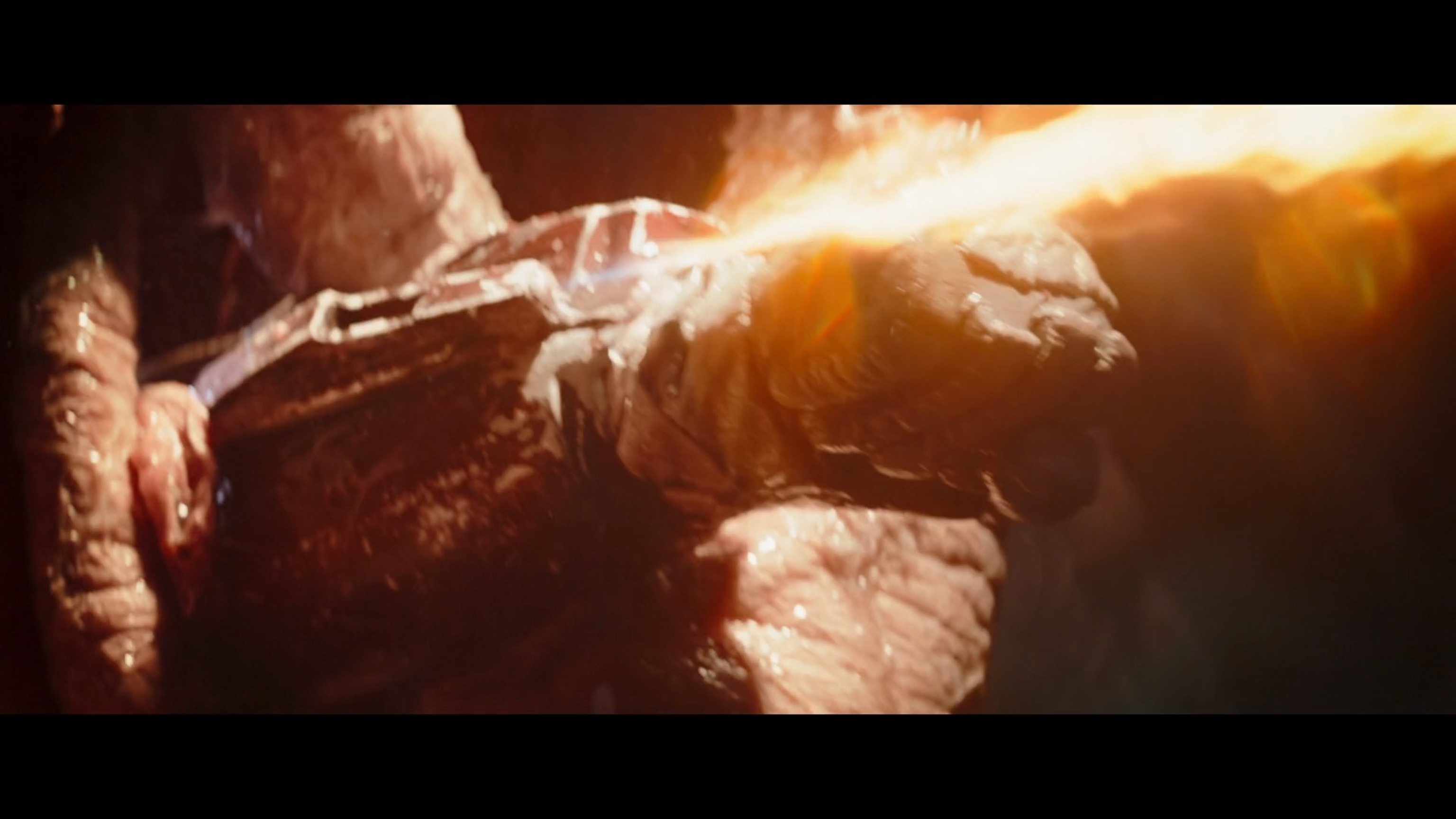 He then literally digs himself out of the Sarlac Pit.
A Bunch Of Jawas Looted Him, Which Is How He Lost His Armour And Why He Went Looking For It In The Mandalorian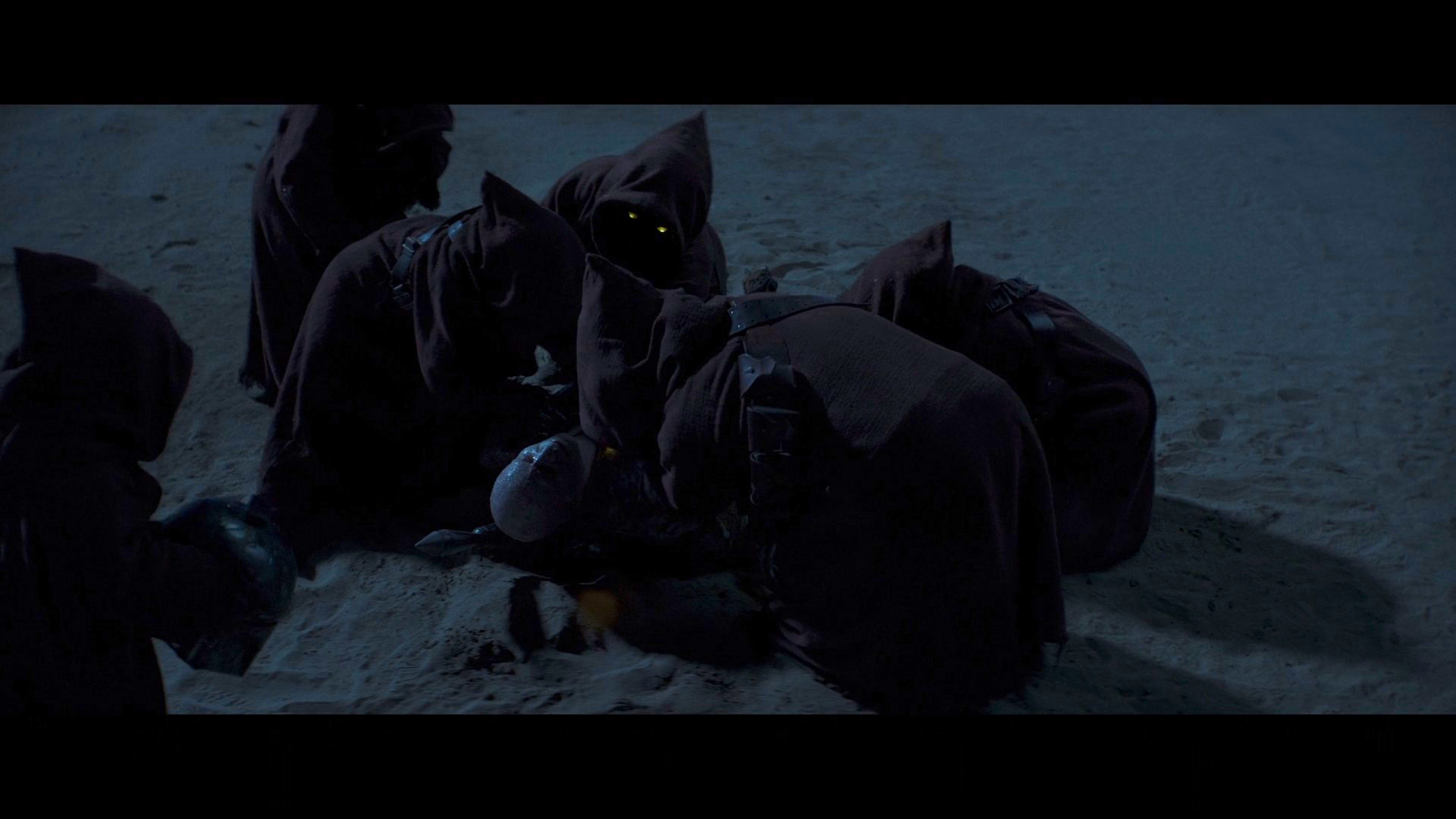 We originally met Boba Fett in The Mandalorian as he was on a quest to find his lost armour. Now we know why and how that started. A bunch of sneaky Javas looted his unconscious body after he escaped the Sarlacc Pit.
A Bunch Of Tusken Raiders Revived Boba Fett, Intending To Turn Him Into A Slave
Boba Fett is discovered by a bunch of Tusken Raiders, who revives him from his unconsciousness. However, they're taking him in to be a slave. For those unfamiliar, the Tusken Raiders are known to be slavers. The most notable example of this was when they took Shmi Skywalker (the mother of Anakin Skywalker) as a slave, which caused her death and led to Anakin turning to the Dark Side.
Boba Fett Saved The Tusken Child From A Sand Monster, But It's Unclear If He's Immediately Free Or Still A Slave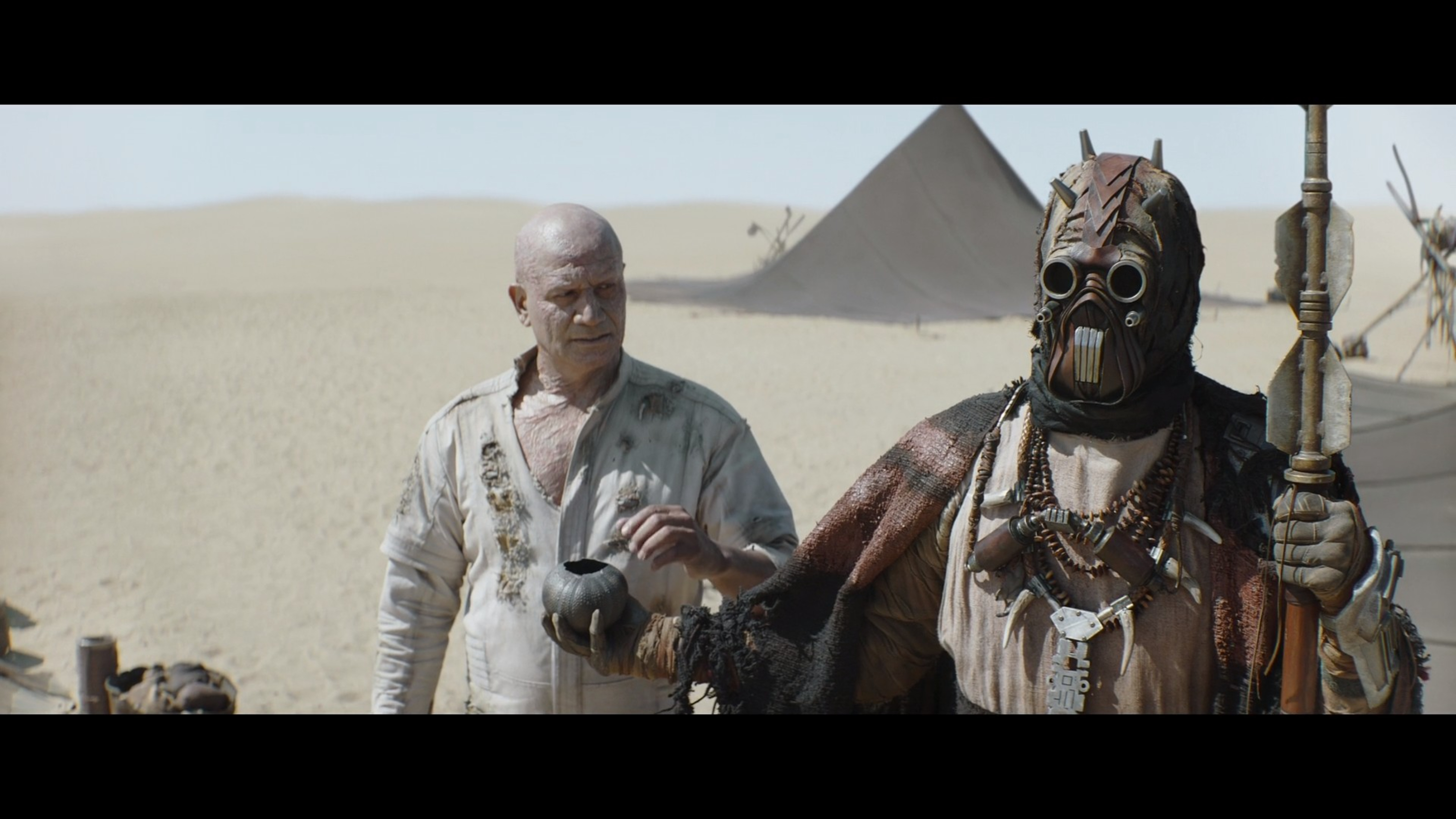 At the end of the Episode 1 flashbacks, we see Boba Fett saving the Tusken child from a ferocious sand monster. When they returned to the Tusken camp, the Tuskens celebrate the death of the sand monster, and the Tusken leader approaches Boba to give him some water.
However, it's unclear if he's already considered freed just for saving the Tusken child or if he's freed by his actions. Maybe the flashbacks will continue in the next episode.
Cameos By Max Rebo And Figrin D'an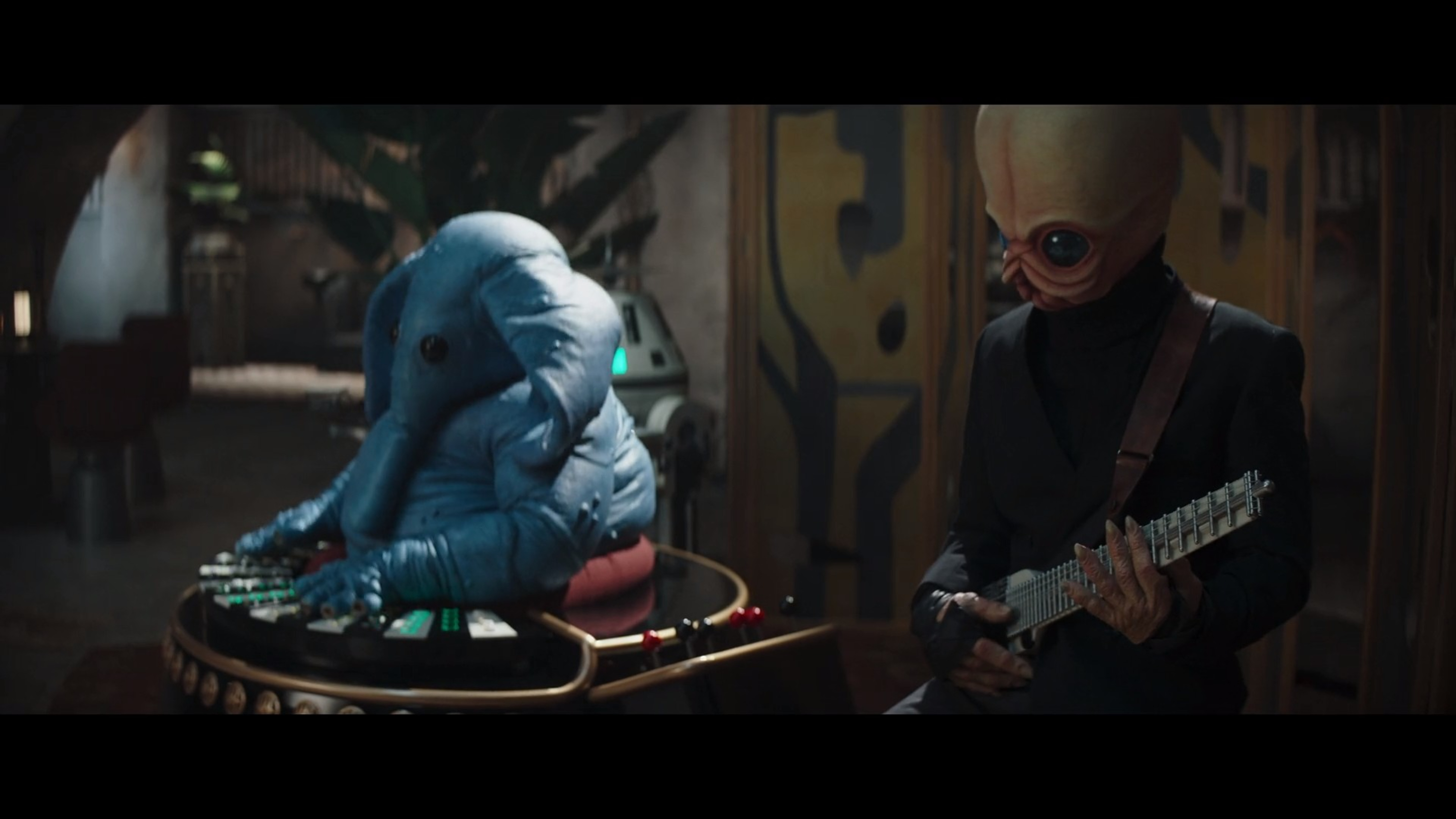 Any Star Wars worth his salt would recognize these two, as well as the Cantina Theme. It's Max Rebo (the blue one) of the Max Rebo Band and Figrin D'an (the other one) of Figrin D'an And The Modal Nodes.
Max Rebo was last seen in Star Wars Episode VI Return Of The Jedi while Figrin D'an was last seen in Star Wars Episode IV A New Hope.
In this scene, they're both playing a remix of the Cantina Theme.
A More Prominent Japanese Influence Than Ever Before, First Use Of Daimyo In The Star Wars Universe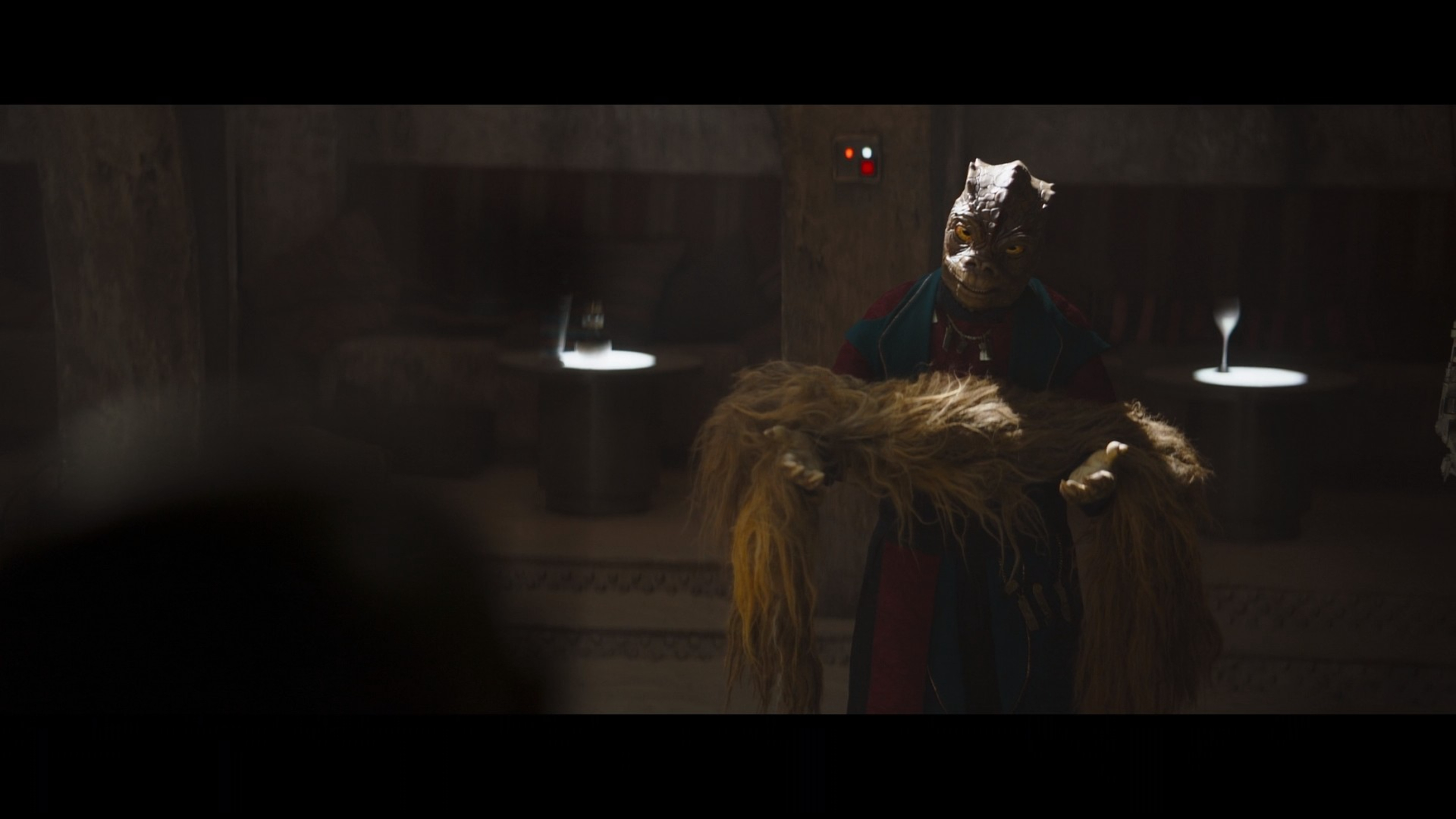 When the Trandoshan leader Dokk Trassi came to pay tribute to Boba Fett, he referred to Boba as a "Daimyo". That's the first time Daimyo has been used in the Star Wars canon.
Daimyo is a Japanese word to refer to feudal lords who were vassals of the Shogun in Japan. They're basically the Japanese equivalents of Dukes or Lords from England, and they usually had lots of power and wealth.
The creation of the Star Wars franchise as a whole was inspired by classic Akira Kurosawa films and other aspects of Japanese culture, but this is the first time in Star Wars canon that a Japanese word is used almost verbatim as its meaning in the real world.
Maybe using the word Daimyo is nothing more than the writers of The Book Of Boba Fett paying tribute to Japan and Japanese culture for its influence in building the Star Wars universe. Perhaps they're more open to this after the release of the Star Wars Visions anime anthology series, which fully embraced Japanese culture and elements.
The Gamorreans From Star Wars Episode VI Return Of The Jedi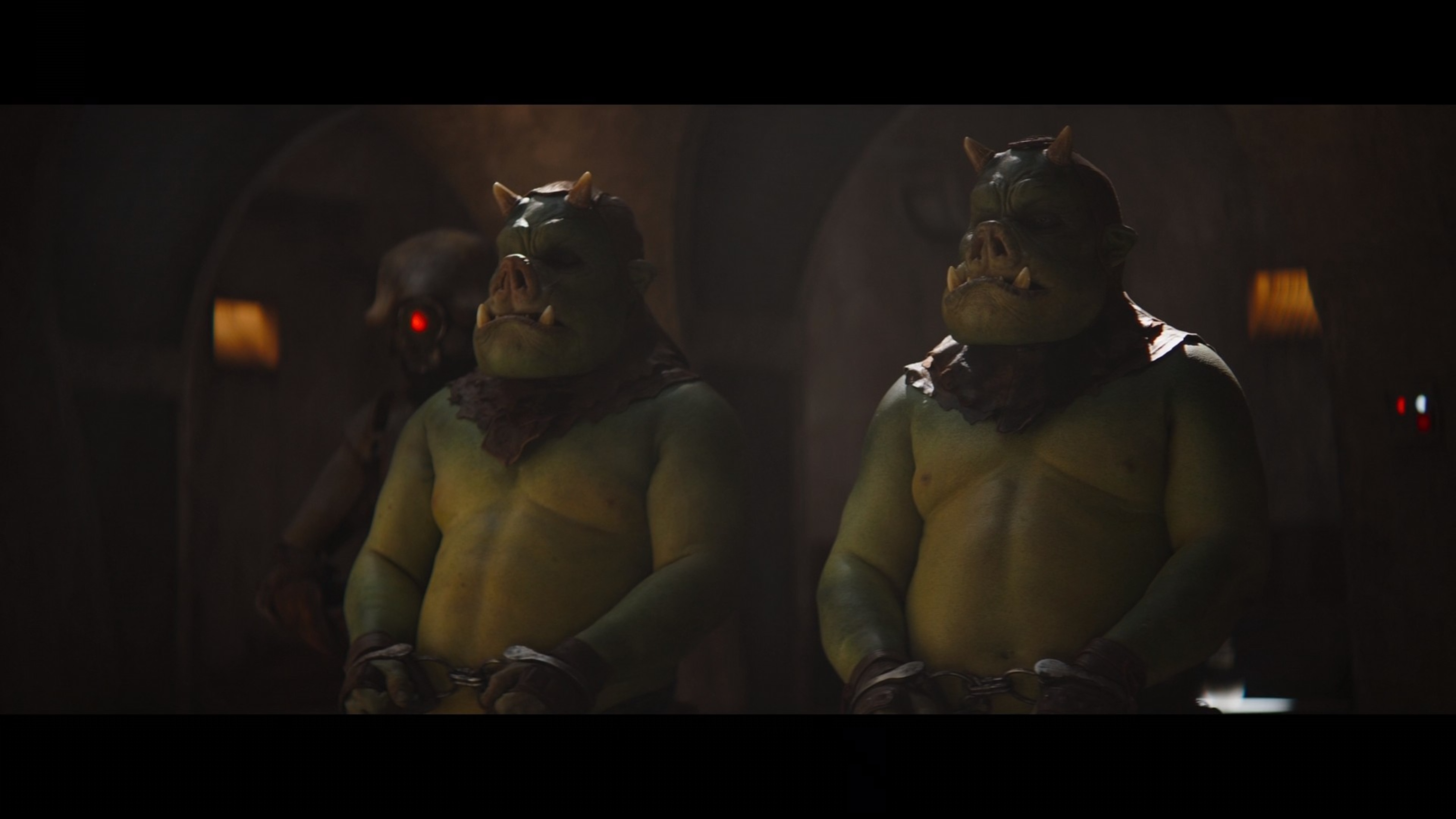 Back in Star Wars Episode VI Return Of The Jedi, these Gamorreans were the guards in Jabba's palace. Now, Boba hires them to be loyal to him.
Who Sent The Assassins To Kill Boba Fett?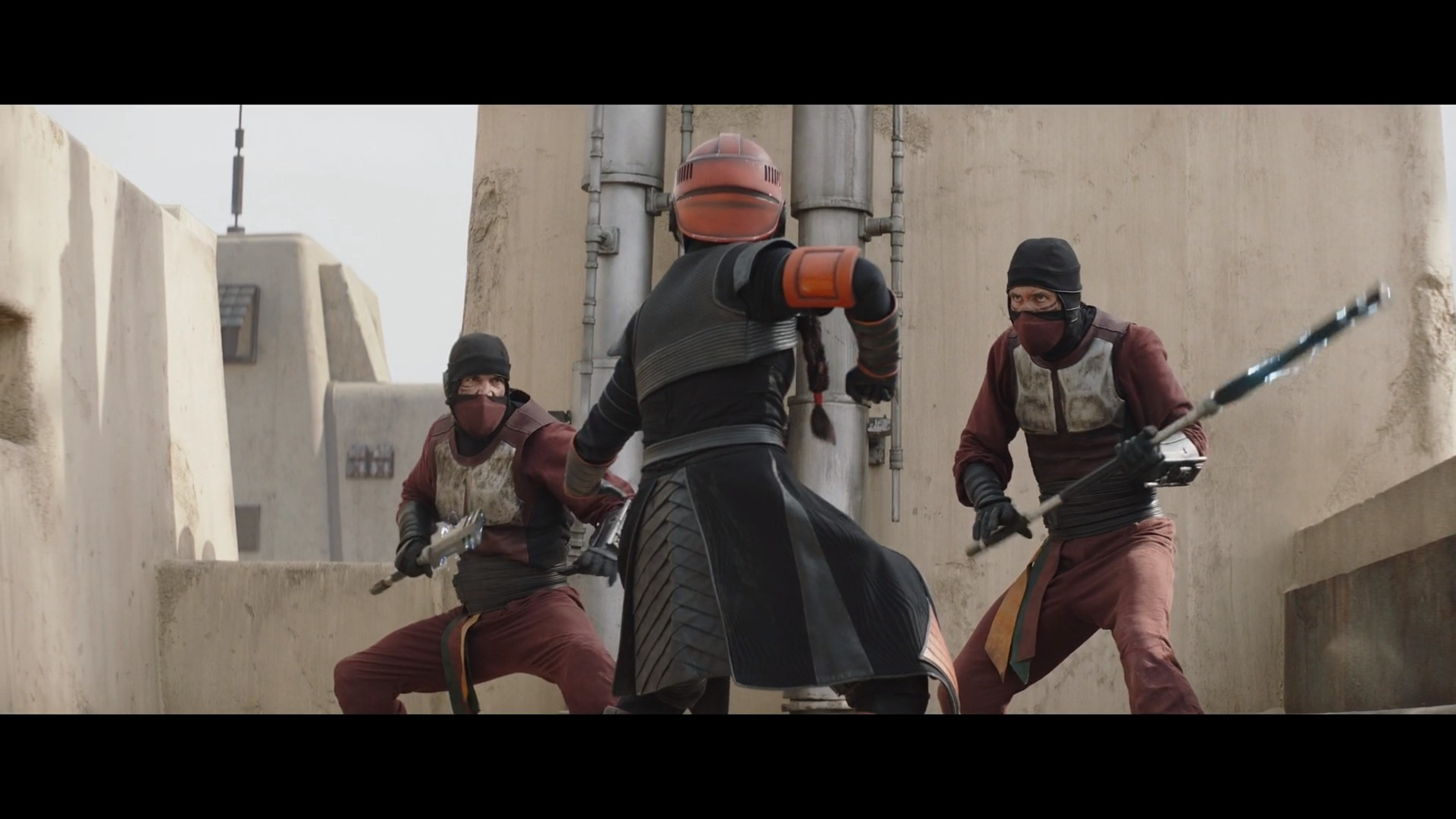 Nothing much happens in this first episode, besides Boba and Fennec going around consolidating their power base. However, the biggest question is this; who sent the assassins?
The answer to that might be one of the rival criminal syndicates or organizations in the Star Wars universe, but which one? Maybe it's Crimson Dawn? Crimson Dawn is currently getting the spotlight in the Crimson Reign storyline currently ongoing in the Star Wars comics published by Marvel. In those comics set during the Galactic Empire era, Crimson Dawn was rising again and led by Qi'ra, the former lover of Han Solo who was played by Emilia Clarke in 2016's Solo A Star Wars Story.
However, this all remains speculation for now. It might be any rival criminal syndicate for now. We have six episodes to go, so strap in for a ride, folks. Until next time, excelsior!