Let's face it: everybody loves Resident Evil: Village's Lady Dimitrescu, the Tall Vampire Lady people seem to simp on. She's tall, domineering, classy, and will relentlessly chase you down and will disembowel you with her Tyrant claws.
If you rather have such an alluring/imposing figure but minus the killing, you can buy a 3-foot statue of her, courtesy of manufacturer PureArts. There will be 766 of these statues available for ordering. You can pose the statue to either have her claws or a cigarette holder. It also has a removable hat and custom-tailored cloth dress, as well as a pretty hefty price tag of US$1,500. Only 100 exclusive variants with a replica Resident Evil Village metal key are being made, with 666 of them without the key.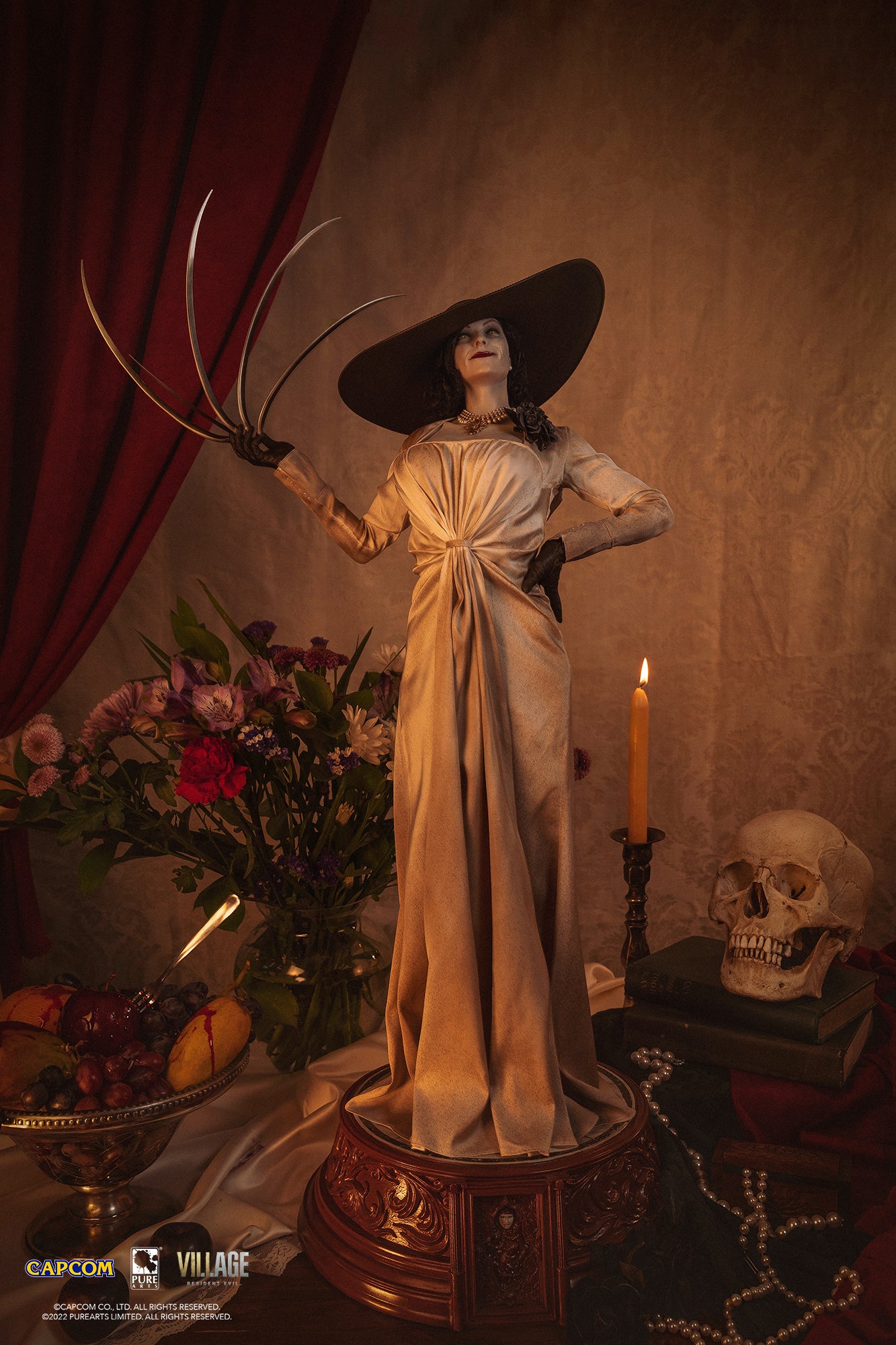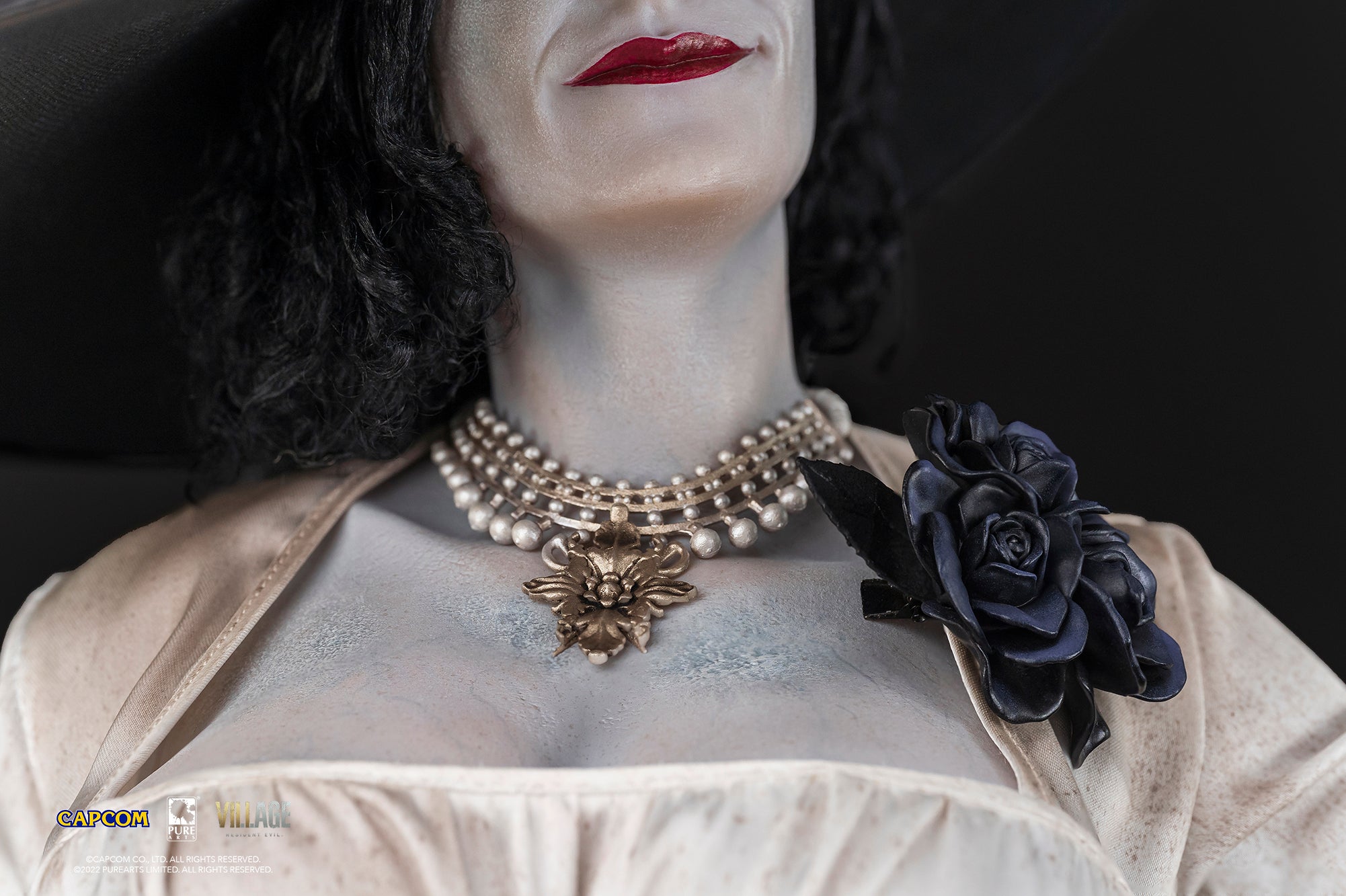 We're not sure if they allow shipping to Malaysia or Southeast Asia, but you can try your luck by preordering here. Either way, the statue will make for a lovely conversation piece. Or a makeshift gargoyle statue to scare people away. It's as least classy than the horny anime pose Tifa statue.