This guide is still under development; we may add in more Operators as we play Rainbow Six: Extraction further post-launch.
After many hours playing Ubisoft's latest co-op shooter, we have come to the conclusion that there's a modicum of fun in this by-the-numbers game. Part of the fun is seeing the many Operators and their abilities in play.
In Rainbow Six: Extraction, you'll need to level up most of them in your group so you have a steady pool of them in case one of them goes MIA from a botched run; this tends to happen if you're playing solo on a higher difficulty. And just like other online shooters, some Operators are better equipped than others.
But first, here's a tip on how to level up fast.
When on a mission, you should attempt to take down enemies from a distance and in a stealthy fashion. This means extra points for doing so, meaning more XP when you cash out via extraction.
Fortifying passageways, healing yourself/allies, tagging and pinging enemies, and reviving downed teammates also contributes to your XP.
The easiest mission types to farm are: Triangulation, Nest Tracking, Biopsy (pictured above), and Specimen. They just require you to either run to three specific locations in a generous time limit, sneak up and tag eggs, sneak-kill a giant monster, or lure monsters via loud noises to the nearby extraction point.
You can also "farm" in the Aberrant Nests mission. When the green eggs in this mission type are spawning enemies, you can spend the time killing what comes out.
Do Studies. No, not read up on Rainbow Six: Extraction lore; we mean do minor tasks and tallies in specific areas for extra XP.
With that said, here are the best Operators to start the game off with and to get to Level 10.
Ela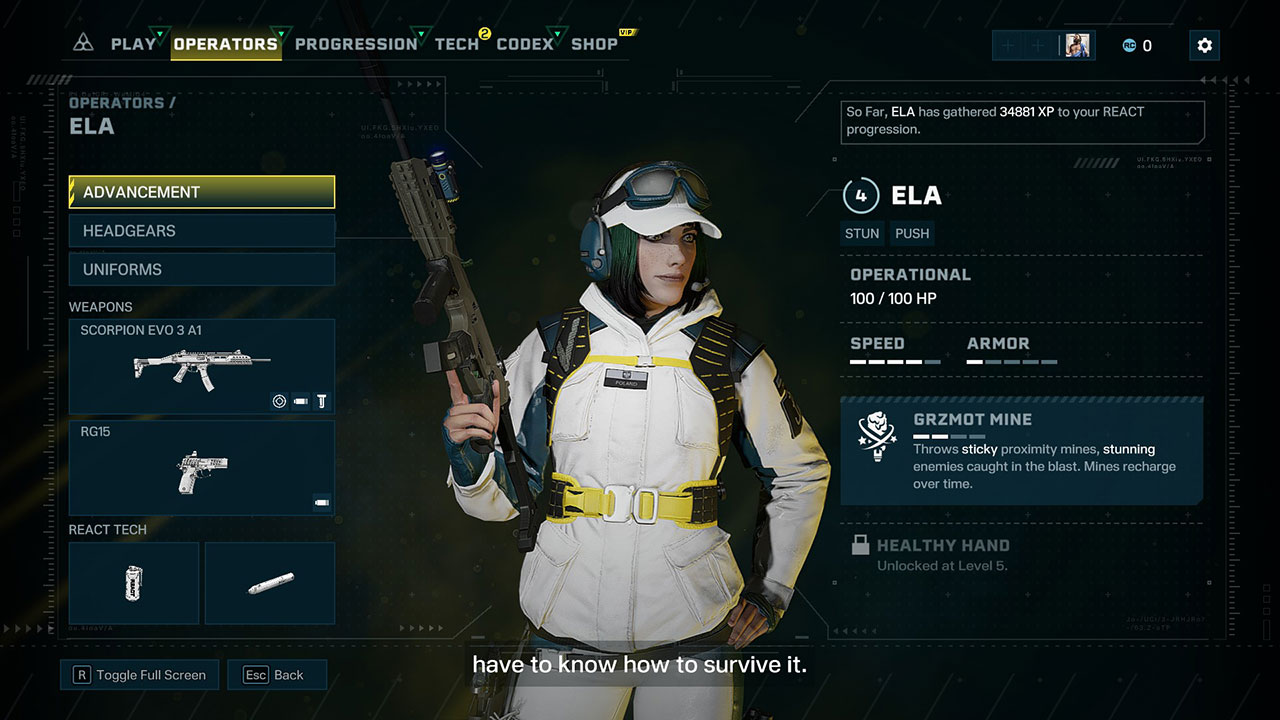 You start Rainbow Six: Extraction with a handful of Operators, with more of them unlocked as you gain Milestone ranks. Ela is one of the starter characters and is equipped with some good starting gear and equipment.
Ela's rechargeable GRZMOT stun mines are useful as defensive tools to stun swarms of Parasite. Offensively, you can stun them so that it's easier for you and your team to hit their weak points. Her default Scorpion EVO assault rifle hits mid-ranged, has different rates of fire, and deals decent damage. Her character upgrades mean more mines that stun for a longer period and has wider range of explosion.
Finka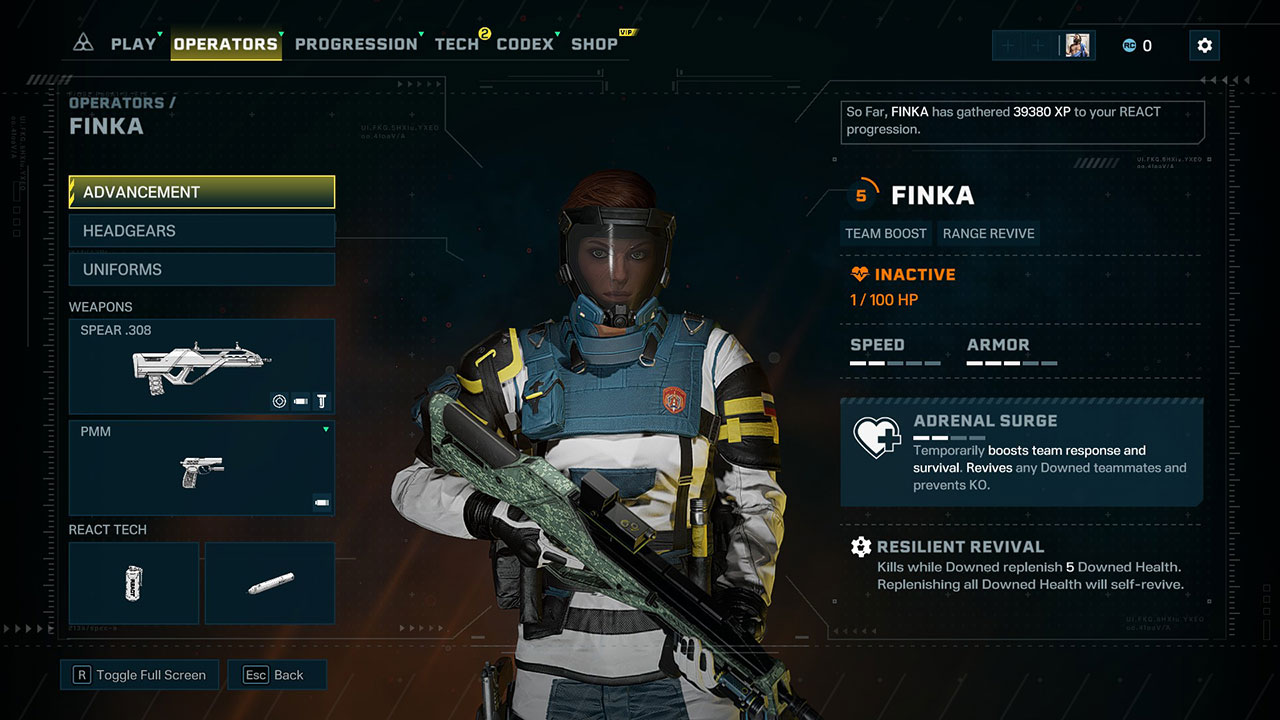 Rainbow Six: Extraction has a good amount of healer Operators, but Finka is the best one. Her Adrenal Surge revives teammates instantly and does not require her to be next to her downed ally. If Adrenal Surge is used when everyone is up and about, everyone gets a temporary health boost, which is great if there aren't any health kits lying around and you're being mobbed by higher-tier Parasites.
If you level her up enough, she can self-revive by getting kills. All in all, she's a great Operator to use in the long game if you fancy being a healer.
Lion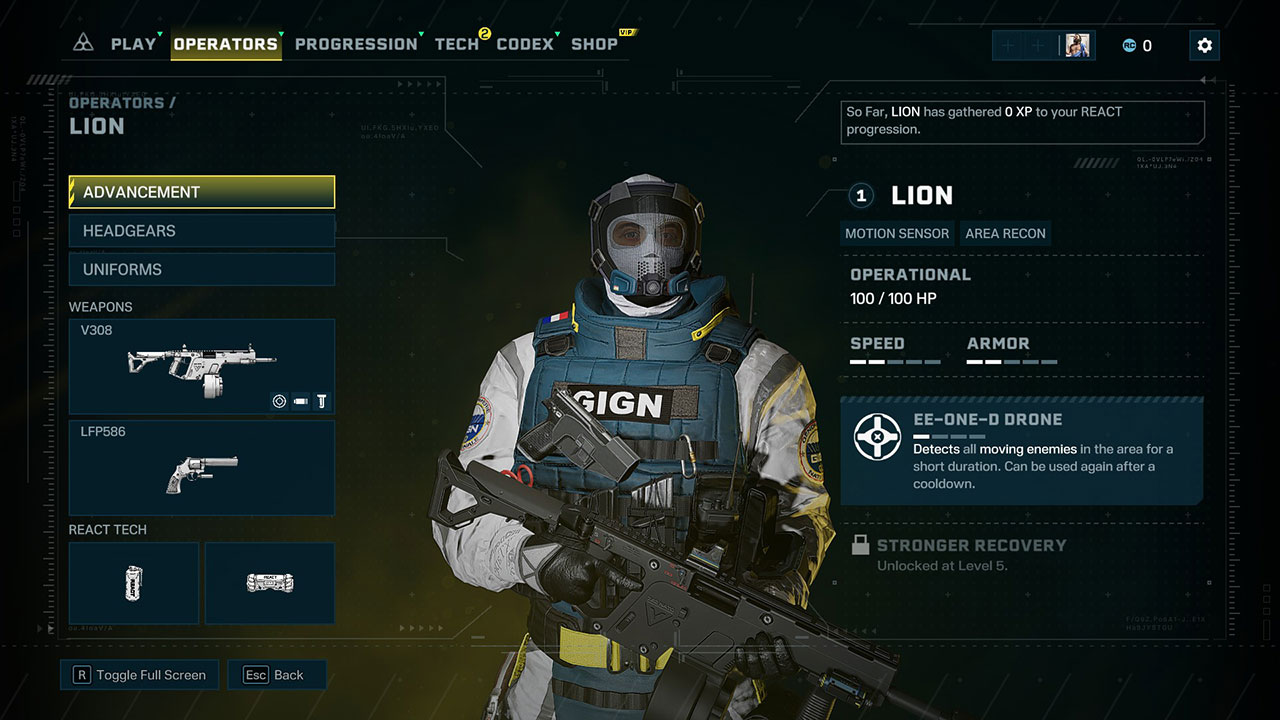 If you like playing the recon class, Lion is the best Operator for that. His special ability is to summon an EE-One-D Drone that scans all moving Parasites and Archaeans in an area.
Upgrading the character means buffing up the drone to have a wider scan range and reduced cooldown, and the ability to ping an enemy so that they stay visible even if the drone expires. Information is key in games like Rainbow Six: Extraction, and Lion is a good pick if you need to know where the enemies are at 24/7.
Vigil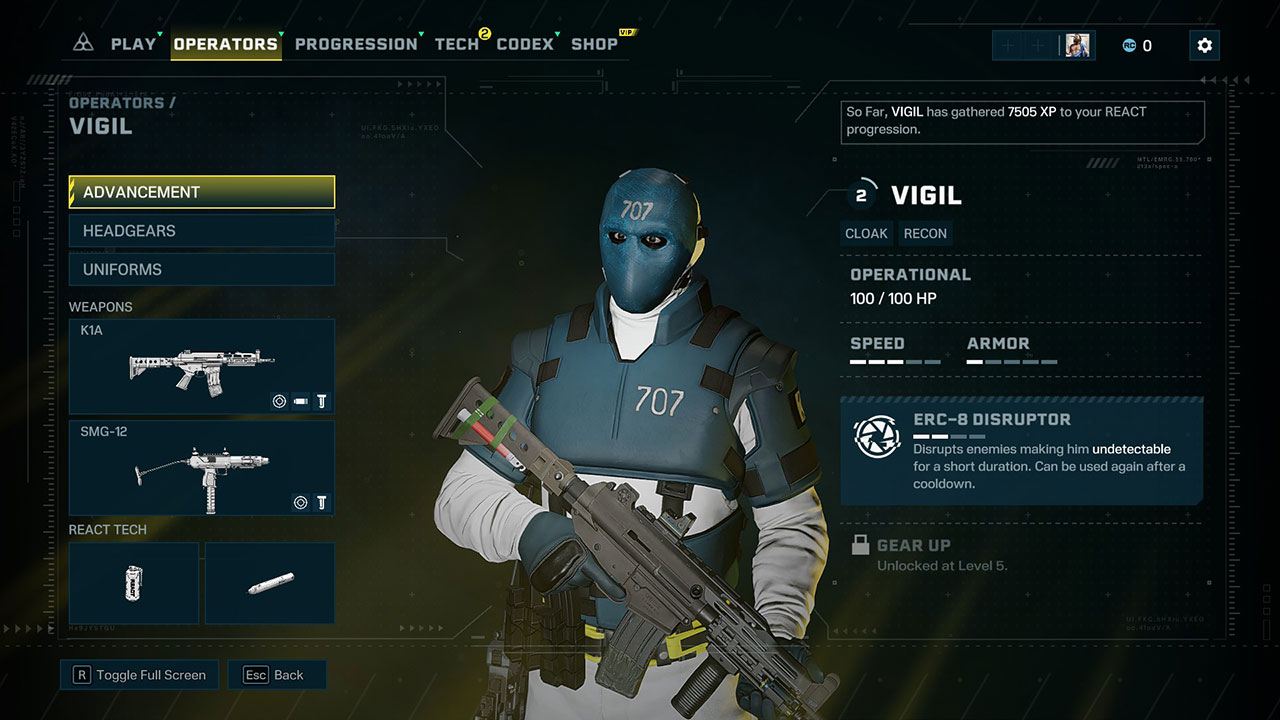 Vigil is just as stealthy as Lion thanks to his kit. His ERC-8 Disruptor makes him invisible temporarily, meaning easier stealth kills and extra XP. His skill tree and upgrades make him faster, have a shorter Disruptor cooldown, and have the ability to make his allies go invisible.
Related