From December 2021 to January 2022, Kakuchopurei will be revealing its top 30 games of 2021 bit by bit. Here's number 14.
#14: Loop Hero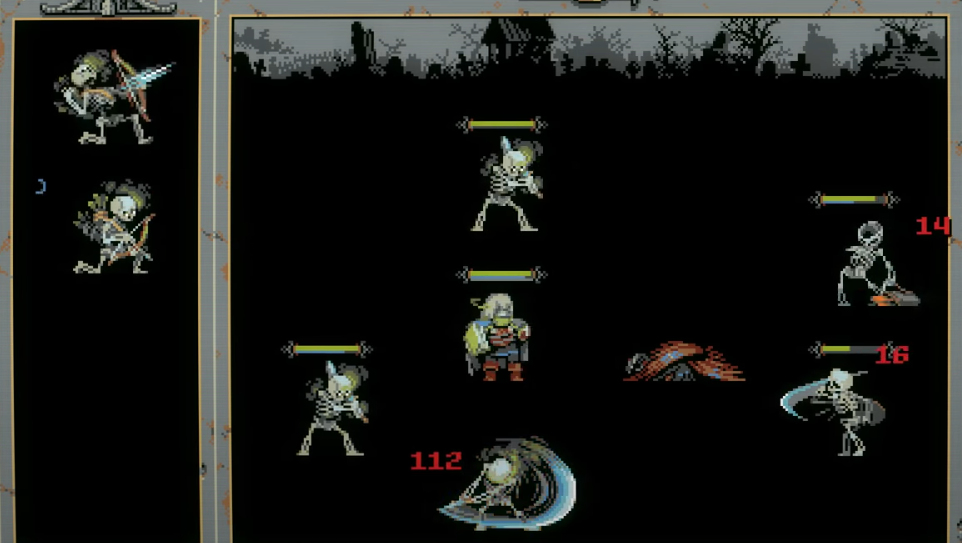 Platforms: PC, Nintendo Switch
In a year filled with too many roguelikes games vying for the throne Hades sat on last year, Loop Hero at least does something a bit more esoteric. It uses a more retro-active aesthetic and sound, it just lets its core gameplay literally loop automatically, and makes you alter the environment in ways that power up your ever-walking hero to be able to stand up to the level's big boss.
Helping you out are cards that let you add more to the bland environment that not only feeds your hero with EXP but also add more hazards and loot opportunities like Vampire-spawning mansions and thicket-growing spots. It's up to you to figure out how the placement's going to be; playing too many cards mean you will overwhelm your weak hero to an early grave, but to have him underpowered means more trouble ahead after the third or fourth loop. There's a ton of strategy that needs to be initiated from your card placements from start to finish.
And that's the magic of Loop Hero; you're given the power to rebuild and set your hero's course, but only if you're being smart, methodical, and patient.