By Fitri Razif|January 25, 2022|
A new VR horror game will be heading to Steam that has a unique twist on its own.
Indie game developers ALIEN Studio will be releasing a horror VR game called Deadness on Steam VR. Here's the twist: you're wheelchair-bound. Deadness takes you on a journey where you find yourself confined to a wheelchair in a gloomy old research facility, and the wheelchair aspect will play a major role in the gameplay itself.
The old facility will be full of undead, with the game telling you you can't kill what's already dead, leaving the player especially vulnerable on top of their physical handicap. Players will need to hide to evade threats as you unravel the mystery of the facility.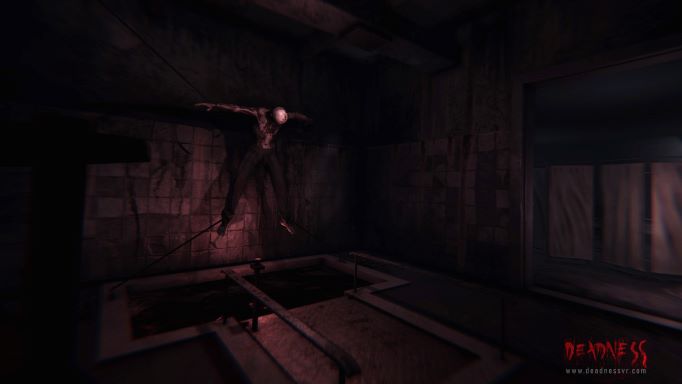 The wheelchair aspect plays a main component in the game, changing how players will move entirely. Where other VR games incorporate a teleporting method to get around, Deadness will need players to sit themselves down on an actual chair, and use hand motions to mimic how one would push themselves forward on a real wheelchair, giving a unique horror and VR experience. 
http://https://www.youtube.com/watch?v=h_wbh0B54qw
Deadness will be available in Q1 this year, so people will be able to get their hands on this unique horror game pretty soon. Deadness will be available on Steam VR, Vive, and Valve Index. 
Related