We at Kakuchopurei usually cover games, movies, tech and pop culture stuff. Once in a while though, we take the opportunity to delve into something more recreational and out of the norm. You know, some fun stuff for everyone. Recently, we were given early access to visit the new Genting SkyWorlds theme park, where we spent an entire day.
In addition to its own original IPs, Genting SkyWorlds incorporates 20th Century Fox movie-themed brands across its rides and attractions. The theme park is expected to be able to hold up to 20,000 people at one time, and it cost over a whopping US$800 million to build.
The theme park has since opened to the public starting from today on 8 February 2022. Here's what we found to be the highlights of our trip, if you plan on taking a break:
Rides For The Thrill Seekers
If you're worried about the rides being only kiddie stuff, don't. There are plenty of thrilling rides at Genting SkyWorlds to keep your blood and adrenaline pumping. In fact, we screamed our hearts out getting on the Terraform Tower Challenge. Remember Solero Shots from the old Genting Highlands theme park? This one is even more fearsome than that.
Imagine getting pulled up and down at ludicrous speeds (catch that Space Balls reference?) with the force of gravity bearing down on you? You'll be shaking and jittering for a while after getting off this ride, we promise you that. Check it out in action below:
Some of these rides may even look tame but don't judge a book by its cover. Rides like the Alpha Fighter Pilots and ESD Global Defender will have you spinning and going upside down. These are definitely not for kids, but the minimum height requirements are surprisingly lenient though (122cm and below).
Rides For The Movie Buffs
Despite not being a full-fledged 20th Century Fox theme park like we were originally promised due to unforeseen circumstances, movie buffs can still look forward to several rides and attractions based on IP from the studio. These include Ice Age, Rio, Epic, Planet Of The Apes, Independence Day and Night Of The Museum.
Unfortunately, at the time of writing and probably for the near future, the Invasion of the Planet of the Apes attraction remains unopened and inoperational. In fact, there are actually quite a few rides that are listed as "coming soon", so it's probably better to wait a while before visiting the theme park to get the full experience.
Strangely enough, there is some merchandise sold in the Studio Emporium souvenir gift shop that's based on 20th Century Fox IP that is not actually featured in any of the themed rides or attractions. These include Alien, Predator, Alien Vs. Predator, and even freaking Sons Of Anarchy (yes, the FX Network TV series of the same name)!
You can actually buy some awesome-looking merchandise based on Alien and Predator, even though there aren't any featured rides or attractions based on these IPs. Check out some of them below (including Planet Of The Apes merch):
Foodies Goodies
As expected, the food and beverage options in Genting SkyWorlds theme park are on par with premium theme parks (read: expensive and marked-up). At least they're pretty darn good. We had our lunch at the Harry Ramsden World Famous Fish & Chips, and it was delicious. We recommend ordering some additional onion rings on the side; you won't regret it.
There are also lots of kiosks situated throughout the theme park and most of them are themed after some kind of IP or aesthetic. Check out the San Francisco hot dog place below:
Impressive App & VQ Reservations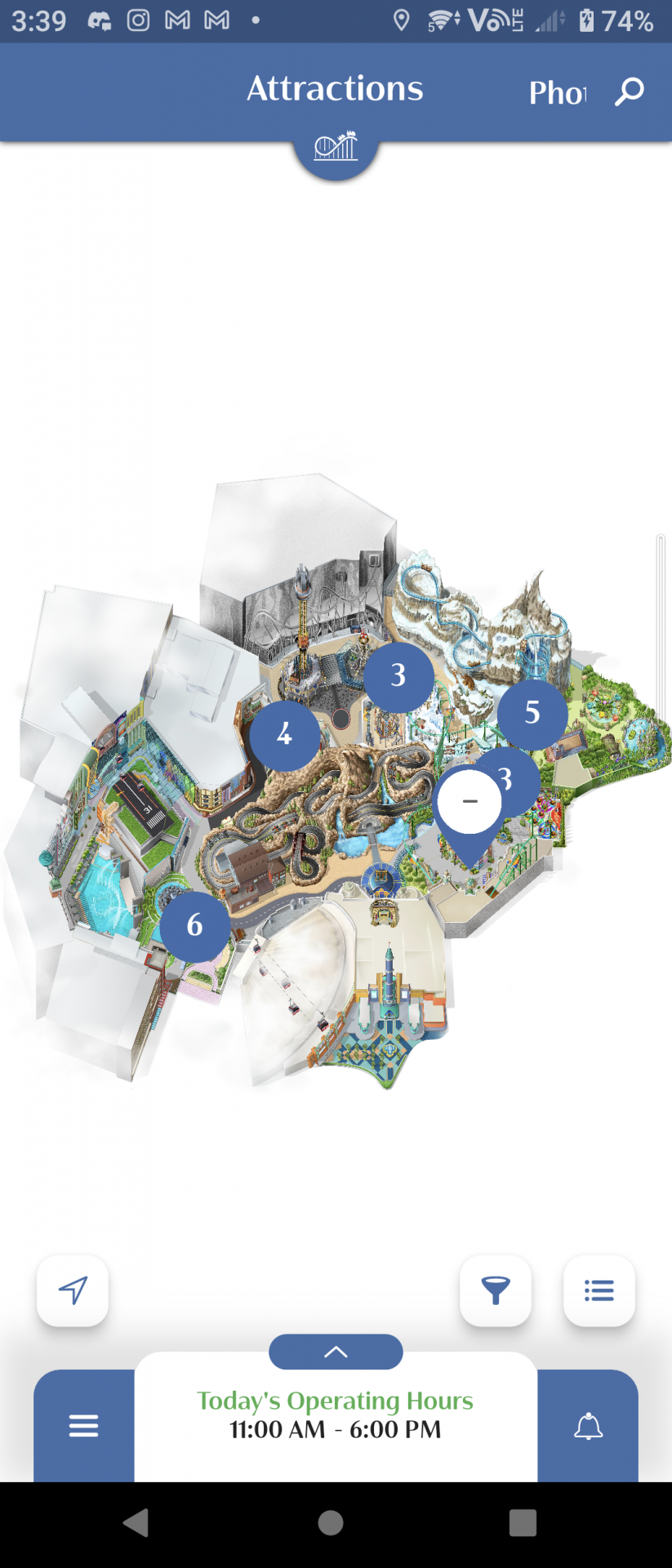 Before heading to Genting SkyWorlds or if you're planning to go, make sure to download the Genting SkyWorlds app beforehand. All you need is this app while in the park because you'll need it for a bunch of neat stuff. We were actually impressed with what this app can do.
The Genting SkyWorlds app supports face recognition technology and what this means is that you can submit a selfie of yourself or your friends/family members into the app. Once that's done, any pictures taken inside the theme park will automatically appear in the app. These include pictures taken while on rides or any picture taken by the many photographers working inside the theme park.
You can then download these pictures for free, or have them printed out physically for a fee. This is an example of that: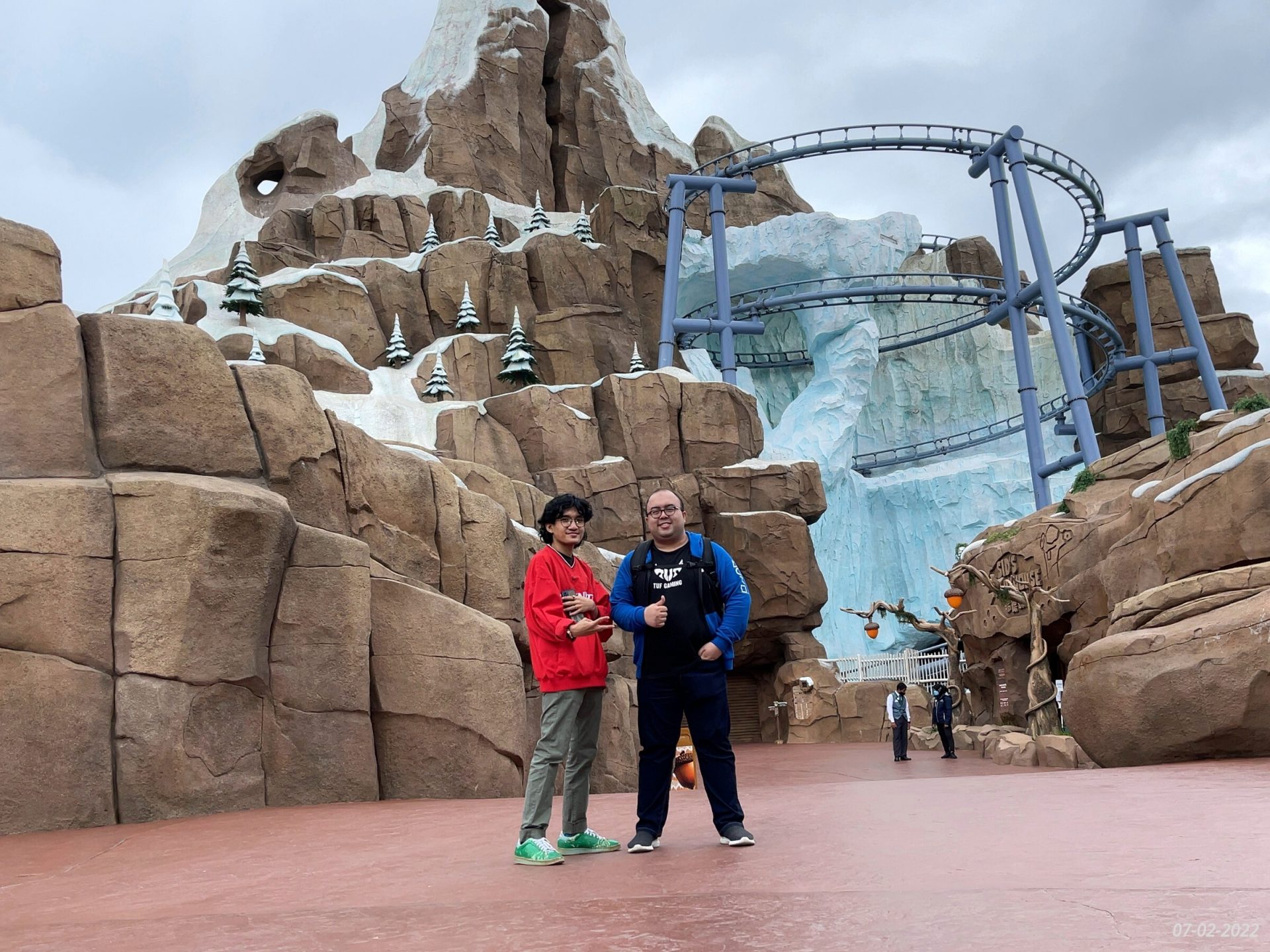 In addition, you can book the rides and attractions that you want to go to, and theoretically skip the queue. However, we say "theoretically" because we're not sure how smoothly this will work when there are thousands more people inside the theme park when it opens to the public. We tried it out and it works, making it so that we could plan our rides at specific times to avoid lining up.
Worth The Ride?
As we previously mentioned, some of the rides and attractions have yet to be opened (including major ones like the Planet Of The Apes). Plus, you'll need at least two days to truly enjoy all the offerings and attractions in the theme park.
As fun as it was, it's ultimately better to wait a while for more rides to open, so that you'll be able to fulfil its full potential.
Genting SkyWorlds Theme Park was recently soft-opened for the public starting from 8 February 2022. You can buy tickets by heading to the official website here or by downloading the official Genting SkyWorlds app on the Google Play Store.
Check out some more pictures and videos from Genting SkyWorlds below: